Drunk in the middle of poker, Paul Pierce cracks and sexually harasses the waitress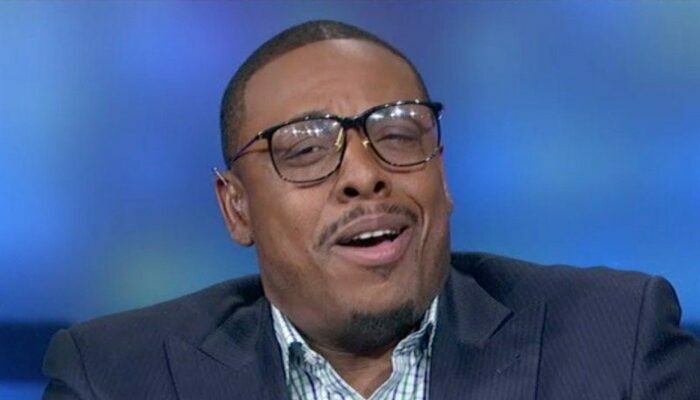 Screenshot: ESPN (DR)
When Paul Pierce decides to party, he never does things by halves, and even more since he is divorced … Unfortunately, during a filmed poker game, The Truth has totally cracked by sexually harassing a waitress . Clearly, Pierce and the drink don't mix.
We have known it for a few months now: when he has had the extra glass, Paul Pierce is another man. This is what earned him his dismissal fromESPN, since he had clearly posted himself on Instagram in the company of naked dancers, all with a glass and a joint in hand… You can hardly send a worse image to your employer than this.
Paul Pierce is definitely in ESPN's gulag right now. He was on live wilding 😂👯‍♀️🍾 pic.twitter.com/G9dcobPyEE

– My Mixtapez (@mymixtapez) April 3, 2021
The Truth admitted not to regret this evening and this departure of the world's No. 1 sports channel, notably mentioning LeBron James to justify his fed up with the role of consultant, and he obviously did not learn any lesson from this live… Because he has nothing to do with the status of model that NBA players have, Pierce redid his own during an outing filmed at the casino. During a game of poker, he offered sexual favors to a poor waitress.
Paul Pierce tries to spit game at a waitress

"Moral or oral support, which one?"

(Via Hustler Casino | h / t @AhnFireDigital) pic.twitter.com/5Z29nXh7bs

– NBA Central (@TheNBACentral) September 7, 2021
Where do you live ? Which town ? Wow it's expensive as a neighborhood baby! Do you need support? Baby do you want my support? You need someone to take some of the pressure off your shoulders. Do you need moral support, or oral support? What do you prefer ?
When Paul Pierce speaks of « oral » support, he is not talking about whispering sweet words in the ear of the waitress to comfort her … No, what he offers her is oral sex, which is more than moved when talking to a stranger, moreover at her workplace. This practice has a name, sexual harassment, and it can have serious psychological consequences on the victim. To avoid…
Paul Pierce once again depAssé the limits, the fault of a glass a little too loaded… Hopefully he will realize the seriousness of his remarks and that he will apologize to the waitress concerned.