Draymond Green back in collective training with the Warriors
[ad_1]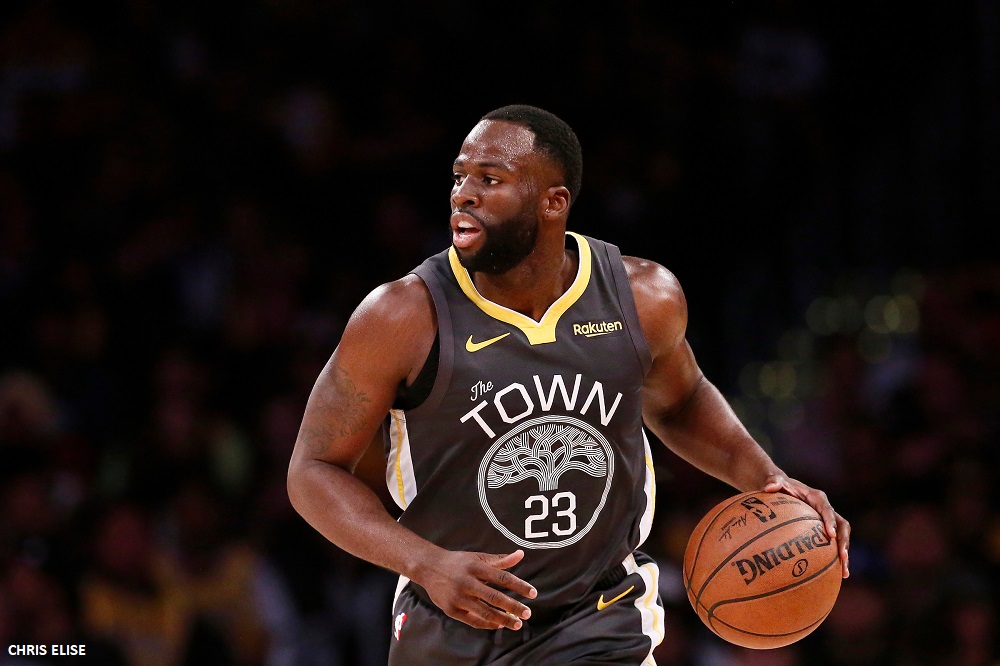 This time, the return of Draymond Green is becoming clearer! For the first time in more than a month and a half, the interior of Golden State has indeed taken part in a collective training session.
Before this session, he had only performed individual sessions to accompany the weight training sessions. Yesterday, he chained the exercises, in particular shooting, and took part in a dress rehearsal at five-against-zero.
« It's great to get your energy back and your voice back in the gym »rejoiced his coach, Steve Kerr. « He looked physically fit. It is therefore a very positive step for him and we will see what we will do from there".
Goal playoffs
The objective for the player is now to continue his rise in power in order to be able to get back on his feet as quickly as possible before the start of the playoffs, which will soon arrive.
"My progress has been enormous"explained Draymond Green. « Compared to where I am today, if you knew where I was seven or eight weeks ago, it's day and night. »
The strong winger does not set a specific objective, the goal being above all to find rhythm before the postseason.
"I'm stronger than I've ever been in my life. I spent six weeks in the weight room, working out four or five hours a day"did he declare. "I try to come back as quickly as possible (…). In a week and a half, my physical condition, my strength and my explosiveness may be at a level that allows me to return to the field. Like I said, as soon as I feel like I'm ready and can get back on the field to get back on my feet before the playoffs, that'll be perfect. If it's 15 games, that's fantastic. If it's 10, I'll do it. If it's five, then we'll have to make sure it does. »
The sooner the better for the defensive leader of Golden State, who will have to find his feet alongside Stephen Curry and especially Klay Thompson, with whom he has not played since June 2019…
Draymond Green
Percentage
Bounces
Season
Team
GM
Minimum
Shots
3 points
LF
Off
Def
Early
pd
party
Int
bp
CT
Points
2012-13
GOS
79
13
32.7
20.9
81.8
0.7
2.6
3.3
0.7
2.0
0.5
0.7
0.3
2.9
2013-14
GOS
82
22
40.7
33.3
66.7
1.1
3.9
5.0
1.9
2.8
1.2
1.1
0.9
6.2
2014-15
GOS
79
32
44.3
33.7
66.0
1.4
6.8
8.2
3.7
3.2
1.6
1.7
1.3
11.7
2015-16
GOS
81
35
49.0
38.8
69.6
1.7
7.8
9.5
7.4
3.0
1.5
3.2
1.4
14.0
2016-17
GOS
76
33
41.8
30.8
70.9
1.3
6.6
7.9
7.0
2.9
2.0
2.4
1.4
10.2
2017-18
GOS
70
33
45.4
30.1
77.5
1.1
6.6
7.6
7.3
2.6
1.4
2.9
1.3
11.0
2018-19
GOS
66
31
44.5
28.5
69.2
0.9
6.4
7.3
6.9
3.0
1.4
2.6
1.1
7.4
2019-20
GOS
43
28
38.9
27.9
75.9
0.5
5.7
6.2
6.2
2.6
1.4
2.3
0.8
8.0
2020-21
GOS
63
32
44.7
27.0
79.5
0.9
6.3
7.1
8.9
3.1
1.7
3.0
0.8
7.1
2021-22
GOS
34
30
53.7
28.6
59.7
1.1
6.4
7.6
7.4
2.8
1.4
3.1
1.2
7.9
Total
673
29
44.0
31.5
71.0
1.1
5.8
6.9
5.4
2.8
1.4
2.2
1.0
8.7
[ad_2]