Draft 2022 | Makur Maker clings to his dream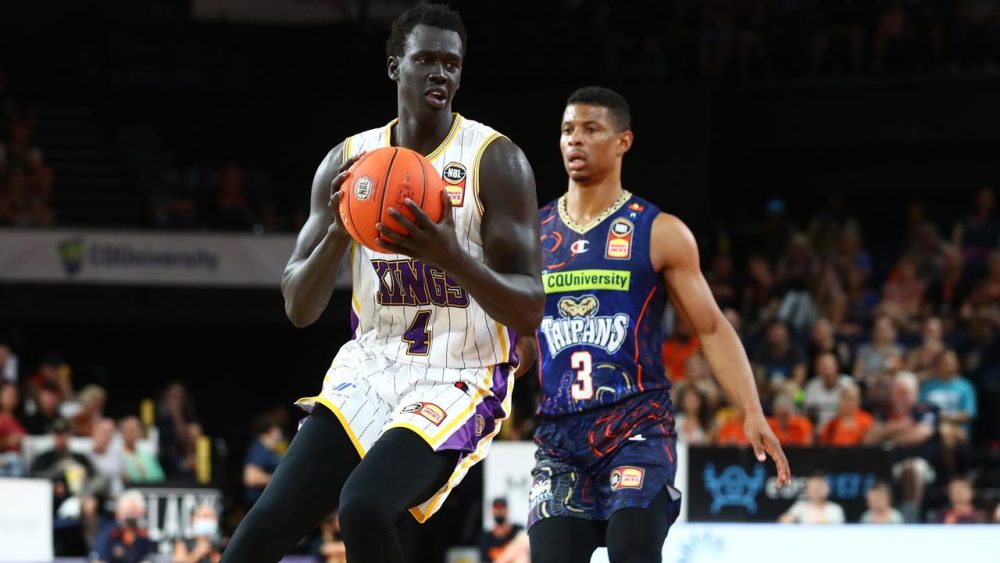 At only 21 years old, Makur Maker already has an atypical background. A native of Nairobi in Kenya, holder of dual Sudanese nationality, by his parents, and Australian since his family settled in Perth when he was only one year old, Thon Maker's cousin chose a path outside off the beaten track to target the NBA.
As a reminder, when he graduated from high school in 2020, Makur Maker, who was ranked 16th in the ESPN Top 100 of the class of 2020, had committed to Howard University and thus became the first five-star recruit to join a "HBCU" (Historically Black Colleges and Universities). Unfortunately, his college experience was cut short by a groin injury after just two games.
After a brief and unsuccessful stint in the Summer League with Denver in the summer of 2021, the 2m11 pivot then chose to relaunch at home in Australia and signed with the Sidney Kings for the 2021/22 season. renowned for their training of young players. In 16 NBL games, he averaged 7.7 points (45% on shots) and 5.3 rebounds, establishing himself as an important element off the bench for the club, which won the NBL title.
» I chose a different path, going to an HBCU and then back to Australia. I think that this course will be beneficial to me in the long term, because it is the daily life of professional sport. You have to know how to adapt to any situation "he judges, with hindsight, about his career.
The NBA, through the back door?
Now, after two action-packed seasons, Makur Maker is turning back to his original plan, when he signed on to Howard nearly two years ago: the NBA Draft. For now, his rating is not very high and his name does not appear in any « Mock Draft », even in the second round.
Not enough to demotivate the young interior, who has seen others for almost 24 months.
Less than two weeks before the 2022 Draft, he therefore goes through the "workouts" box to try to convince a franchise: he was present for a "workout" with the Jazz this Thursday. If he will probably not be selected on June 23, he can claim an invitation to the Summer League, to then win a "two-way contract".
» I don't know if I'm going to be selected, I don't know my projection. But nowadays, we don't really know, until the last moment he adds. » I think of the example my cousin, who was not even projected in the Top 10, and his selection surprised everyone (10th pick of the 2016 Draft). I just stay focused on my goal, on these workouts, trying to get as much feedback as possible. »