Djibouti: As Arta Solar 7 dreams of becoming PSG of Africa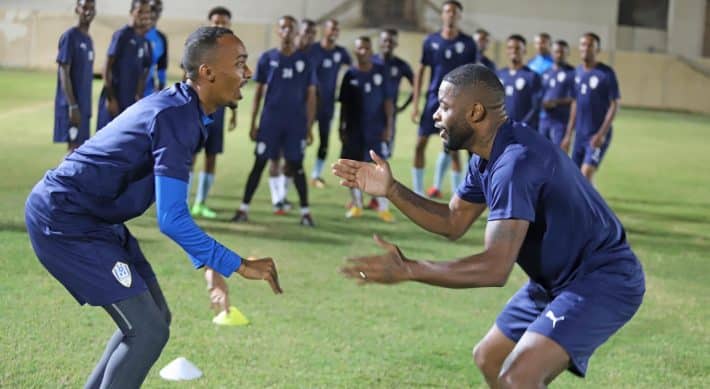 As Arta Solar 7 has great hopes on the African continent. The formation of the first division of Djibouti has attracted renowned players for a few months. To set up a galactic club is the dream of President Tommy Tayoro Nickoss.
After the highly publicized arrival of Alexandre Song, AS Arta Solar 7 has managed to attract other renowned African players. Dany Nounkeu, passed by Galatasaray was recruited without forgetting the Senegalese Diafra Sakho, former player of West Ham. Just recently, the team that won the championship and are preparing for the African Champions League also attracted the former goalkeeper of Spaniard Barcelona, ​​Cameroonian Idris Carlos Kameni.
A big businessman behind
Behind this crazy project is Tommy Tayoro Nickoss. This Ivorian who is the husband of Fatouma-Awo, the daughter of the presidential couple of Djibouti has built his wealth in business. In 2013, he founded the private aviation company Ivoiry Jet Services. He is also the founder of Declic Air (Air catering), Djibouti Air College and the renewable energy company Solar 7. The latter company will also give his name to the football team in 2018 when Tayoro Nickoss became president. .
This businessman now dreams of reproducing the model of Paris Saint-Germain by attracting great talents of African football to Djibouti. He has inevitably in his sights, a coronation in the league of the champions of CAF and a participation in the world cup of the clubs.