discovering Denis Lavagne, new coach of Azam FC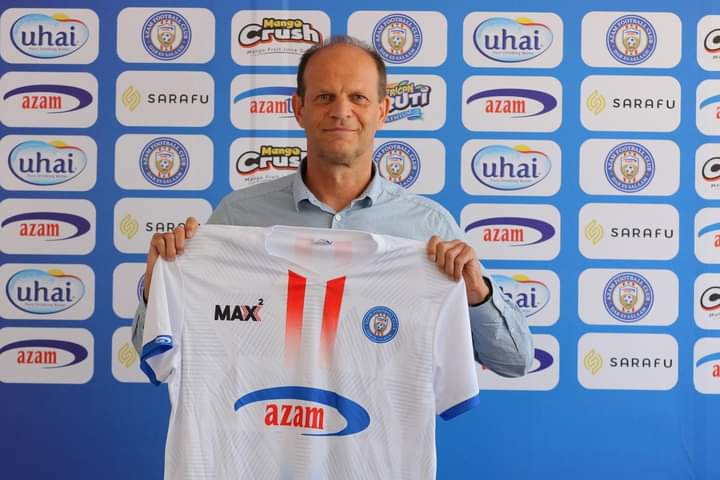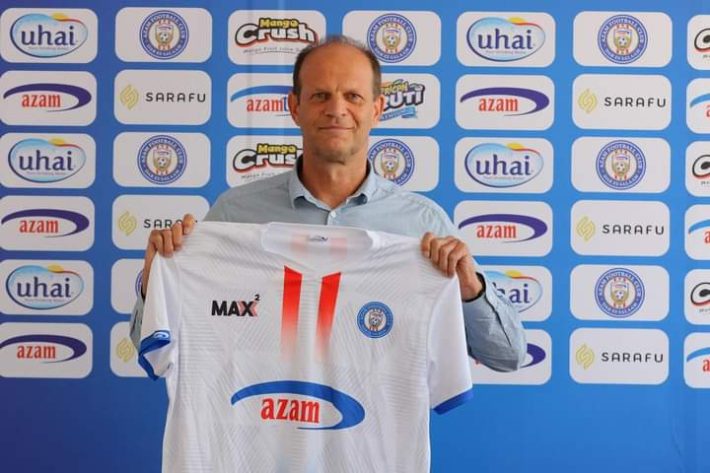 Appointed at the head of Azam FC at the start of the week, Denis Lavagne conducted his first session yesterday Thursday, September 8, 2022. Let's discover this French coach, who has come to bring a plus to the Tanzanian club.
Last Tuesday (September 6, 2022), FC Azam announced Denis Lavagne as the club's new bench boss. Who is this coach, a fine connoisseur of African football?
Born on July 9, 1964 in Béziers (France), Denis Lavagne is an experienced French trainer who knows the African environment well. He has trained clubs in several African countries (South Africa, Algeria, Egypt, Sudan, Tunisia, etc.) and was even the main coach of the Indomitable Lions between 2011 and 2021. Son of Léonce Lavagne, former and professional trainer, he is Olympique d'Alès that he began his coaching career as an assistant, from 1983 to 1992. Until 1998, he was an assistant at Nimes, Bastia and ASOA Valence, before being appointed head coach of AS Béziers (1998-1999).
His African adventure began in 2007 in Cameroon at Coton Sport in Garoua, where he spent 4 years (2007 to 2011). Afterwards, he will take the direction of Tunisia at AS Sahel (2011-2012), then in Egypt where he will remain only one year at the head of Ittihad Alexandria (2014). Adventurer at heart, he will make passages in the Maghreb of Fez (Morocco) between 2015 and 2016, at the Free State Stars FC (South Africa) during the 2016 season, at Al Hilal the following season, before returning in France at Le Havre AC, for the training of young teams.
The comeback and the Tanzanian project
After a season spent at Le Havre AC (2017-2018), Denis Lavangne ​​is making a comeback in Africa and chooses to drop his bags in Algeria. He will immediately take the training of CS Constantine (2018-2019) then in 2021, JS Kabylie and USM Alger. With the Algiers club, he also won the League Cup last season.
On September 6, Azam FC announced that it had signed tactician Denis Lavagne to take charge of the team. The profile of the French had pleased the leaders of the club because it was renowned for the quality of its methods which had notably enabled JS Kabylie to obtain second place in the African Confederation Cup during the last edition. With a rich CV and a UEFA Pro License, the Tanzanian club, which puts all the means at its disposal to dominate continental football, saw in this coach the ideal man who can help the team progress. A first challenge is already looming for the French technician, that of leading his new team which is competing in the CAF Confederation Cup this season 2022-2023.
His track record
Denis Lavagne has won several trophies on the African continent. He won in almost every club he went to; he won 7 trophies with Coton Sport de Garoua, namely 4 championship titles (2007, 2008, 2010 and 2011) and 3 cups (2007, 2008, 2011), he won the Tunisian Cup with Etoile du Sahel (2013), in 2017 he finished champion of the Sudanese League with Al Hilal and in 2021 with JS Kabylie he won the League Cup.