Dijon Football Côte-d'Or – Ligue 2
Ligue 2 resumes its rights from July 31, 2022. Like many clubs in the second division championship, Dijon is preparing for a new season. After their good fifth place last edition, the Dijon staff intends to have a better campaign. Squad, transfers and goals for the season, here is everything you need to know about Dijon.
Dijon's record last season
Dijon is one of the teams that impressed Ligue 2 observers last season. And yet everything was off to a bad start for the club, which had a rather delicate start to the season. The first ten days ended with only 2 draws and 8 defeats. Dijon Football Côte-d'Or has not recorded any success. We had to wait until the 11th day to see the club come to the end of Bastia. This victory was the trigger of the season for the Dijonnais, especially since Dijon would have two successes in a row against USL Dunkirk and Caen. In the second half of the season, the club found a second wind and had a good second half. Dijon Football Côte-d'Or finished its season well with 47 points on the clock and an 11th place in the standings. In 38 games, the Dijon club has a total of 13 wins, 8 draws and 17 losses. In the Coupe de France, the Dijonnais did not go beyond the 1/32nd final.
The movements of the off-season
In order to approach the next season with serenity, Dijon Football Côte-d'Or has initiated many movements. There are several arrivals of players and many departures. In all, around thirty players have either joined the Dijon workforce or left the club for other destinations. Here is what it is:
Arrivals
1. Ousseynou Thioune (free)
2. Idrissa Camara (free)
3. Cyril Etoga (transfer)
4. Walid Nassi (transfer)
5. Thomas Roche (transfer)
6. Redda Benchaa (transfer)
7. Yassine Benzia (end of loan)
8. Bersant Célina (end of loan)
9. Roger Assalé (end of loan)
10. Moussa Konaté (end of loan)
11. Mounir Chouiar (end of loan)
12. Saturnin Allagbé (end of loan)
13. Romain Philippoteaux (loan)
14. Adama Fofana (transfer)
15. Lucas Deaux (transfer).
Departures
1. Mounir Chouiar (transfer)
2. Amir Arli (transfer)
3. Frédéric Sammaritano (end of career)
4. Erwan Belhadji (transfer)
5. Bruno Ecuele Manga (transfer)
6. Yaya Soumaré (end of loan)
7. Moussa Konate (loan)
8. Jonathan Panzo (transfer)
9. Anthony Racioppi (transfer)
10. Fouad Chafik (transfer)
11. Theo Barbet (transfer)
12. Rayan Philippe (free)
13. Roger Assale (loan)
14. Didier N'Dong (loan)
15. Mama Baldé (transfer).
Dijon 2022/2023 squad
For the new 2022-2023 League season to come, Dijon Football Côte-d'Or will be able to rely on a fairly competitive workforce. Here is how it is composed:
Goalkeepers : Saturnin Allagbé, Baptiste Reynet, Thomas Roche
Defenders : Sénou Coulibaly, Cheick Traoré, Redda Benchaa, Christopher Rocchia, Adama Fofana, Daniel Congré, Ahmad Toure Ngouyamsa
Midfielders : Yassine Benzia, Bersant Celina, Matteo Ahlinvi, Mihai Alexandru Dobre, Ousseynou Thioune, Bryan Soumaré, Idrissa Camara, Wilitty Younoussa, Lucas Deaux, Jessy Pi, Valentin Jacob, Jordan Marié, Cyril Etoga
Attackers : Moussa Konaté, Roger Assalé, Mickaël Le Bihan, Aurelien Scheidler, Walid Nassi.
This team will be under the management of the former Senegalese international right-back who has become a coach today, Omar Daf.
Dijon: ambition and ranking
For this new 2022-2023 season, the objectives of the Dijon club have not changed. The staff and the management know that it will be difficult to renew the performances of the past season. To do this, you might as well aim for maintenance at first. If the results are satisfactory, the club can hope for a good place in the first half of the table. In any case, a better positioning than that of the past season. But nothing is ever decided in advance and everything will depend on the form of the whole team. And if by extraordinary, Dijon Football Côte-d'Or catches the top 4, it's a bonus. But the outcome of the 2022-2023 campaign is above all about pre-season preparation.
The player to watch
The Dijon workforce is full of many talented players. It would be quite pretentious to single out one that stands out from the pack. But in this exercise, we devoted ourselves to it and the player to follow is Mihai Alexandru Dobre. The young Romanian midfielder is a key element of the game system put in place by Omar Daf. At only 23 years old, he plays an important role in the Dijon workforce. We saw him at work last season, we hope to see him at the same level for this new 2022-2023 campaign.
Dijon 2022/2023 calendar
The Ligue 2 championship starts on July 31, 2022. For its first Dijon match, Football Côte-d'Or receives Saint-Étienne. Then, the Dijonnais will play at home at the Gaston Gerard Caen stadium on behalf of the 3rd day. They will travel to Metz on the 5th day. Dijon Football Côte-d'Or will face in turn Bastia, Sochaux and Le Havre respectively as part of the 7th, 8th and 10th days. The last two days of the first half of the season will see the Dijon club cross paths with Paris FC and Valenciennes.
In 2023, Dijon Football Côte-d'Or will challenge Stade Lavallois then the Stéphanois (J23) on the 21st day. On the 30th day, Omar Daf's team will welcome the Rodez AF club to its facilities. Then, Dijon will travel to play Sochaux on the 33rd day, then Nîmes Olympique (J36). The Dijonnais' last match will be against Le Havre as part of the closing of the Ligue 2 championship.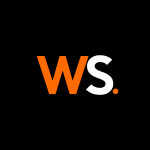 romsteev