Desperate, LeBron's crazy request to his subscribers!
Since several weeks, LeBron James is in American football mode with the return of the college championship and the first day of the NFL this Sunday. Moreover, on this occasion, he made a huge request to his subscribers. He needs the help of all the internet sleuths!
As a big sports fan that he is, LeBron James had to be in front of his TV this Sunday to attend the first day of the NFL season. His choice obviously fell on the meeting between the Panthers and his Browns, who do not necessarily honor Cleveland since the turn of the new millennium. The proof, they have only just won their second opening match since 2000! The King was inevitably euphoric.
WOW BROWNIES!!!!!!!! @Browns AYYYYEEEEEE

— LeBron James (@KingJames) September 11, 2022
LeBron James wants old videos of him on Instagram
And it's a tradition when LeBron talks about American football, several accounts are quick to bring out the videos of his highlights in high school, since at the time he was also considered the best player in Ohio when he put on the crampons. But the Lakers' No. 6 is getting tired of seeing the same images over and over again, so he made a big request to all of his Instagram followers. Let's hope for him that there are detectives on his social networks.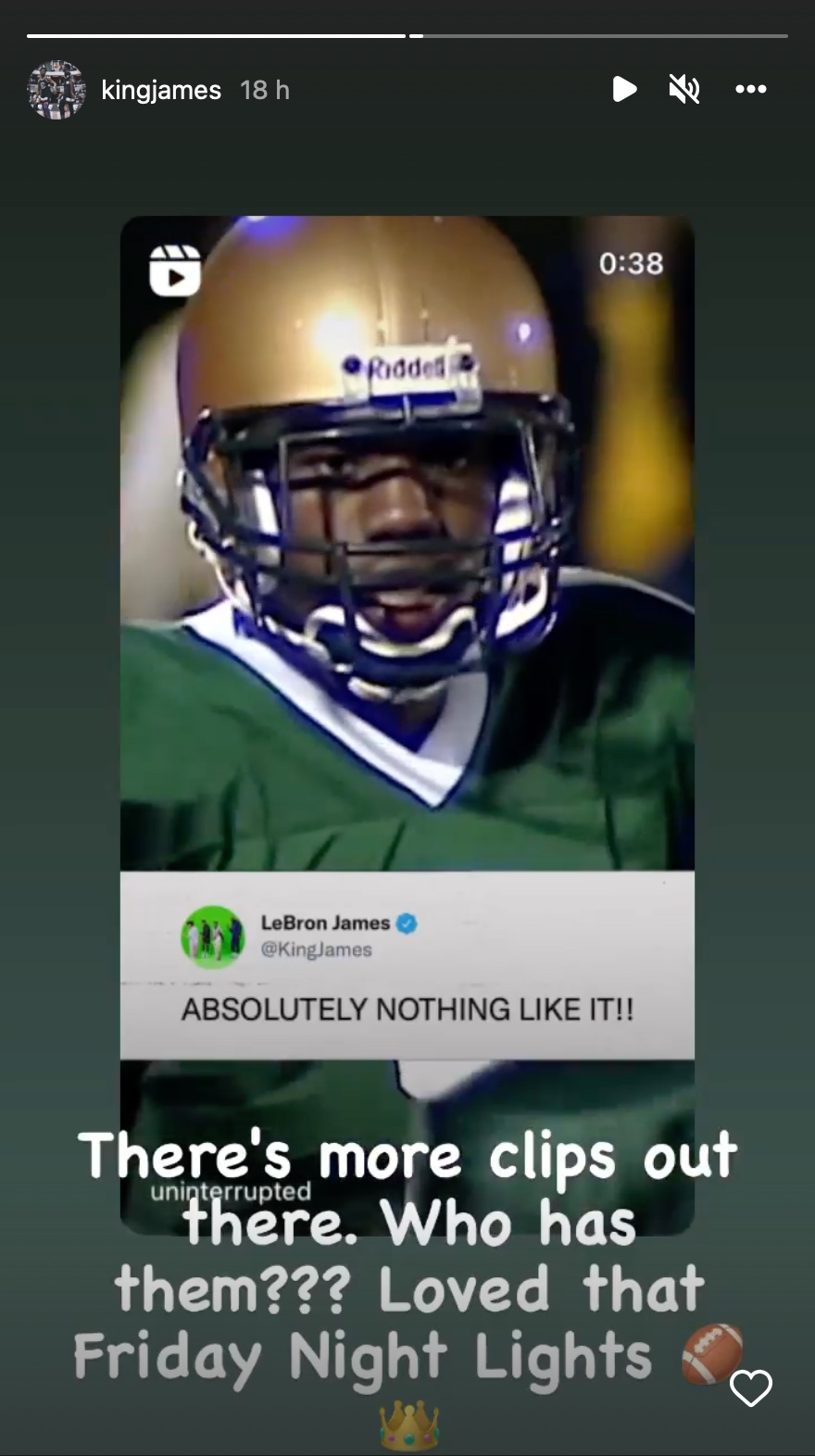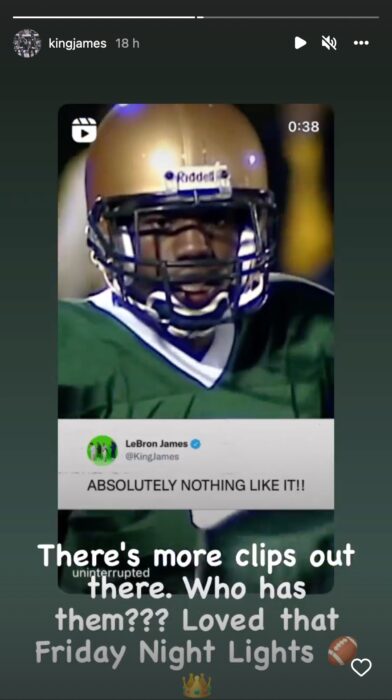 There are more videos. Who has them?… I loved that Friday night game 🏈👑
LeBron James knows there are plenty of videos of him in high school, he was one of the most coveted players in the United States, so he would love to see his other exploits on the lawn. It remains to be seen whether Internet users will be able to dig into the depths of the Internet to get their hands on the King's matches. If the answer is no, he will have to settle for this traditional compilation, which is still impressive:
Nothing quite like high school football Fridays in Northeast Ohio.#FBF | @KingJames pic.twitter.com/KA0C5t3l3m

— Bally Sports Cleveland (@BallySportsCLE) August 26, 2022
LeBron James no doubt remembers that he was a very good American football player, he would like to see other videos of him to confirm it. Internet users will have to outdo themselves to respond to his request and attract his attention.