Dennis Schröder at the Celtics to turn the page | NBA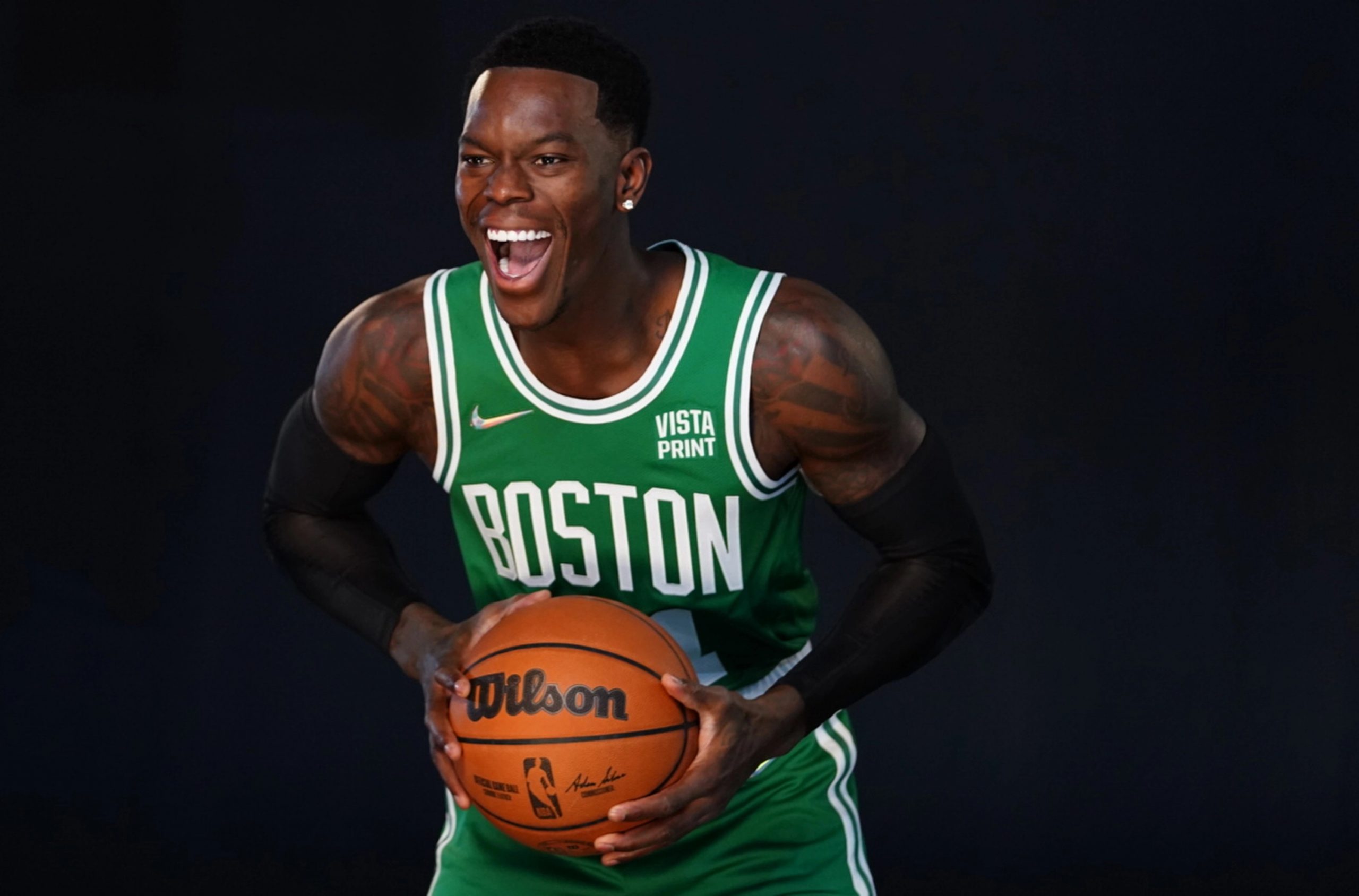 Dennis Schröder is not going to complain, and no one will complain about Dennis Schröder, whose career fees will exceed $ 70 million this season.
Did he really turn down a four-year, $ 84 million extension last season to the Lakers? His answer is not clear. « The Lakers told us they didn't want to talk about overtime during the season so, at the end of the day, I never had this contract in front of me. », he explained.  » It's a thing. But they wanted to talk, and in the end, me and my agent decided not to sign this contract. « 
So the offer seemed very real, as did the downfall, as he finally signed to the Celtics for an annual fee four times less a few months later. But the German leader first derided his decision before taking it with philosophy, now turning to what awaits him in Boston.
"When the free agency started, there were a few days where my agent and I had a little chat and he said to me, 'Look, we didn't think it was going to be like this. But a few days later I had a few options and I was talking to a few teams and Boston was just what was best, with the right frame of mind ", he told Media Day hosted by the Massachusetts franchise.
« I want to be comfortable in a situation where I know people like me »
Dennis Schröder added that he had received a lot of positive feedback concerning the organization of the C's, in particular from Sam Presti, his former GM at OKC with whom he continues to exchange. The presence of Al Horford, his former teammate during his early years in Atlanta, also weighed in his choice.
"It was a big sign for me and that's why I decided to come to Boston. I'm excited to play with Jayson Tatum, with Jaylen Brown, with Marcus (Smart) and all these other guys, I think we have a great group of guys who are fighting and wanting to win. So, I am really enthusiastic ".
While rumors have reported tensions in the Lakers' locker room, especially between himself and Anthony Davis, the German has more or less confirmed that he is not comfortable in Los Angeles.
« Money is not everything, all the time », he said. "I want to be comfortable in the environment I am in, to be in a situation where I know people like me. It is essential. I love the Lakers franchise, they've done great things but, to me, it just didn't fit 100%. And the way it's been, you just have to look forward and try to keep improving, and try to show people what you're capable of. Then everything will be put back in order ".
After all, Dennis Schröder has barely turned 28. Time will tell if his choice of comfort will have been « Paying ».
Dennis schroder
Percentage
Rebounds
Season
Team
MJ
Min
Shots
3pts
LF
Off
Def
Early
Pd
Fte
Int
Bp
Ct
Pts
2013-14
ATL
49
13
38.3
23.8
67.4
0.1
1.1
1.2
1.9
1.1
0.4
1.2
0.0
3.7
2014-15
ATL
77
20
42.7
35.1
82.7
0.4
1.8
2.1
4.1
1.7
0.6
2.0
0.1
10.0
2015-16
ATL
80
20
42.1
32.2
79.1
0.3
2.2
2.6
4.4
1.7
0.9
2.3
0.1
11.0
2016-17
ATL
79
32
45.1
34.0
85.5
0.5
2.6
3.1
6.3
1.9
0.9
3.3
0.2
17.9
2017-18
ATL
67
31
43.6
29.0
84.9
0.7
2.5
3.1
6.2
2.2
1.1
2.7
0.1
19.4
2018-19
OKAY
79
29
41.4
34.1
81.9
0.5
3.1
3.6
4.1
2.4
0.8
2.2
0.2
15.5
2019-20
OKAY
65
31
46.9
38.5
83.9
0.3
3.3
3.6
4.0
2.3
0.7
2.6
0.2
18.9
2020-21
LAL
61
32
43.7
33.5
84.8
0.5
3.0
3.5
5.8
2.6
1.2
2.7
0.2
15.4
Total
557
26
43.6
33.7
83.1
0.4
2.5
2.9
4.7
2.0
0.8
2.4
0.1
14.3