Dead drunk with Boban, Nikola Jokic ignites the web!
Nikola Jokic will have to carry Serbia during the EuroBasket, and fight a distance duel with Giannis Antetokounmpo and Luka Doncic to determine who is the best European in the world. While waiting for the start of the competition, he appeared completely drunk with Boban in the evening.
In a few days, Nikola Jokic and the Serbian selection will set out to conquer EuroBasket… Admittedly, they are not favorites on paper, France and Slovenia being much more complete and talented teams, but with a player of the caliber of the reigning double MVP, nothing is impossible. He is also in dazzling form in the preparation matches.
Nikola Jokic: 26 points (7-13 shooting & 12-19 from the FT line), 12 rebounds, 6 assists & only 1 turnover in 32 minutes pic.twitter.com/r81jkoxTli

— Lee Harvey (@MusikFan4Life) August 18, 2022
Jokic and Boban unleashed in the evening before the EuroBasket!
But before thinking about the competition, the Joker takes full advantage of his last days of vacation with his friends. He was recently invited to fellow countryman Boban Marjanovic's birthday party, and the two went totally wild on the dance floor. Glass in hand and hat screwed on his head, the Nuggets superstar put on a monstrous atmosphere.
BICEMO PRVACI EVROPE pic.twitter.com/BcEPHYqys2

— TamTam (@tamarica9) August 23, 2022
Nikola Jokic takes full advantage of his summer, the proof is already the second time he was seen drunk dancing since the end of the Nuggets season. He may be a top player, a two-time MVP, a nation's EuroBasket hopeful, but he's still a 27-year-old. Moreover, during this famous evening in honor of Boban, he met his double!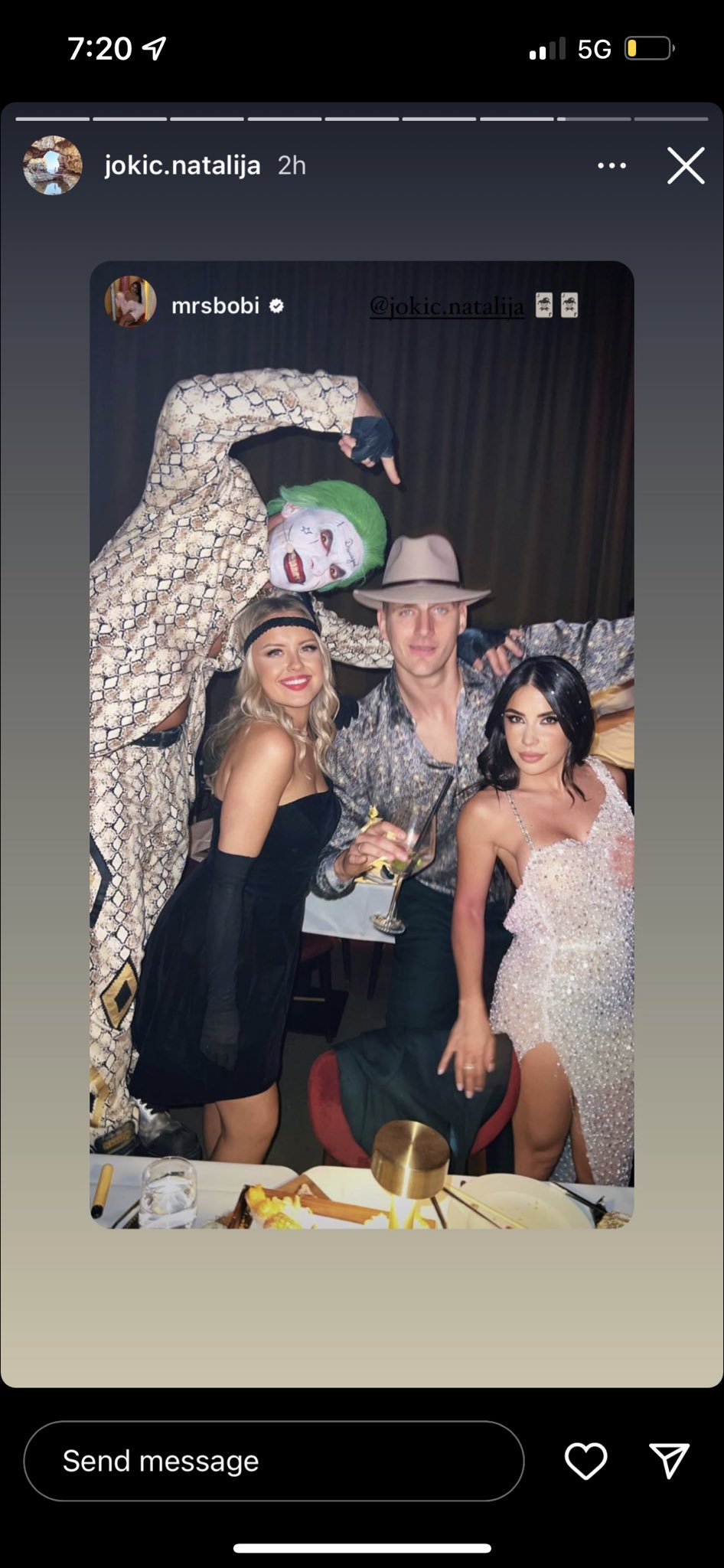 Like so many NBA players, Nikola Jokic likes to party, which doesn't stop him from being excellent once on the floor. His style of play does not depend on his qualities anyway physical or its explosiveness, it does not risk much by leaving.