Danny Green will begin his conversion on ESPN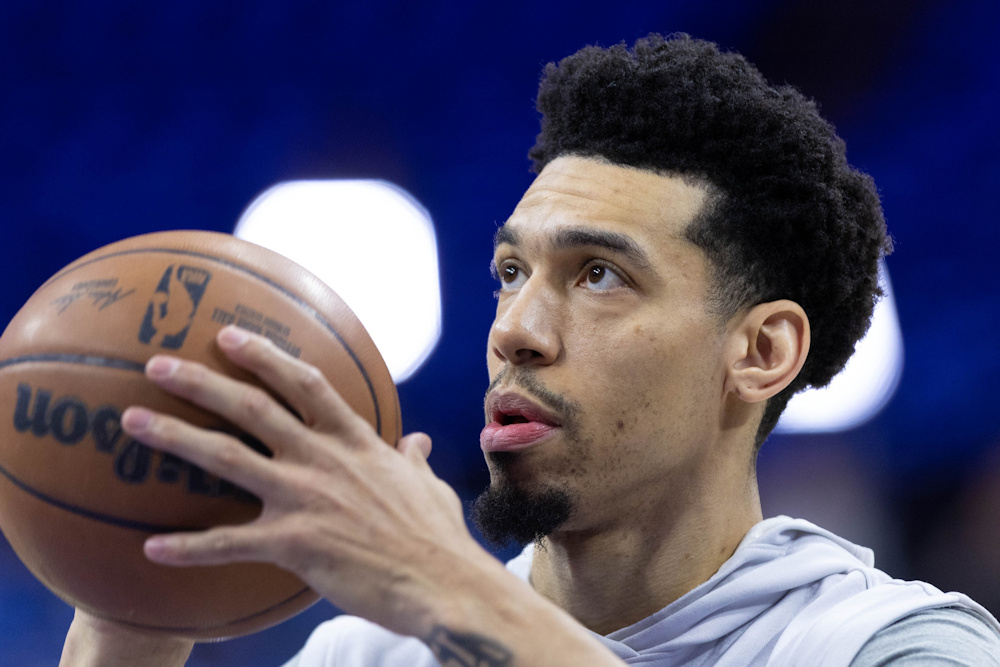 We knew coach / player, here is now the fashion for players / consultants in the media! Draymond Green and CJ McCollum have started the trend in recent seasons and they will be joined by another veteran, Danny Greenwho signed on for ESPN on 2022/23 as a consultant.
The new Grizzlies fullback will make 15 appearances over the course of the season to deliver his insights and expertise as a three-time NBA champion. Over the years, he got caught up in the podcast « Inside the Green Room », setting himself up as a reference of the genre with 105 episodes recorded since 2018, and he sees himself continuing in this direction for his post- career, as JJ Redick or Vince Carter recently did.
"When I'm done playing, it's something I've always wanted to venture into. This is an opportunity to build a CV and to be able to repeat my ranges", he said of this new experience.
The priority, to heal
Like Draymond Green last winter, Danny Green is "taking advantage" of his rehabilitation after his double tearing of the ligaments of a knee to be more available. But his assignments for ESPN won't impact his fitness process.
« My main goal is to get back to my physical condition, to be healthy and to play as soon as possible. While I have time right now, I have the chance to venture into it and practice a bit. Surprisingly enough, many people are unaware of how much free time we really have".
For the time being, if he remains a precious element with the group, if only by his advice, no date of return to the game is yet planned for Danny Green.
Danny Green
Percentage
Bounces
Season
Crew
GM
Minimum
Shots
3 points
LF
Off
Def
Early
pd
party
Int
bp
CT
Points
2009-10
KEY
20
6
38.5
27.3
66.7
0.4
0.5
0.9
0.3
0.5
0.3
0.3
0.2
2.0
2010-11
SAN
8
11
48.6
36.8
0.0
0.4
1.5
1.9
0.3
0.9
0.3
0.6
0.1
5.1
2011-12
SAN
66
23
44.2
43.6
79.0
0.8
2.6
3.5
1.3
1.6
0.9
1.0
0.7
9.1
2012-13
SAN
80
28
44.8
42.9
84.8
0.5
2.6
3.1
1.8
1.6
1.2
1.2
0.7
10.5
2013-14
SAN
68
24
43.2
41.5
79.4
0.4
3.0
3.4
1.5
1.6
1.0
1.1
0.9
9.1
2014-15
SAN
81
29
43.6
41.8
87.4
0.7
3.6
4.2
2.0
2.0
1.3
1.2
1.1
11.7
2015-16
SAN
79
26
37.6
33.2
73.9
0.6
3.2
3.8
1.8
1.8
1.0
1.0
0.8
7.2
2016-17
SAN
68
27
39.2
37.9
84.4
0.5
2.8
3.3
1.8
1.8
1.0
1.1
0.8
7.3
2017-18
SAN
70
26
38.7
36.3
76.9
0.6
3.0
3.6
1.6
1.7
0.9
1.1
1.1
8.6
2018-19
TOR
80
28
46.5
45.5
84.1
0.8
3.2
4.0
1.6
2.1
0.9
0.9
0.7
10.3
2019-20
ALL
68
25
41.6
36.7
68.8
0.8
2.6
3.3
1.3
2.0
1.3
0.9
0.5
8.0
2020-21
PHL
69
28
41.2
40.5
77.5
0.8
3.0
3.8
1.7
1.8
1.3
1.0
0.8
9.5
2021-22
PHL
62
22
39.4
38.0
78.6
0.5
2.0
2.5
1.0
1.7
1.0
0.7
0.6
5.9
Total
819
25
42.1
39.9
80.4
0.6
2.8
3.4
1.6
1.8
1.0
1.0
0.8
8.7