Cycliq Fly12 Sport, lighter, better quality and OLED screen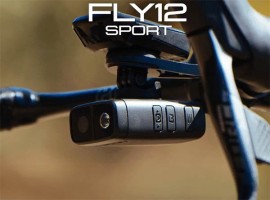 You probably know Cycliq, the Australian company that was the first to unveil dashcams for bicycles, with the Fly12 and Fly6, which are lights that therefore incorporate cameras that permanently record what is happening. An adventure that began almost 10 years ago, since in 2015, I published the test of the rear light with integrated camera Cycliq Fly 6, then in 2016, the Fly 12, the alliance of a front lamp and an HD camera.
The last model before was the Fly12 CE, tested here. Then recently, Garmin followed suit with the Varia RCT715. Cycliq presents the Fly12 Sport front light. If the design is close to the Fly12 CE, the Fly12 Sport is 24% lighter, 25% less bulky, while offering autonomy up to 7 hours and offering recording with stabilization in 4K! And this Fly12 Sport is even enriched with a small OLED screen on the back.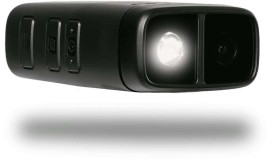 The principle of the Fly12 Sport therefore remains the same, a camera which continuously records (on files split into parts of 5, 10 or 15 minutes) during your outing what is happening in the field of the sensor (within the limit of the autonomy drums). In the event of an accident (fall detection), Cycliq cameras automatically lock the current file, the previous one, but also the 30 minutes following incident detection. Then the camera cuts out.
A camera associated with a 400 lumens headlight (where the Fly12 CE went up to 600 lumens). Proof that Cycliq really wanted to maintain good autonomy while limiting weight. And as the battery is the most massive and heavy element, it was necessary to reduce the capacity of the latter which goes from 4200mAh to 3000 mAh. While that 400 lumen output might sound fair, it should be plenty for use on the road. To see what is the remaining autonomy using both this 400 lumens headlight and recording.
Below is a table comparing the previous Fly12 CE to this new Fly12 Sport model.
Fly12 CE
New FLY12 Sport




Video resolution
1920 x 1080p @ 60fps
1920x1080p @ 30fps
1920x1080p HDR @ 30fps
1280 x 720p @ 60fps
2880x2160p @ 24fps (4K playback)
2560x1440p QHD@30fps
1920x1080p FHD@60fps
1920x1080p HDR @ 30fps
1280x720p HD @ 120fps




viewing angle
135°
135°




video size
MP4, 5, 10 or 15 minute segments
MP4, 5, 10 or 15 minute segments




Image stabilization
Yes, 6 axis
Yes, 6 axis




Light power
600 lumens
400 lumens




Weight
194g
148g




Dimensions
8.4×5.5×3.3cm
8.0×5.0x2.9cm




Battery
4200mAh, consumption of 15.96wh i.e.
an autonomy of more than 8 hours (charge 2h30)
3000mAh
autonomy of 7h (charge 2h)




Port
USB-C
USB-C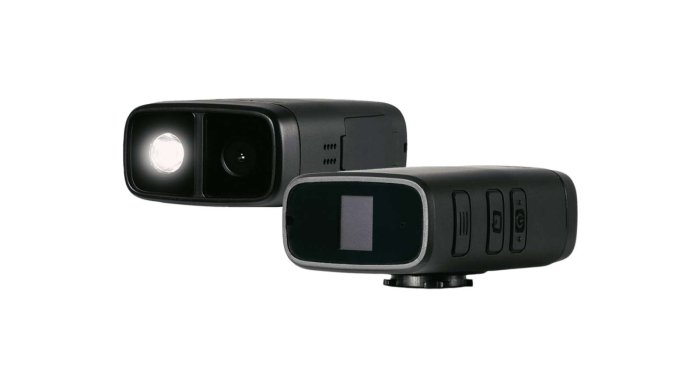 Another improvement, this camera now accepts micro-SD cards larger than 64 GB, up to 256 GB, which is not a luxury for a camera recording in 4K. Note that a 64GB card is provided.
The small OLED screen on the back provides access to some information about the status of the Fly12 Sport and also allows you to configure the camera without having to go through the third-party application on the smartphone.
Cycliq's Fly12 Sport will be available for sale from the first week of October for €359.
As always, it's a high price, but which combines both front light and security camera which could well, thanks to its 4K quality and its 6-axis stabilization, also allow you to make some nice videos during bike rides.