Curvway, the first all-terrain electric snowboard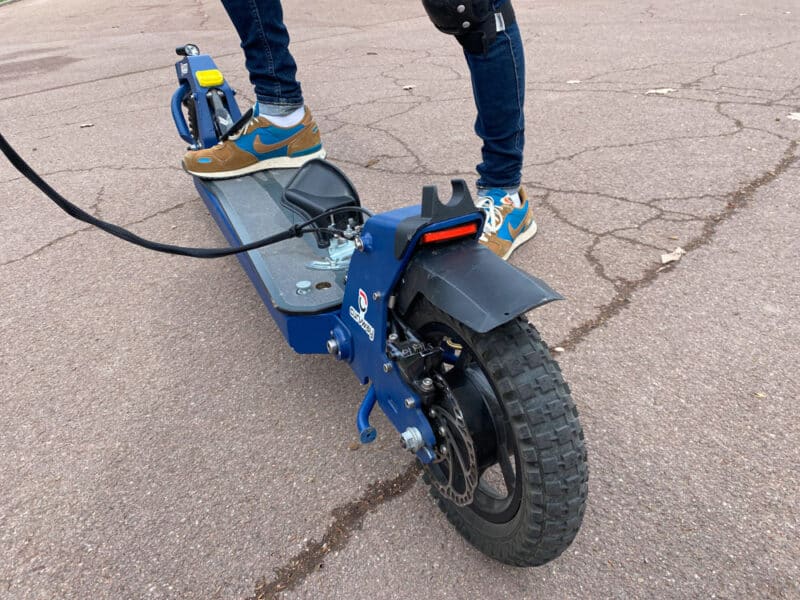 It's a beautiful spring day. The weather is nice, it's hot, and I'm already savoring these first moments that mark the end of winter. Yes, but there are still cool things to do even in the coldest of seasons. Snowboarding for example…
Well, a Lyonnais nostalgic for not being able to do it all year round has created the first prototype of an electric snowboard. Just that !
But kesako?
It is therefore at the Parc de la Tête d'Or that we meet for this initiation. We arrive a little early. And there in the distance, we see arriving through the crowd and gently, a rider mounted on this strange machine. After bicycles and scooters, it is snowboards that are adorned with motors. It looks strangely like a scooter, minus the handlebars. And the fixings that will allow us to install ourselves at an angle. Goofy or regular, everyone chooses their side! Even though everyone knows that real riders are all goofy!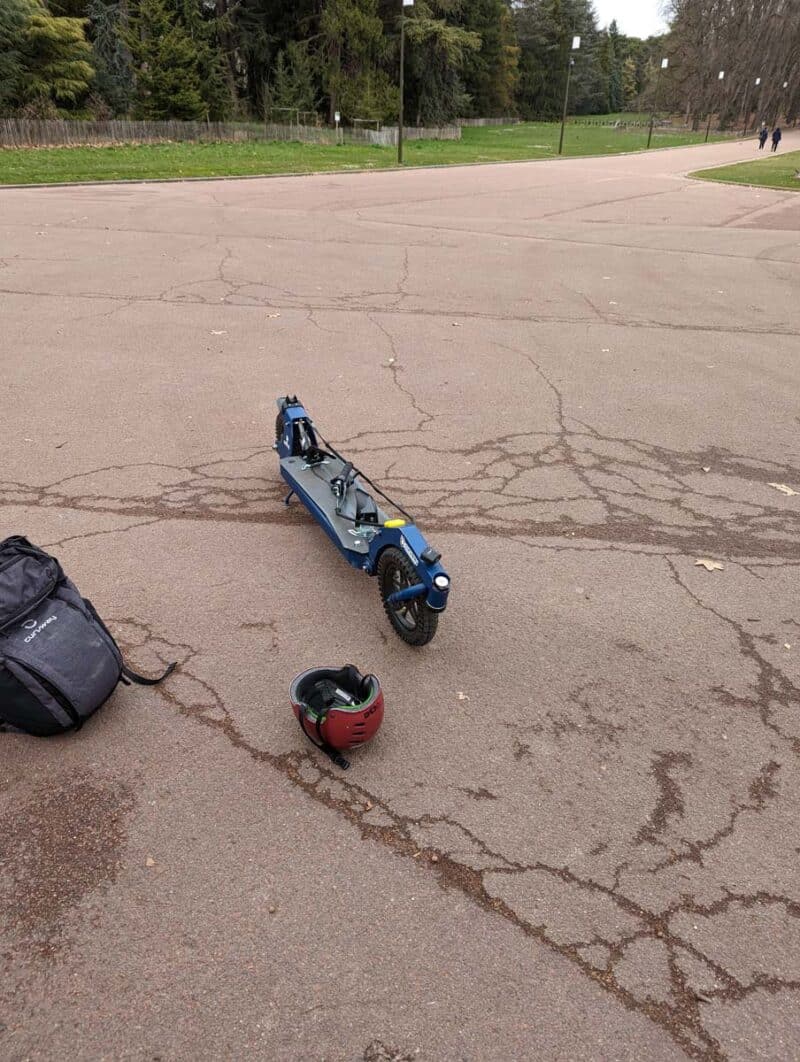 The first steps (or first slides!)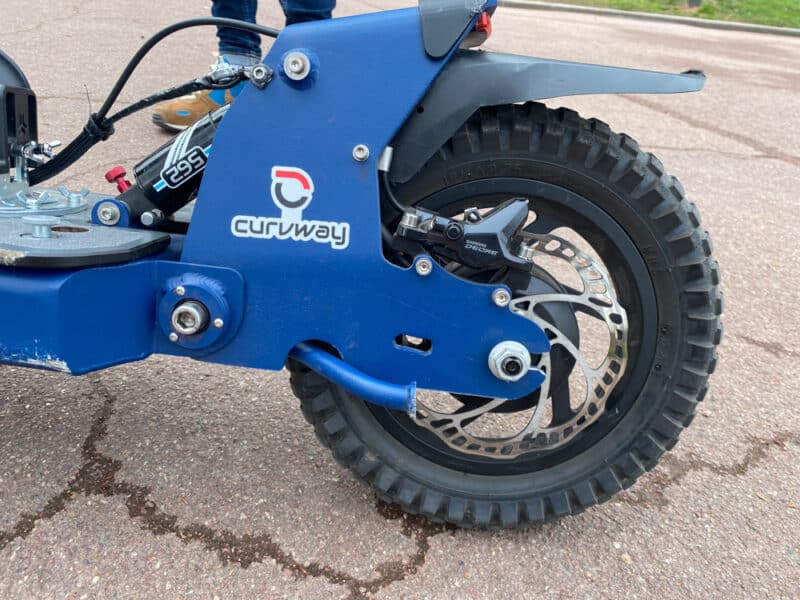 A few technical explanations and we can get started. But before, protections of rigor
. Qyrool and I are used to sliding sports, but I admit that I still don't really want to go for a hug on the tarmac. Once equipped, it's time to test our natural balance on this new board.
Qyrool takes its first feelings and will be able to launch. I see him rush off with the guy from Curvway who runs with him to support him. But that was for the first 30 seconds. I can already see him turning around and coming back to me on his own. He puts pressure on me to succeed so quickly. I have no interest in missing myself. But I am quickly reassured by certifying that it only takes a few moments to get used to it.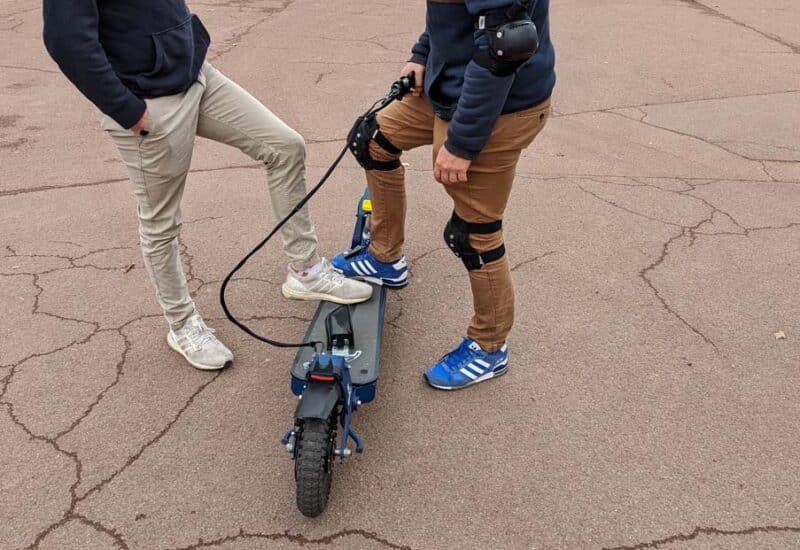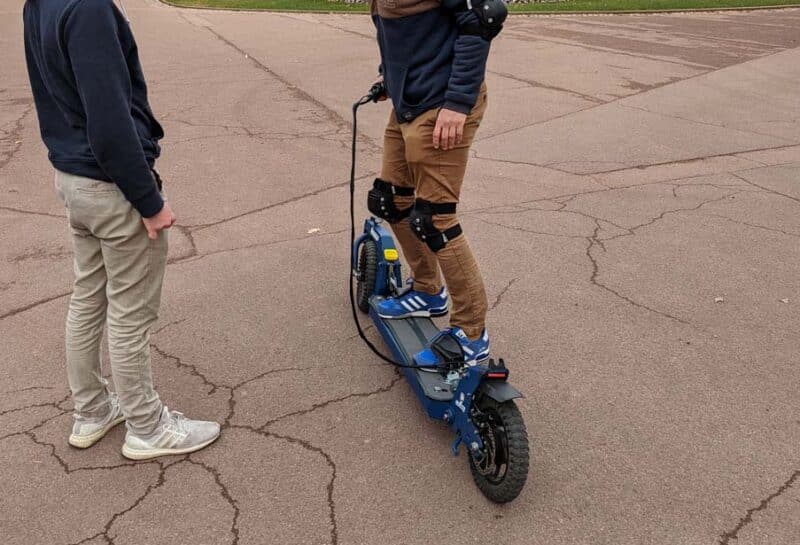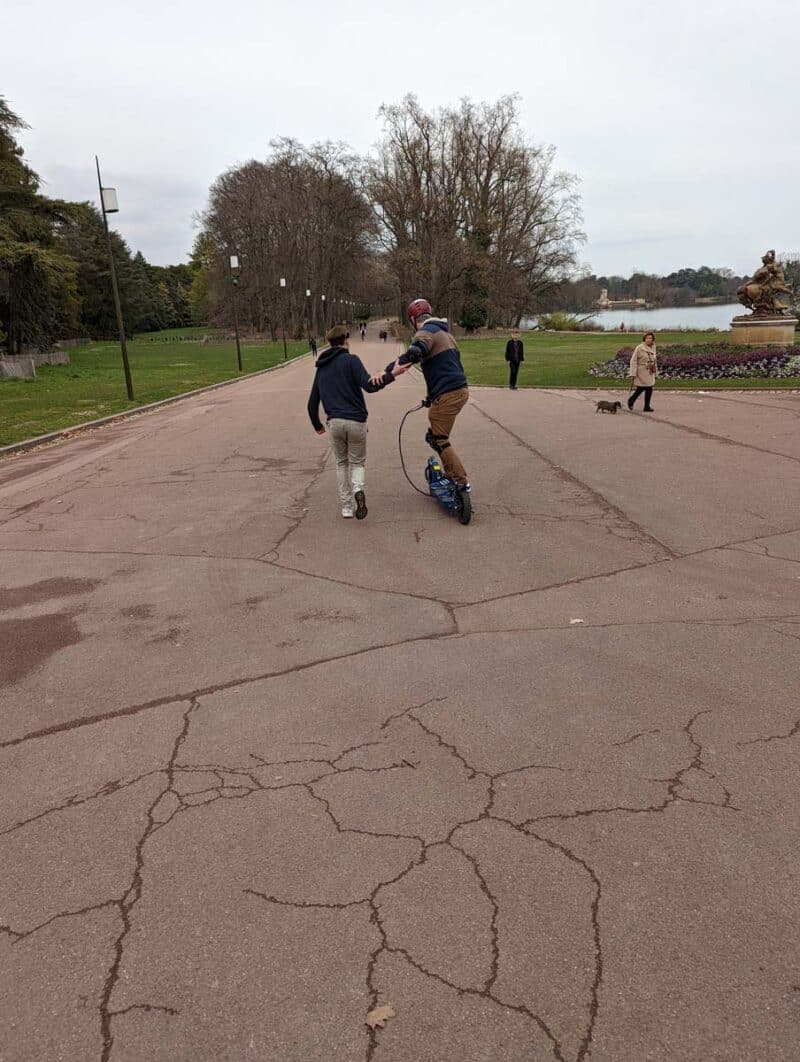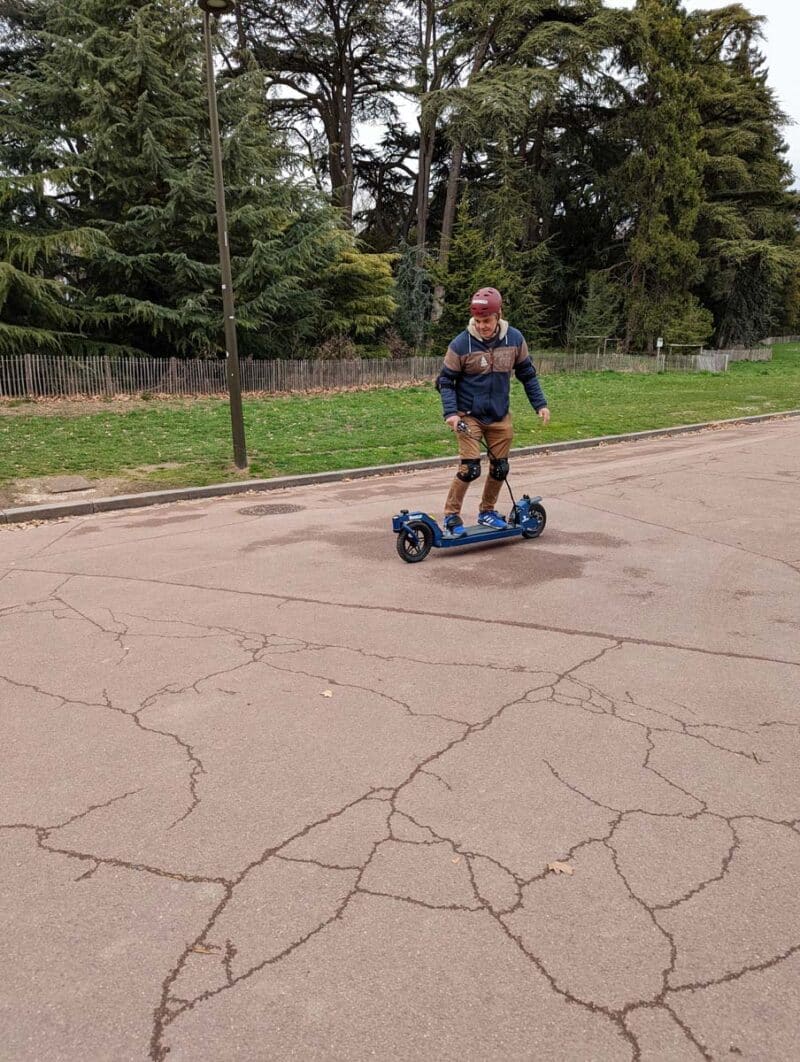 Change of protagonist
And now it's my turn. It's up to me to test my balance and take my first feelings of this board on wheels. I grab the arm of my monitor for the day. Here we go ! I make him run a little, but fortunately he is there. Because frankly the first meters I'm not comfortable. I feel like I'm learning to ride a bike again and the wheels are going to be taken off me soon. It will take me a few moments to relax. And dare to let go of this support that secures me.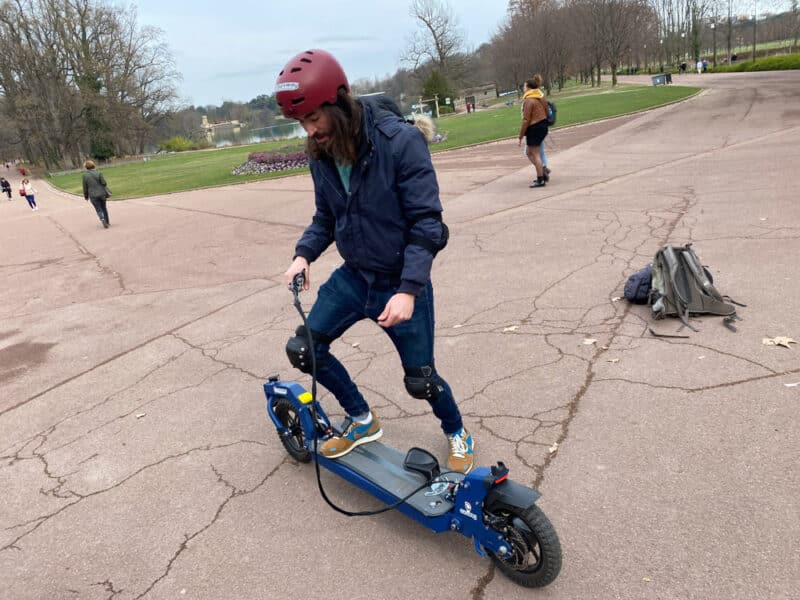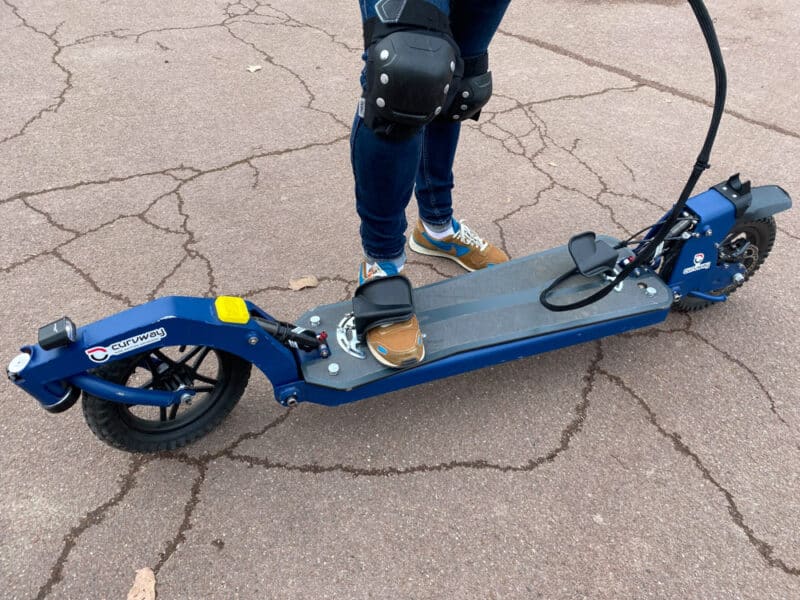 That's it, I'm riding independently, hair in the wind (finally under the helmet!). Well in real life I think I'm going to 2 an hour so this feeling is new and I don't dare to press on the mushroom. But I'm all alone on my board. And it's already a real pride. I take advantage of the following minutes to improve my glide and my sensations.
It went way too fast
The session ends too quickly for my taste and we already have to return our new toy. But clearly it makes you want to try the experience again and go for a ride. Because that's what the Curvway team offers. Hikes in town or in the mountains to explore while surfing. Thanks to its powerful motor, the electric snownoard is even able to go up red slopes. So to go to the red cross it should be a walk in the park.
Conclusion
It was a real pleasure to discover this new means of transport which should soon be democratized. I loved being able to find these sensations of sliding in the middle of the city. And what's more, it's an innovation from Lyon!
Your turn to try
Curvway offers 1h30 initiation sessions, every Friday from 2pm to 6.30pm at the Parc de la Tête d'Or. The session costs 49€.
👉 More info and booking on the Curvway website