Cruciate ligament rupture for rookie EJ Liddell!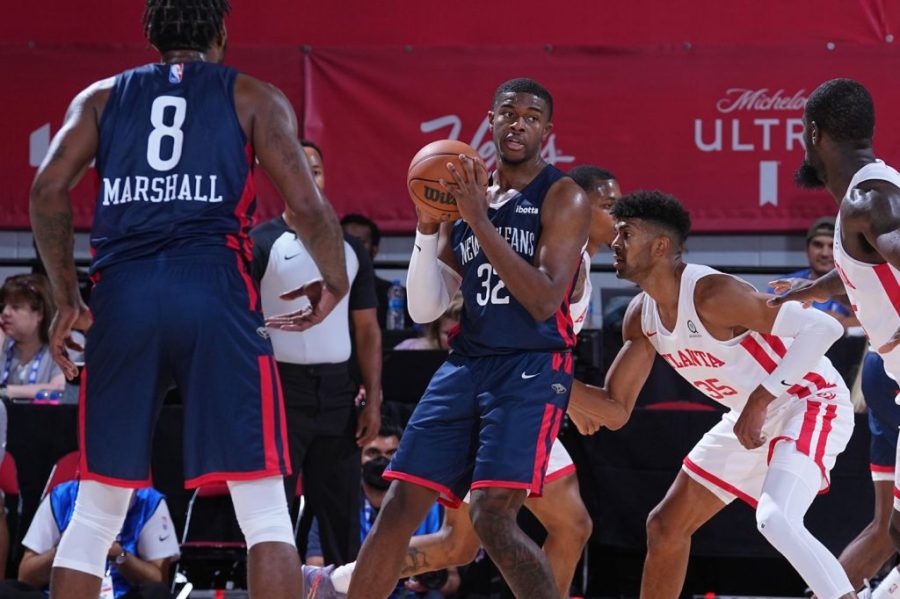 Brutal start to the NBA career for EJ Liddell, who tore a cruciate ligament in his right knee during the Summer League game between the Pelicans and the Hawks on Monday.
The New Orleans franchise announced it in a press release, adding that the date of the operation has not yet been set.
The case of EJ Liddell is quite special: selected with the 41st choice of the 2022 Draft after three seasons at Ohio State, he was playing in the Summer League… even though he had still not signed his contract with the Pelicans! Because the club's workforce, with the exception of a « two-way contract » still available, is complete…
A surprising situation, which raises questions, in particular the reason why his entourage, in particular his agent, let him play with such an unstable contractual situation.
A long recovery now awaits EJ Liddell, who will most likely miss his entire rookie season. He will therefore surely begin his NBA career at the start of the 2023 school year, in New Orleans or elsewhere since he is therefore still not linked to the slightest franchise…