Cricket mourns death of Australian player hit by ball
[ad_1]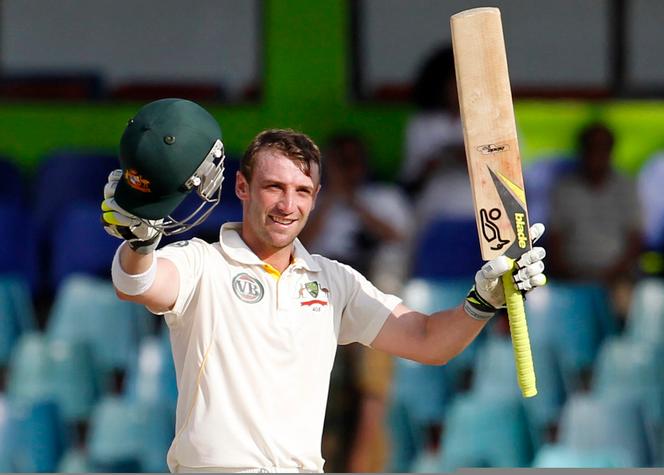 At 25, Phillip Hughes was a player with a promising career in Australia, where cricket is one of the national sports. Injured by a throw during a match earlier this week, he died on Thursday, November 27, as a result of his injuries.
Phillip Hughes, who was set to rejoin the national team, was playing an Australian Provinces Championship game when he was injured. He was hit in the head by a ball thrown by a New South Wales player.
« IT'S A SAD DAY FOR THE LOCUST »
After the shock, Hughes staggered for a few moments, before collapsing unconscious face down. Australian team doctor Dr Peter Brukner gave more details:
"He never regained consciousness after being injured. He did not suffer and was surrounded by his family and close friends. The cricket community is in mourning and sends its deepest condolences to his family and friends.".
In the countries of the former British Empire where cricket is king, this extremely rare accident caused shock waves. « It's a sad day for cricket », reacted the icon of Indian cricket, Sachin Tendulkar. In Australia, Hughes' tragic death is compared to that of F1 driver Ayrton Senna in 1994. "It is a sad day for the cricket and terrible for his family. That a young life ends playing our national sport is an aberration"said Prime Minister Tony Abbott. Deaths are rare at cricket, although Hughes is the second professional player to die in two years. In South Africa, Darryn Randall died of his injuries in the same circumstances during a South African league match in 2013.
« IT'S LIKE GETTING STRUCK BY A BUS »
This disappearance has revived the debate on safety in cricket, a sport with obscure rules for laymen, where pitchers and batsmen compete, a bit like in baseball. A discipline which, despite its "so British" image, is not subdued: a cricket ball weighs 150 grams and flies at almost 150 km/h. It's a real missile and a permanent threat to the « batsmen » despite their helmets.
« It's like being hit by a bus », according to New South Wales FA boss Andrew Jones. Masuri, the UK company that produces the helmet worn by Hughes, claims the player was hit in a hard-to-protect part of his head.
[ad_2]