Cricket diplomacy works again between India and Pakistan
[ad_1]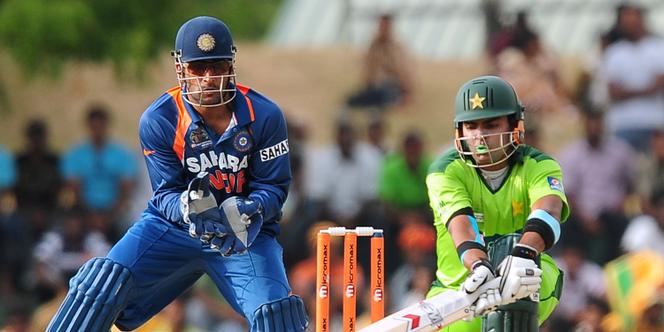 On Wednesday, the sporting rivalry between India and Pakistan will experience a new episode with a semi-final of the Cricket World Cup between the two nations, keen on the sport of bat. After having successfully passed the stages of the competition started more than a month ago, the enemy brothers from South Asia will face each other near Chandigarh, a city in the Indian state of Punjab, bordering Pakistan.
The stake for the two teams, among the best in the world, is of course to go to the final to win a second victory, India having won the World Cup in 1983 and Pakistan in 1992. But the challenge goes well beyond sporting performance: the players, considered on both sides of the border as living gods, will have the difficult task of not disappointing the unbridled nationalism of a population that has accumulated resentments for decades. India and Pakistan, born from the partition of the British Indian Empire in 1947, fought three bloody wars, including two over Kashmir, before restarting in 2004 a difficult peace process.
CRICKET, « AN EFFECTIVE DIPLOMATIC WEAPON »
But, in the midst of this difficult geopolitical context, cricket has always taken on the aspect of an oasis of dialogue between the two belligerents. So, as Boria Majumdar explains (read the interview on cricket in the Indian subcontinent), Indian cricket historian and researcher at the University of Central Lancashire, « Whenever India and Pakistan have gone through a period of strained bilateral relations, cricket has come to the rescue ». For the first time, after a diplomatic break between the two countries, from 1961 to 1978, contact was « reconnected with 1978 cricket series « . Boria Majumdar continues: « Once again, after the Kargil conflict, at the turn of the XXIe century, India and Pakistan resumed bilateral dialogue during the 2004 friendly tour. Cricket has always encouraged rapprochement between the citizens of the two countries at times of political crises. It was used as an effective diplomatic weapon.« 
Wednesday's meeting does not seem to be an exception to the rule. The Indo-Pakistani dialogue, frozen since the Bombay attacks of November 2008 (one hundred and sixty-six dead), indeed resumed Monday in New Delhi. Secretaries of state inside the two countries met for two days of discussions. And above all, Yousuf Raza Gilani, head of the Pakistani government, accepted Sunday the invitation of his Indian counterpart, Manmohan Singh, to attend the meeting. New Delhi and Islamabad agreed last month to relaunch the peace process in July.
[ad_2]