Come marvel at Italian exclusives at Autoworld
In 1947, Enzo Ferrari's very first product was released in Modena. It was the 125S. It was designed to compete with Alfa Romeo, the brand from which Ferrari had been dismissed as race director. The rest is history, and it is this 75-year-old story that will be largely painted red at the Brussels Autoworld Motor Museum over the next two months.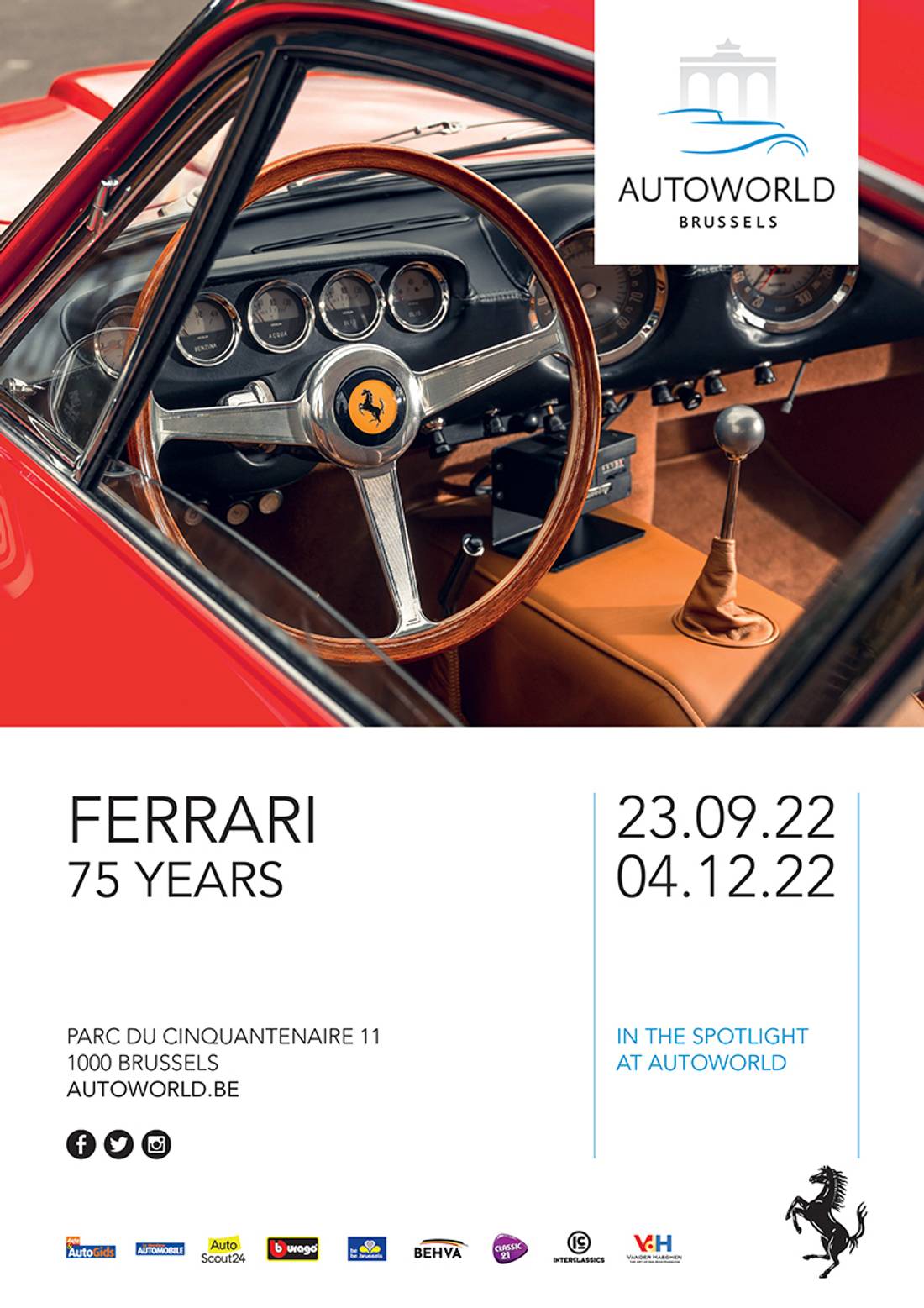 Famous owners
The Brussels museum brings to the Parc du Cinquantenaire a collection of fifteen exclusive Ferraris, including the Dino 206 of musician Eric Clapton, the 195 Inter Ghia, the 500 Superfast of actor Peter Sellers, etc. A fine collection of exclusive editions, famous racers and famous owners.
The exhibition 75 years of Ferrari will be held from September 23 to December 4 at the Autoworld museum in the Parc du Cinquantenaire, in Brussels. On September 25, a Ferrari Cars & Coffee exclusive will be organized on the Esplanade in front of the museum. A ticket for the museum – including the exhibition – costs €13. Seniors pay €11, students €10 and children between 6 and 12 €6.