Cinema | The trailer for "Hustle", the NBA film produced by LeBron James and Adam Sandler | NBA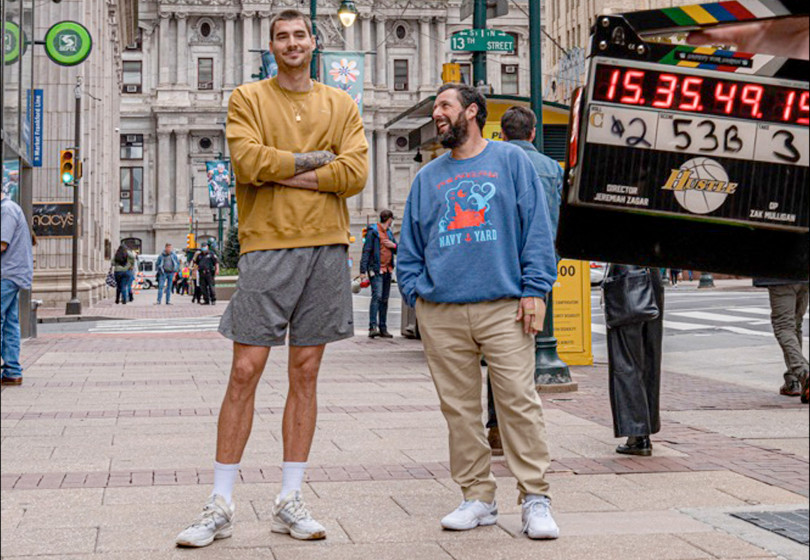 Announced for more than a year and a half, and broadcast on Netflix from June 10, « Hustle » is finally revealed via a first trailer.
What is it about ? Of a film about a « scout » visibly in the hollow of the wave (Adam Sandler) who tries to prove that he can unearth talents by betting everything on Bo Cruz, a Spanish player (Juancho Hernangomez) with a tumultuous past that he will try to take him to the NBA.
The screenplay does not seem to revolutionize sports films, but « Hustle » will be well immersed in the world of the Great League. Already because the main protagonist actually plays in the NBA, but also because he is produced by LeBron James (and Adam Sandler) and therefore there will be quite a few cameos.
We already knew that a lot of members of the Sixers (Tobias Harris, Matisse Thybulle, Tyrese Maxey, Doc Rivers and Seth Curry before his transfer) made appearances but the trailer announces many other players or former NBA players (Kenny Smith, Anthony Edwards, Boban Marjanovic, Kyle Lowry, Jordan Clarkson…) while Queen Latifah will be the wife of the character played by Adam Sandler, named Stanley Sugarman.