Chet Holmgren is going to miss the whole season!!!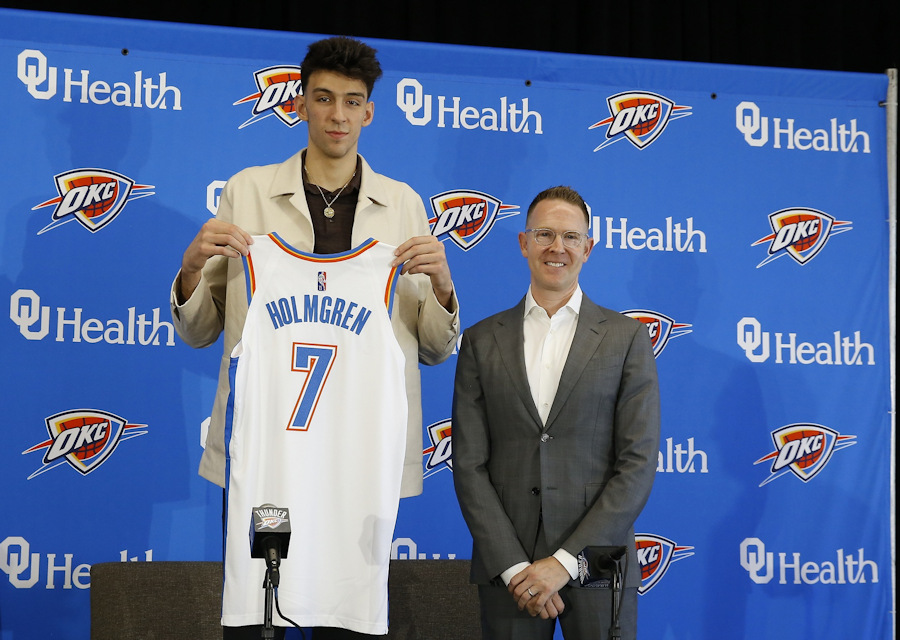 Less than a week ago, Jayson Tatum and LeBron James created the event by traveling to Seattle to participate in Jamal Crawford's summer league. In front of them, there was in particular Chet Holmgren, and the rookie of the Thunder was quickly released on injury, after a drive from LeBron (video below).
Wednesday, The Athletic revealed that the injury was much more serious than we thought and today the Thunder revealed that he is suffering from a midfoot injury in his right foot, and he will not play for the season!!! He thus joins the club of Draft stars who spent their first year in the infirmary, such as Blake Griffin, Ben Simmons or Joel Embiid.
It's a huge blow for the player, so promising during the summer leagues, but also his franchise who thought he was starting the last phase of his reconstruction with his interior to do everything.
"Obviously we are disappointed for Chet, especially given how excited he is to play with his teammates this season. We know Chet has a long career ahead of him within our organization and the Oklahoma City community," Sam Presti wrote in a statement. "One of the things that impressed us the most during Chet's selection process was his determination and focus. We expect that same tenacity to carry him through this time as we work together and support him through his recovery. »