Chauncey Billups wants to build the Blazers in his image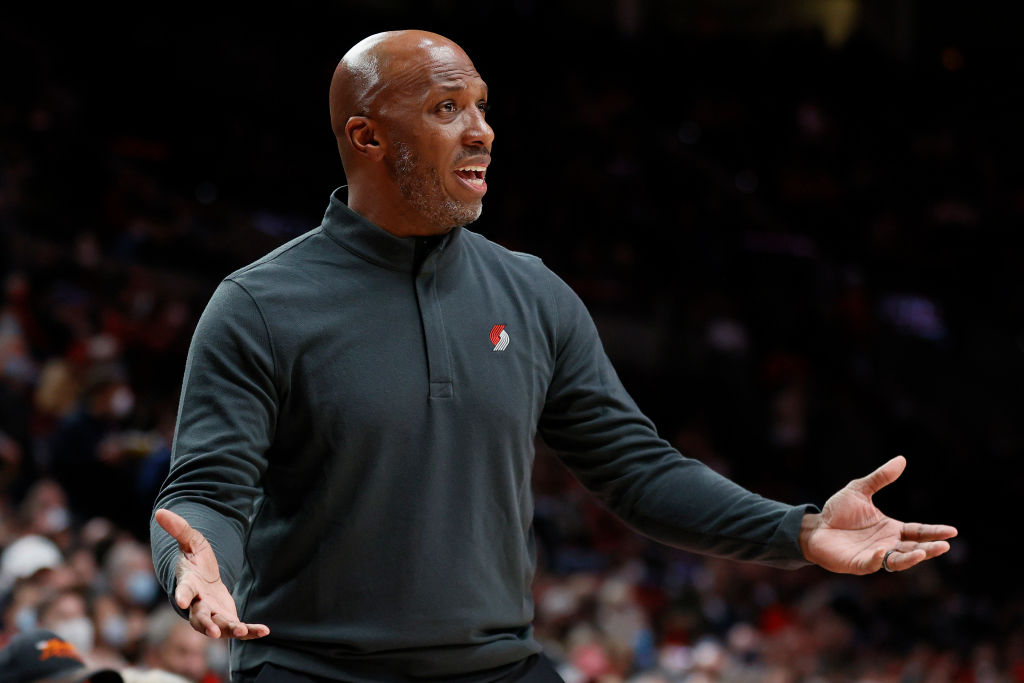 Chauncey Billups was not spared for his first year as an NBA coach. The former leader, however, took advantage of the end of the season to empower Anfernee Simons, promoted successor to CJ McCollum, who left for the Pelicans.
With major players Damian Lillard and Jusuf Nurkic leading the way from injuries, and the arrivals of Gary Payton II and Jerami Grant, Portland can once again compete in the Western Conference. And not to spoil anything, the coach appreciates the profile of his new team.
» I am enthusiastic. My first year was tough. I was very happy with the opportunity but things went wrong very quickly," he confided in the podcast "All The Smoke", hosted by Matt Barnes and Stephen Jackson. "Damian Lillard got hurt a lot, CJ got his pneumothorax, it was a lot. We ended up changing dynamics, making changes. But I'm glad we built a team in the style that I like. With tough players, playing on both sides of the pitch, sharing the ball, playing together. We made some good changes. Dame is back healthy, Anfernee Simons had a great rise last year, he's hot. When it comes to development, he showed the world how good he was. So I can't wait to start Year II".
Take an example from the best
Chauncey Billups was indeed very satisfied with his two recruits, with a dynamic exterior off the bench and a winger capable of making the difference, to relieve Damian Lillard.
« Gary Payton II, he's my kind of player, he's going to play the right way, every time », he added. "We also welcome Jerami Grant and his athletic dimension. In today's basketball, a lot of teams switch, at least from position 1 through 4. He can switch and handle smaller matchups when he's involved. So we have a lot of opportunities to do a lot of different things this year".
Playing master of the Detroit Pistons, NBA champion in 2004 alongside Rip Hamilton, Tayshaun Prince, Rasheed Wallace and Ben Wallace, Chauncey Billups believes that the main dominant formations still use recipes from his time and that his Blazers will have to apply to cross a course.
« The game has changed a lot, but at the end of the day, for the best of the best, it's still the same: you have to play hard, you have to fight, share the ball, be a good teammate, make the sacrifices. None of that has changed"he added. "The concepts and principles of play have changed a bit. But the best teams, in their way of winning, all that, nothing has changed, whether from the generation before us to now. The best teams you see, they play together, they defend hard… I see the game the same way as when I played it. We are going to fight and we are going to play hard".
If everyone remains healthy, Portland's five major would therefore be composed of Damian Lillard, Anfernee Simons, Jerami Grant and Jusuf Nurkic, Chauncey Billups having left the suspense hanging over the name of the last holder, between Nassir Little and Josh Hart for position 3.
"Nassir Little progressed a lot last year before getting injured. He's very athletic, he can shoot 3-pointers, defend. So I see him, and Josh Hart, who also plays, with young Shaedon Sharpe, who has a little special thing.
Shots
Bounces
Players
GM
Minimum
Shots
3 points
LF
Off
Def
Early
pd
bp
Int
CT
party
Points