Celtics fail to keep Jabari Parker | NBA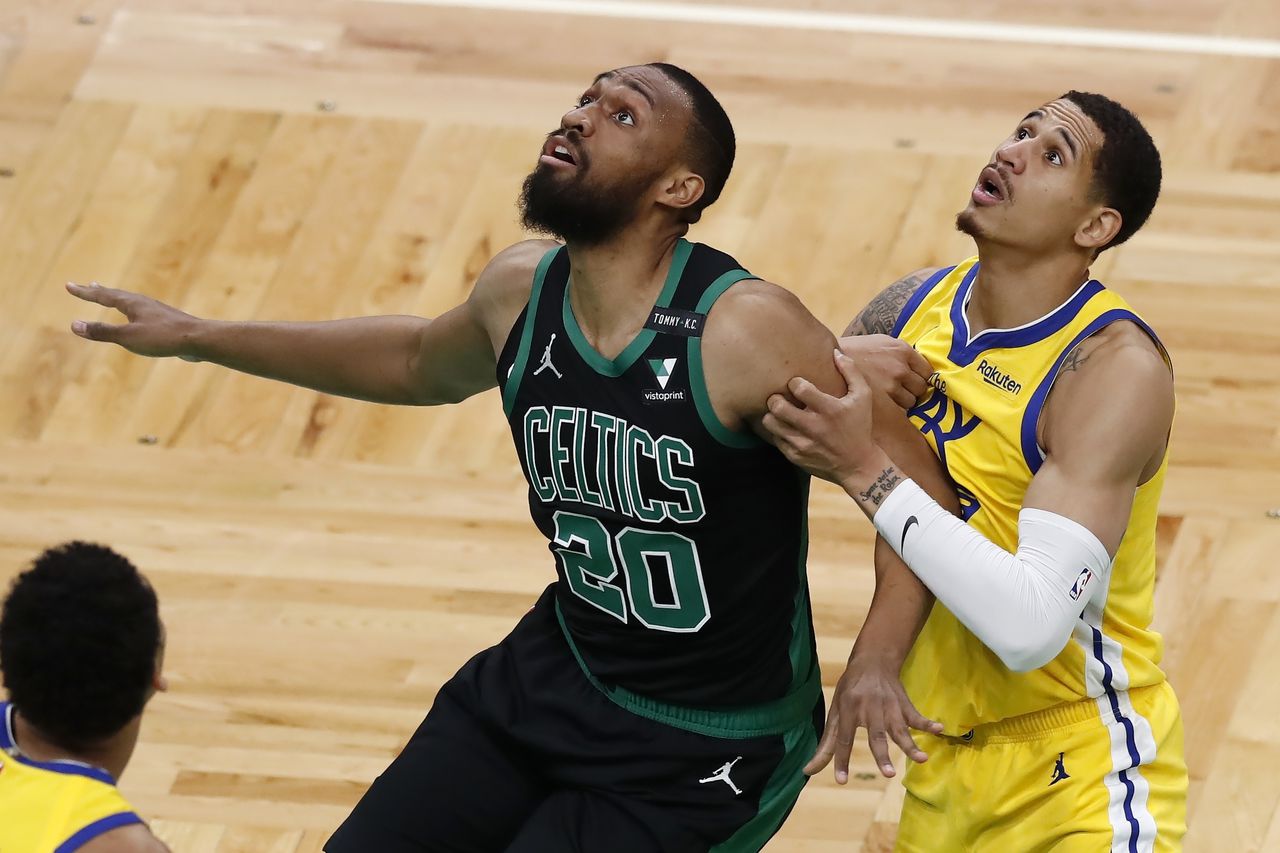 This January 7 is the deadline to guarantee a good part of the contracts which were until now only partially guaranteed. This is how Gary Payton II will be kept by the Warriors.
But 20 other players are also waiting to see if their club will keep them for the end of the season.
We know that it happened for Moses Brown in Dallas, as well as for Dennis Smith Jr. in Portland or for Avery Bradley and Austin Reaves at the Lakers. On the other hand, the Celtics are not going to keep Jabari Parker. It's not really a surprise, but the 2nd choice of the 2014 Draft is once again "free agent".
THE LIST OF 21 PLAYERS KEPT OR CUT TODAY
Atlanta: Timothé Luwawu-Cabarrot
Boston: Jabari parker
Brooklyn: DeAndre 'Bembry
Chicago: Alfonzo McKinnie, Matt Thomas
Cleveland: Ed Davis, Lamar Stevens, Dean Wade
Dallas: Moses brown
Golden State: Damion Lee, Gary Payton II
Indiana: Oshae Brissett, Keifer Sykes
LA Clippers: Isaiah Hartenstein
LA Lakers: Avery Bradley, Austin Reaves
Milwaukee: Wes matthews
Minnesota: Jaylen nowell
New Orleans : Gary Clark
Philadelphia: Paul Reed Jr.
Portland: Dennis Smith Jr.
Jabari parker
Percentage
Rebounds
Season
Team
MJ
Min
Shots
3pts
LF
Off
Def
Early
Pd
Fte
Int
Bp
Ct
Pts
2014-15
MIL
25
30
49.0
25.0
69.7
2.0
3.5
5.5
1.7
1.7
1.2
1.9
0.2
12.3
2015-16
MIL
76
32
49.3
25.7
76.8
1.6
3.6
5.2
1.7
2.0
0.9
1.5
0.4
14.1
2016-17
MIL
51
34
49.0
36.5
74.3
1.6
4.6
6.2
2.8
2.2
1.0
1.8
0.4
20.1
2017-18
MIL
31
24
48.2
38.3
74.1
1.4
3.5
4.9
1.9
1.6
0.8
1.5
0.3
12.6
2018-19 *
All Teams
64
27
49.3
31.3
71.2
1.2
5.3
6.6
2.4
2.3
0.7
2.4
0.5
14.5
2018-19 *
CHI
39
27
47.4
32.5
73.1
1.1
5.1
6.2
2.2
2.2
0.6
2.2
0.4
14.3
2018-19 *
WAS
25
27
52.3
29.6
68.4
1.5
5.7
7.2
2.7
2.3
0.9
2.7
0.6
15.0
2019-20 *
All Teams
38
24
51.0
26.9
75.3
1.6
4.0
5.6
1.8
2.6
1.2
1.7
0.4
14.0
2019-20 *
ATL
32
26
50.4
27.0
73.6
1.7
4.3
6.0
1.8
2.9
1.3
1.9
0.5
15.0
2019-20 *
BAG
6
13
58.3
25.0
88.9
1.2
2.7
3.8
1.7
1.0
0.5
0.7
0.2
8.5
2020-21 *
All Teams
13
13
54.5
18.2
76.9
0.8
2.5
3.2
0.9
1.0
0.1
0.8
0.4
5.5
2020-21 *
BOS
10
14
54.2
20.0
76.9
0.9
2.7
3.6
1.0
0.9
0.1
0.7
0.4
6.4
2020-21 *
BAG
3
9
57.1
0.0
0.0
0.3
1.7
2.0
0.3
1.3
0.0
1.0
0.3
2.7
2021-22
BOS
12
9
47.4
50.0
100.0
0.4
1.9
2.3
0.5
1.1
0.3
0.7
0.1
4.4
Total
310
28
49.4
32.6
74.3
1.5
4.1
5.5
2.0
2.0
0.9
1.7
0.4
14.1