CAF President Patrice Motsepe stays in Yaoundé to meet Paul Biya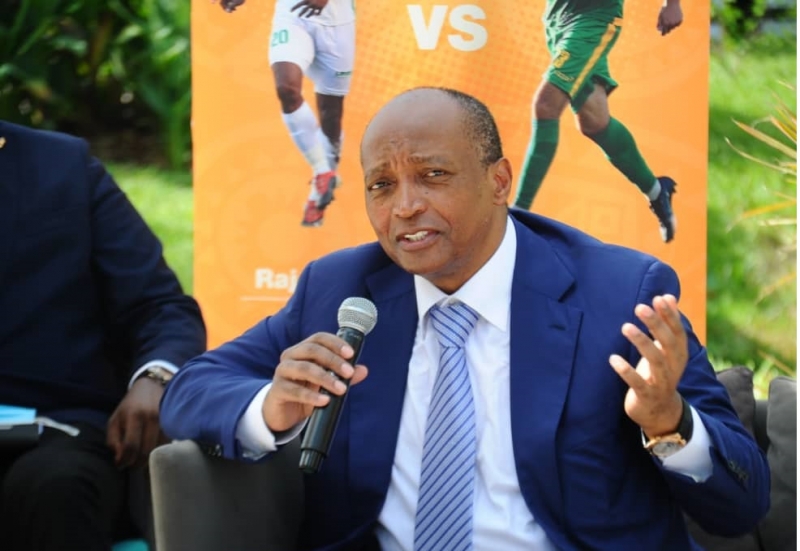 Dr Patrice Motsepe during press conference In Cotonou CAF
The boss of the continental football body arrived in the Cameroonian capital on Thursday, September 16, 2021.
A distinguished guest arrived on Cameroonian soil this Thursday, September 16, 2021. It is the president of the African Football Confederation (CAF), Patrice Motsepe, who hit the ground at the airport of Yaoundé-Nsimalen in the middle of the day, and was greeted by the Acting President of the Cameroonian Football Federation (FECAFOOT) and no less fourth vice-president of CAF, Seidou Mbombo Njoya.
In a letter, a letter from the director of the cabinet of the secretary general of CAF sent on Wednesday to the Minister of Sports and Physical Education, and also president of the local organizing committee of CAN 2022, Narcisse Mouelle Kombi, Jean-Jacques Marcel Diené indicates that the boss of CAF arrives in Cameroon » for an audience with His Excellency Paul Biya, President of the Republic of Cameroon ", we read in the correspondence.
No other details are mentioned concerning the object of the exchanges which will have the two men. But it is obvious that they will talk about football, and in particular the Africa Cup of Nations (CAN) football 2022 to come.
This will be the first meeting between the Head of State and the head of African football, yet the latter will stay for the second time on Cameroonian soil, the first time having been on the occasion of the draw for this CAN. 2022 on August 17 in Yaoundé.
They hadn't been able to meet, and the magazine Young Africa revealed that Paul Biya had deliberately chosen to ignore the South African, for » diplomatic reasons ". For this audience at the Unity Palace, probably scheduled for this Friday, September 17, 2021, Patrice Motsepe will be accompanied by the Secretary General of CAF, Veron Mosengo-Omba.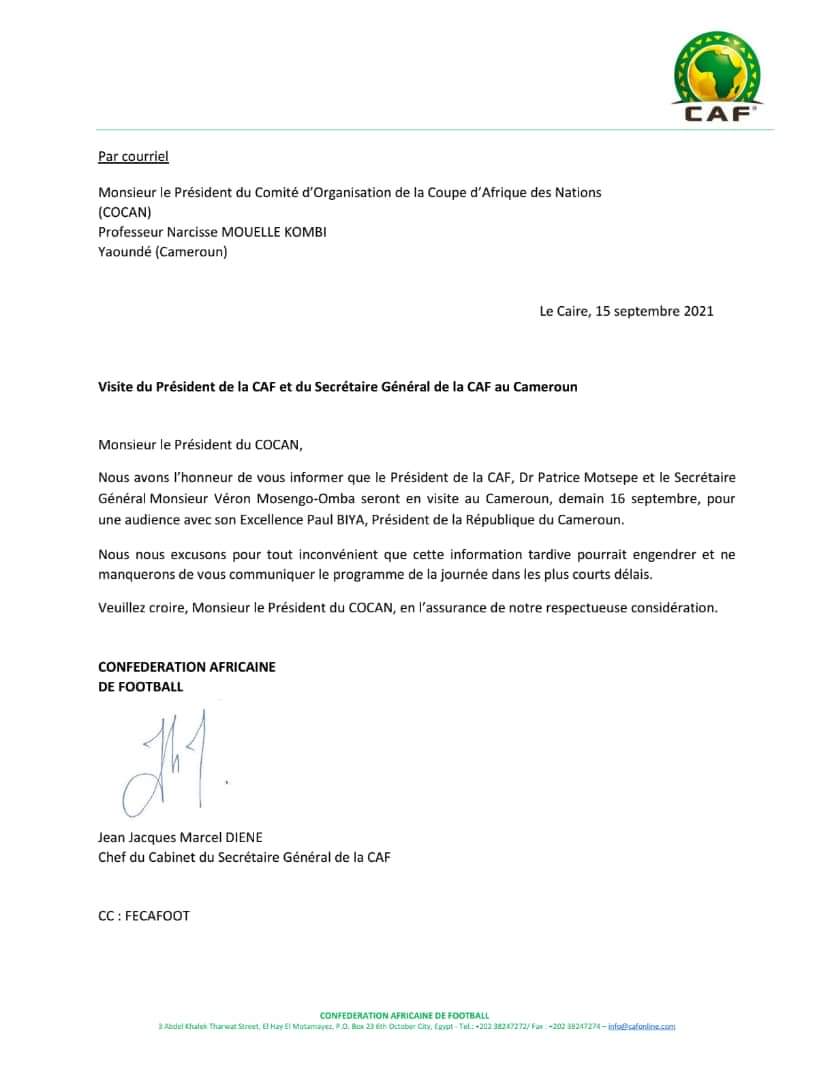 Letter from CAF (c) CIN
Author:
Yannick A. KENNE
@ yanickken39