Burkinabè Blati Touré elected Man of the Match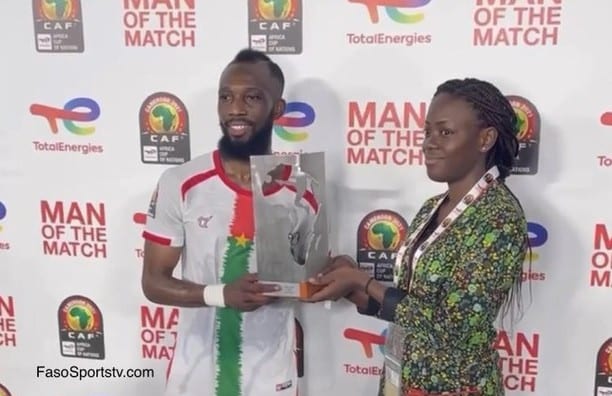 Intractable in the midfield, Blati Touré was elected Man of the Match after the narrow victory (1-0) of his country Burkina Faso against Cape Verde. The midfielder said he was satisfied after receiving this distinction.
« Of course it's nice but my first goal is to go to the collective service but if I have a title in the end it's nice » he said at the end of the game.
Beaten by Cameroon, the Stallions of Burkina Faso intend to go far in this competition. A goal unveiled by Blati Touré.
"Of course, go as far as possible, we have a match coming up which is very important, we will try to win the match to ensure qualification" he added.
Burkina Faso will face Ethiopia – beaten 1-4 by Cameroon – on the third day of Group A.