Bold predictions for the 2023 NHL offseason
[ad_1]

So we only have three teams alive in the Stanley Cup playoffs and most of the league is moving into offseason mode, with hirings and layoffs starting to happen. It's not too early to think about what could be a crazy five weeks of activity.
So I wonder: What's your boldest prediction for the offseason?
MAT LARKIN: I think we'll see three or more first-round picks traded in time for the 2023 NHL Draft. We know the NHL is a copycat league, and after seeing Matthew Tkachuk's success in Florida last summer, I expect a few GMs to try their hand at it as well. The Carolina Hurricanes had been waiting a long time to embark on a superstar acquisition. An experienced general manager taking over the Toronto Maple Leafs could put their first-rounder (Bruins), acquired from the Washington Capitals, on the line. The St. Louis Blues have three first-round picks to play with, and it's already common knowledge that general manager Doug Armstrong is considering retooling rather than rebuilding. I expect the 2023 draft order to be very different from its current state when names are called on June 28.
NICK ALBERGA: My boldest prediction for the offseason is that we see two or more successful trades. And for the record, I'm talking about Calgary/Florida on the Richter scale. The logic for this is very simple, too. For starters, it's a hearty league. All it takes is for a general manager to look at what Bill Zito achieved last summer and wonder if he can do the same. On top of that, I foresee a lot of commercial activity anyway. It looks like there's a lot of big-name talent potentially up for grabs this summer. The two teams I will watch the most are the Winnipeg Jets and the Toronto Maple Leafs. In general, it just feels like there are many teams open for business and ready to make a substantial transaction. That said, I vote for chaos.
STEVEN ELLIS: Matt had my choice, so here's a sequel: I'm doesn't expect hit trades after NHL draft. I think the Tkachuk/Huberdeau one was unique. And that's not talking about any insider knowledge, but I've been burned to believe too often that we'll have these big off-season trades that never happen. I really expect teams to overpay in free agency with the weaker class, but in terms of big hit moves? I just can't see it happening. But just to say that, watch Pierre-Luc Dubois get traded for Cole Caufield or something.
MIKE MCKENNA: The first standing Coyotes forward Clayton Keller calls for soft trade. You know when a player wants out but doesn't want to look bad in the process. And once he says « uncle », others will follow. I think the Coyotes are going to have a hard time bringing major players to Arizona given the franchise's dismal outlook. They may have to shoulder even more deadweight to reach the salary floor. As a former Coyote, it pains me to see the current situation. Hockey should work in Phoenix. But this is not the case. And the players have finally had enough.
_____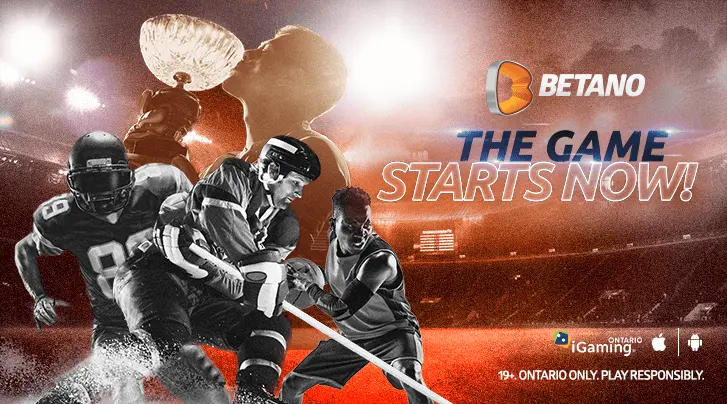 Discover Betano.ca – a premium online sports betting and casino experience. Offering many unique and dynamic betting options as well as various digital and live casino games, Betano is where the gaming begins now. 19+. Please gamble responsibly.
_____
Recently by Daily Faceoff
[ad_2]