Bobby Shmurda and YoungBoy NBA clash violently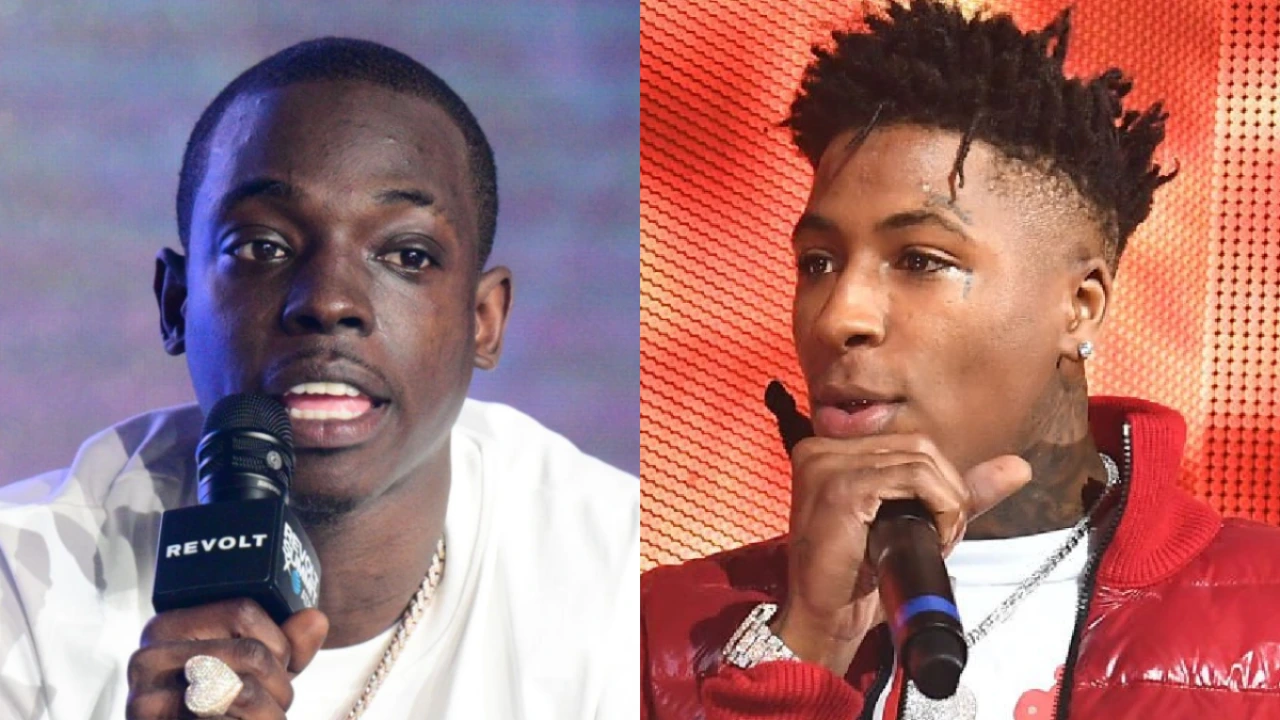 Bobby Shmurda and YoungBoy NBA exchanged pleasantries…
It stayed on social media…
NBA YoungBoy and Bobby Shmurda got into a social media war of words on Sunday, Nov. 27, during which Bobby threatened the Baton Rouge rapper, along with Wack 100 and Akademiks. The starting point for this beef appears to be Rowdy Rebel's recent appearance on Math Hoffa's My Expert Opinion where he questioned the actions of alleged King Von killer Lul Tim, a Young Boy and Quando Rondo affiliate.
YoungBoy apparently responded to Rowdy Rebel's comments on his Instagram stories, writing:
« I understand why these guys are irrelevant today [.] 'Try to make sense of what he thinks is stupid but that's the way it is… Stop the violence. Quando is my big brother. »


The following day, Bobby Shmurda appeared to cover Quando Rondo, who referenced Von's alleged murder by Lul Tim on « 3860, » his joint new album with NBA YoungBoy.
« What are you doing? What are you doing, buddy? Stop talking to me about the shooters and telling me they're your brothers. What the hell are you doing? finally do something?


NBA YoungBoy responded via his own stories addressing Bobby as« slave » and of « Mr Von Shurmda »also asking him « to stop the violence ».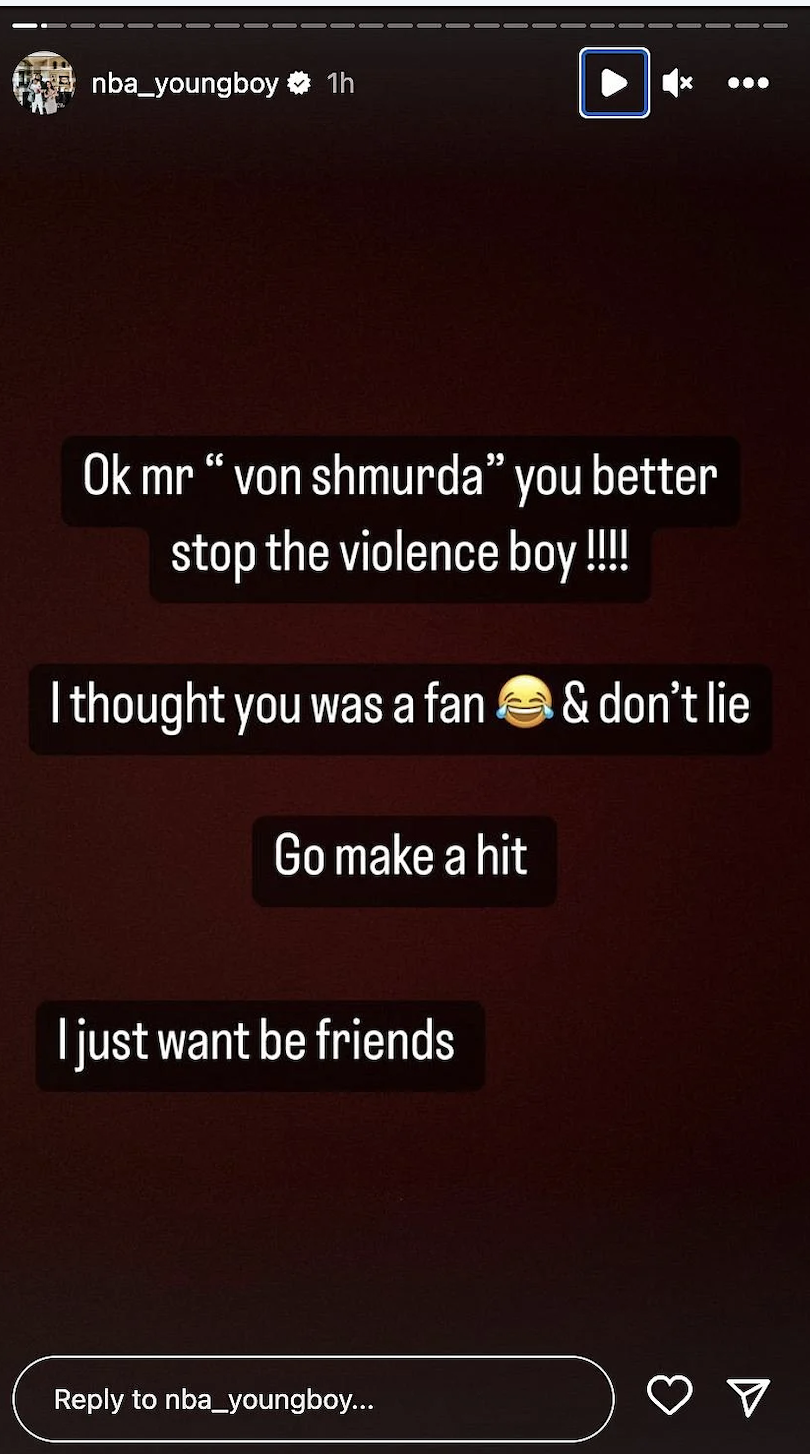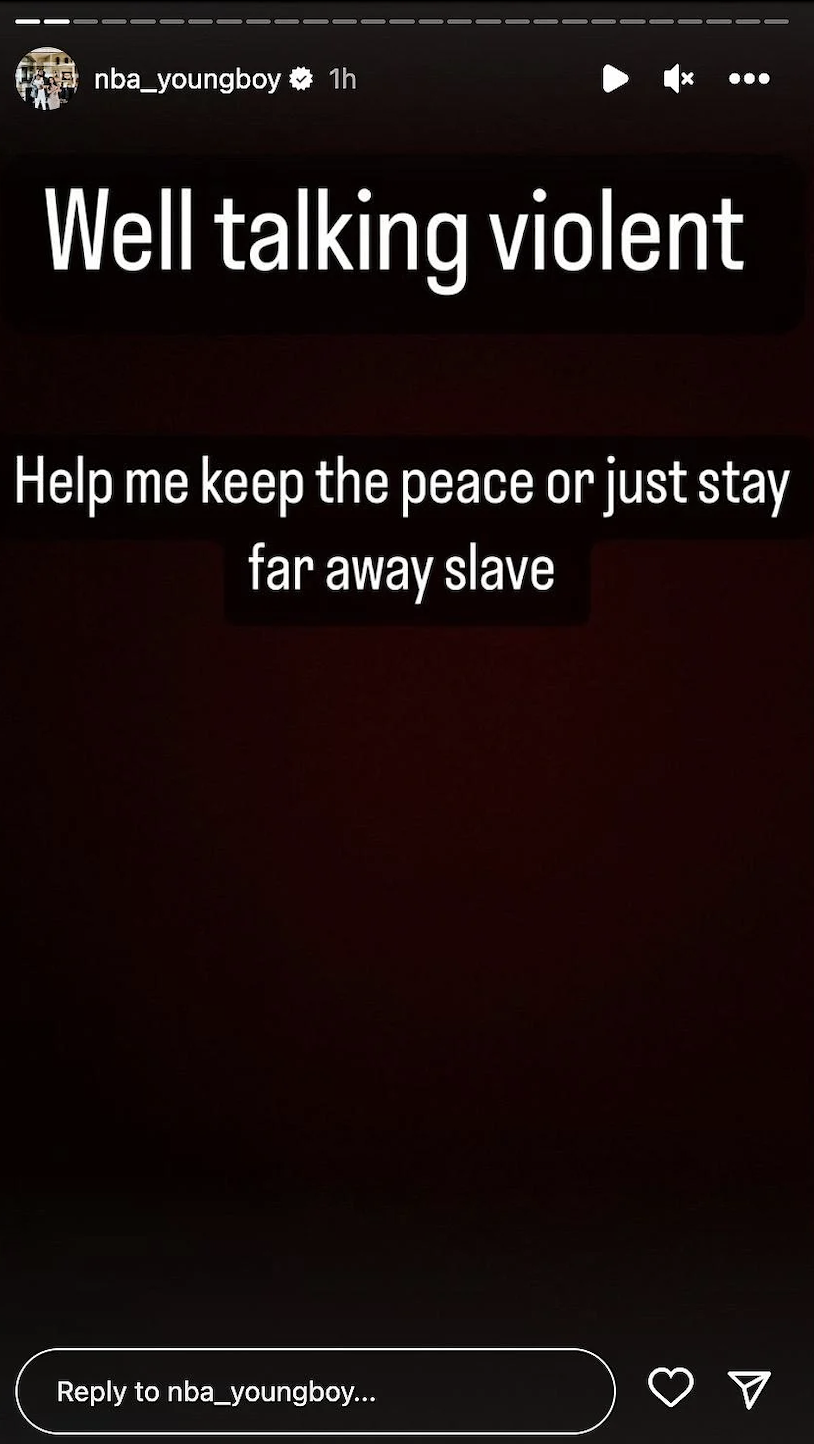 In a series of videos also posted in stories, YoungBoy went further in the discussion insulting both Rowdy Rebel and Bobby Shurmda… He also recalled that Bobby was not close to King Von and that he did not didn't want to get sucked into a beef with the GS9 duo.


In other videos, NBA made fun of Bobby Shmurda assuring that now that they were confused his number of views should increase… He also made fun of him for being locked in his career and not knowing anymore rap.




Bobby Shmurda fired back on Instagram Live and directly threatened NBA.
« I wasn't even talking about you, do you understand kid? I'm on parole and I just made a million bucks so stop messing with me. I'm making $100,000 a week, I don't care about views, I am not a little boy like you.I am 28 years old, I am an adult, I am here for the money. But I'm catching you all, kids, DJ Alademiks, everyone. Wack 100 too. Y'all can record this, I'll blow 'em up on camera. I don't care what you say, I'm gonna blow y'all up on camera. What's wrong with you? »


This threat made YoungBoy NBA howl with laughter.
« That bitch wants to kill me! Don't try to hurt me son, you won't touch me. I've got security man. I'm paid. I'll stay away from you and hope you don't. » Don't get too close. You should have just minded your own business man. I don't even have that kind of intention in my heart. »






After receiving a call from his parole officer, Bobby Shmurda then backtracked on his previous statements, saying in an awkward voice that he was only doing « to play ».




However, the two rappers then continued to send each other spades, notably talking about a lot of money before, finally, blocking themselves on the networks…