Big sex scandal at the Warriors, the franchise reacts!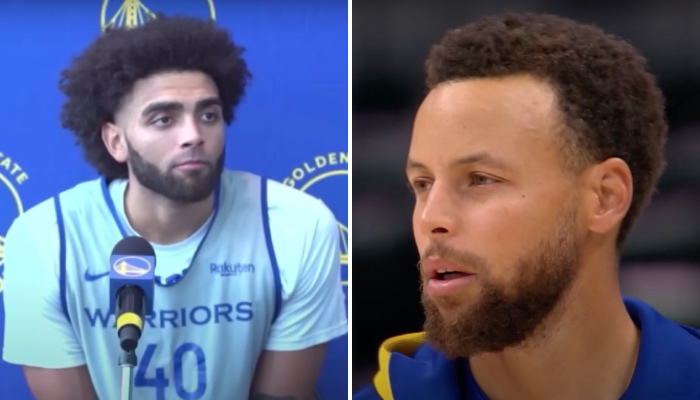 @LetsGoWarriors / NBA (DR)
Perfectly balanced at the start of the season, the Warriors are not having easy weeks these days. That shouldn't get any better following the birth of a shocking soap opera, which sees one of the team's summer recruits accused of rape.
At the moment, it's difficult to tip our hats to the front office regarding the recruitment made during the off-season. Apart from the losses of Otto Porter Jr., Gary Payton II, Damion Lee or even Nemanja Bjelica, the Warriors did not really attract heavy during the summer. A little-known newcomer, however, is starting to be talked about in the Bay, namely Anthony Lamb, who treats Stephen Curry & Co.:
Watch Steph after Lamb's three 🤣 pic.twitter.com/2HYACogiYv

— Warriors on NBCS (@NBCSWarriors) November 30, 2022
Anthony Lamb accused of the worst, the Warriors defend him
Arrived as a free agent a few weeks ago with the Dubs, Lamb plays a much more important role there than his status as a two-way player would suggest. However, the tide may well be turning for him. As reported ClutchPoints, the 24-year-old winger has been under heavy rape charges for the past few hours. Please note: the facts related below may offend the sensibilities of the most vulnerable audiences:
A new lawsuit against the University of Vermont accuses Golden State Warriors winger Anthony Lamb of raping his ex-girlfriend when they were still college students. (…) Kendall Ware, a former swimmer from Vermont, claims Lamb raped her in September 2019 after their 6-month relationship ended. The filing says Lamb « would have started yelling and insulting » Ware during a night out, leading them to discuss their relationship alone and in private.
As that discussion ended amicably, Lamb « began having sex with Ware, » the filing states, anally penetrating her despite her « repeated » pleas to stop and numerous « noes. » Lamb allegedly ignored this non-consent, telling Ware to just « let it go » while he continued to rape her.
In a press release published in the columns of SFGate, Golden State takes note of these serious incriminations, but does not seem about to sanction Lamb for as much. Indeed, the criminal status of the player in this case would allow him to receive the benefit of the doubt:
Anthony is not a defendant in this recent lawsuit and, to our knowledge, has never been convicted of any wrongdoing in any court case. Before signing Anthony in September, we did the necessary with the NBA and its previous teams, as we do with all players. If any new information comes to light, we will make sure to assess it and act accordingly.
Despite the acts of which he is accused, Anthony Lamb remains only quoted in this controversial case, and not prosecuted by his ex Kendall Ware. A paradox from which the Warriors benefit, who nevertheless ensure to monitor the evolution of the file.