BeIN offers a special offer for the 2021 Africa Cup of Nations
By Carlos PIRES, the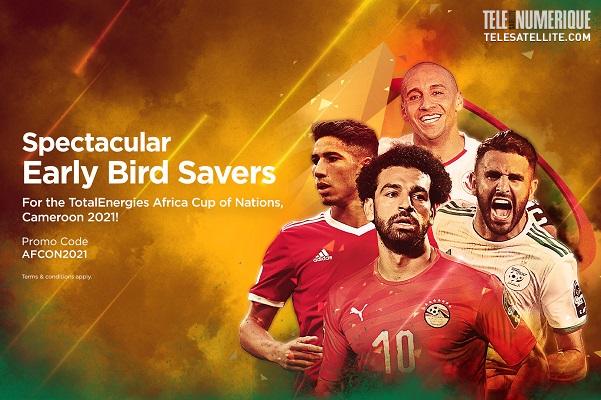 BeIN Media Group and bein Sports have launched a special « early bird » offer for the next TotalEnergies Africa Cup of Nations (AFCON) Cameroon 2021 for all current and potential subscribers across the Middle East and North Africa (MENA).
The AFCON tournament will begin exclusively on beIN Sports MAX 1 and beIN Sports MAX 2 from January 9 to February 6, 2022.
Early Birds offer a free four-month subscription to beIN's ultimate package, to watch the 2022 Qatar AFCON and FIFA World Cup, which officially kicks off on beIN in the region from November 2022. This package allows access to 92 channels.
As for subscribers, they can enjoy all the action of African football this season by saving over 15% on the CAN package – with access to watch every kick in every game.
CAN will see 24 strong national teams compete in the month-long tournament where all eyes will be on defending champion Algeria and its attempt to retain its title, or to see if Cameroon, five-time winner, will come back for their sixth.
To unlock all offers and find out more, users should use code AFCON2021. The offer is valid until December 15, 2021 and the terms and conditions apply.