Barça: a Premier League midfielder would like to land
Coveted by FC Barcelona for the succession of Sergio Busquets, the Portuguese midfielder from Wolverhampton Ruben Neves would favor a transfer to the Blaugrana in the coming months.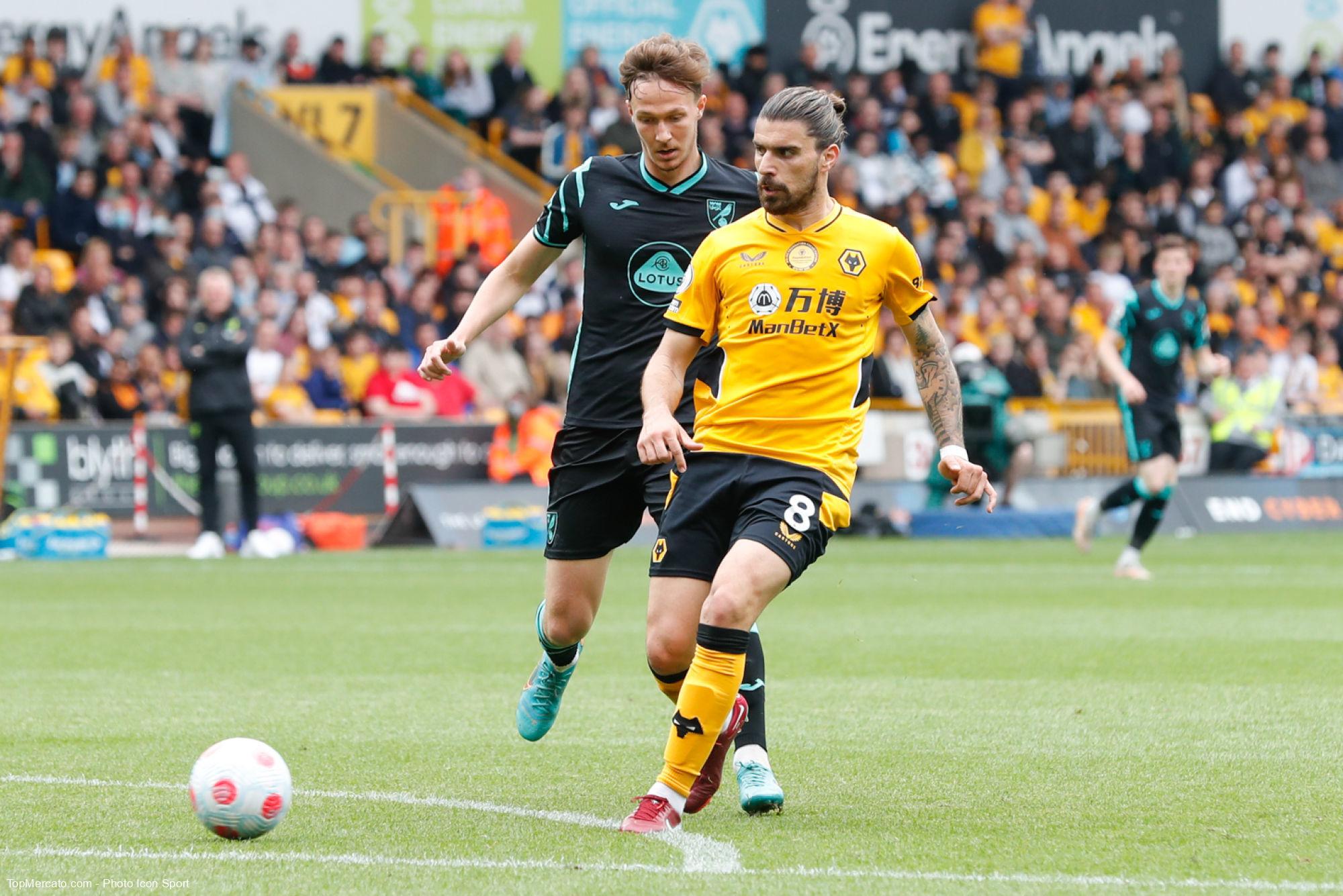 Under contract until 2024
FC Barcelona is preparing the succession of Sergio Busquets. In this perspective, the daily brand understands that the Catalan club would think in particular of Ruben Neves, the Wolverhampton midfielder. Represented by the famous agent Jorge Mendes, the 25-year-old Portuguese international would be courted by the Blaugrana for the 2023 summer transfer window. In addition to Barça, the former member of FC Porto would also attract interest from Liverpool and Manchester United. According to newspaper information Sport, the principal concerned would have a priority in mind for the rest of his career. The Lusitanian international would favor a challenge from the Camp Nou side rather than a new challenge across the Channel.
220 games with Wolverhampton
Other good news for FC Barcelona, ​​​​the cost of the transfer will probably be lowered in a few months. While Wolves have been demanding a check for 50 million euros so far, the Molineux Stadium-based club could settle for half as much for one of its major elements, under contract until June 2024. Recruited by Wolverhampton during the summer of 2017 for 17.90 million euros, Ruben Neves has since participated in 220 games in all competitions, for 25 goals. Since the start of the 2022-2023 season, the native of Santa Maria da Feira has eight appearances, including seven games and a goal in the Premier League.
In addition to the Ruben Neves file, FC Barcelona would think of two Manchester United players. Authors of a noticeable summer transfer window, will the Barcelona leaders be just as active in January? The club's economic vice-president, Eduard Romeu, left the door open. « There is room for manoeuvre, but we have made a very significant effort this summer and if there is a necessary complement, we will study. »