Barça: a legend of the club will join the MLS
While Inter Miami still dreams of enlisting Lionel Messi in 2023, the American franchise has already completed the transfer of Sergio Busquets.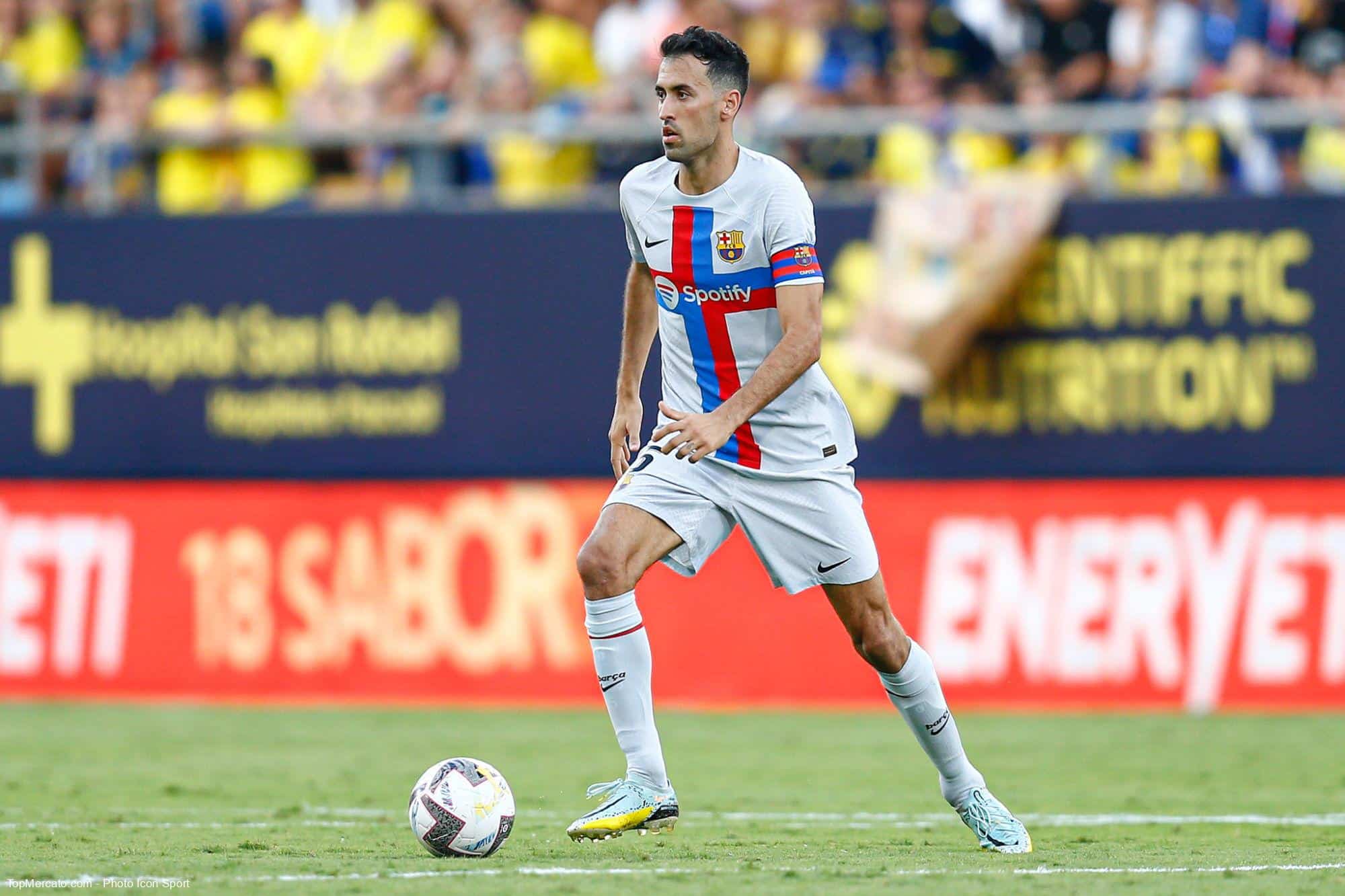 Currently in Qatar to compete in the 2022 World Cup with the Spanish selection, the FC Barcelona midfielder has already said yes to the Major League Soccer club according to information from the Padlock Cope. Under contract until next June with the Catalan club, Sergio Busquets will probably not be extended by his management. Trained at La Masia, the midfielder is clearly coming to the end of the cycle even if Xavi continues to trust him regularly in the rotation. The rise of players like Gavi and Pedri visibly encourages him to leave the youth in power as others had done with him at the start of his career.
A first shot to attract Messi?
According to information from Times, this transfer would be part of a global strategy which would aim to attract a certain Lionel Messi. The British newspaper assures that a signing of the Parisian playmaker could take place after the World Cup in Qatar, but the affair seems far from being closed according to RMC Sports. The French media has indeed inquired with the entourage of the sevenfold Ballon d'Or to find out what credit to give to this rumor. The Messi clan denies any discussion and therefore any agreement with Inter Miami. One thing is certain, the champions of France want to keep their star, whose start to the season has been more than convincing.
Suarez's lethal weapon?
To definitively convince the Argentine star to join MLS next summer, the management of Inter Miami would also try to convince Luis Suarez. Returning this summer to Uruguay at the National in Montevideo to prepare for the World Cup with La Celeste, the former FC Barcelona striker will offer himself a new challenge after the competition and the Florida club is visibly holding the rope to welcome him. This signature would necessarily be a strong argument to attract Messi. The two men have indeed remained very close and regularly spend their holidays together with their respective families.