Ball-Trap, a sport that hits the mark in the South region
A discipline with nearly 25,000 members in France, Ball-Trap can rely on an interesting dynamic in the southern region.
"Ball-Trap is a very healthy sport. It requires a lot of concentration, application, it's a discipline that allows you to keep excellent reflexes. » President of the South Regional Ball-Trap Committee, Eric Martel is obviously full of praise when discussing the attractions of his discipline. A sport which, for many years, has gradually found its place in the regional territory. "At the moment we have 2037 licenses validated for 2022. Last year we had 2505 licensees, so I think we will exceed this figure by the end of the year"rejoices Eric Martel. "Each year, we have between 50 and 100 more licensees. »
A dynamic which has however been hampered, like many other sports, by the Covid-19. "The period of health crisis was a huge blow for the regional dynamics of our discipline", confirms the president of the Regional Committee. "You should know that we only have associative clubs. Some were therefore forced to close their doors. From now on, we are committed to fully resuming. National competitions were canceled last year, but on our side, we were able to set up regional competitions. These are essential meetings to restore a positive dynamic. »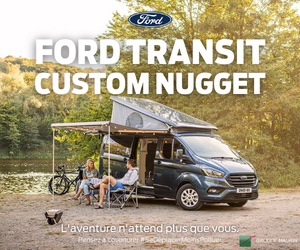 Shooting schools developed in the region
Finding a positive dynamic also means allowing clubs to be able to welcome members again. « It is necessary to help the clubs, especially financially »says Eric Martel. "We have departments where we have clubs left, but where the facilities have been closed. For example, the Cabannes club, which represented around 300 licensees, saw its facility closed. Now the club is looking for another place to practice. But when it comes to facilities, there are more closings than openings right now. »
Despite everything, Eric Martel wants to be confident. The South Regional Committee of Ball-Trap tries in particular to seek new practitioners among young people. « From the age of 12, it is possible to practice the discipline »explains the president. "We are in particular in partnership with the French Federation of Ball-Trap to create and establish shooting schools in the regional territory. We also set up discovery days, a lot of clubs also do it when municipalities organize discovery days around sport. » Attracting young practitioners, revitalizing clubs and developing places to practice: the ingredients necessary for the success of Ball-Trap in the South region.
For more information on Ball-Trap in the South region, go to www.balltrapregionsud.fr