Back to the future with the Mitsubishi HSR-II (1989)
Mitsubishi is no more than the shadow of the manufacturer it once was. Although that only becomes really clear when you delve into the archives and discover progressive concept cars like this HSR-II. HSR stands for Highly Sophisticated Research and brings together six different research vehicles that the Japanese manufacturer developed between 1987 and 1997, a period of technological boom. So these are not concept cars that just want to look good, but driving study models.
We believe that the Mitsubishi HSR-II, presented at the Tokyo Motor Show in 1989, is the most interesting concept car in the series, if only because the Japanese manufacturer directly links this development prototype to the HSX concept, the sports car that will eventually be produced as the Mitsubishi 3000GT VR4 (or GTO in Japan). And like the Dodge Stealth, but that's another story.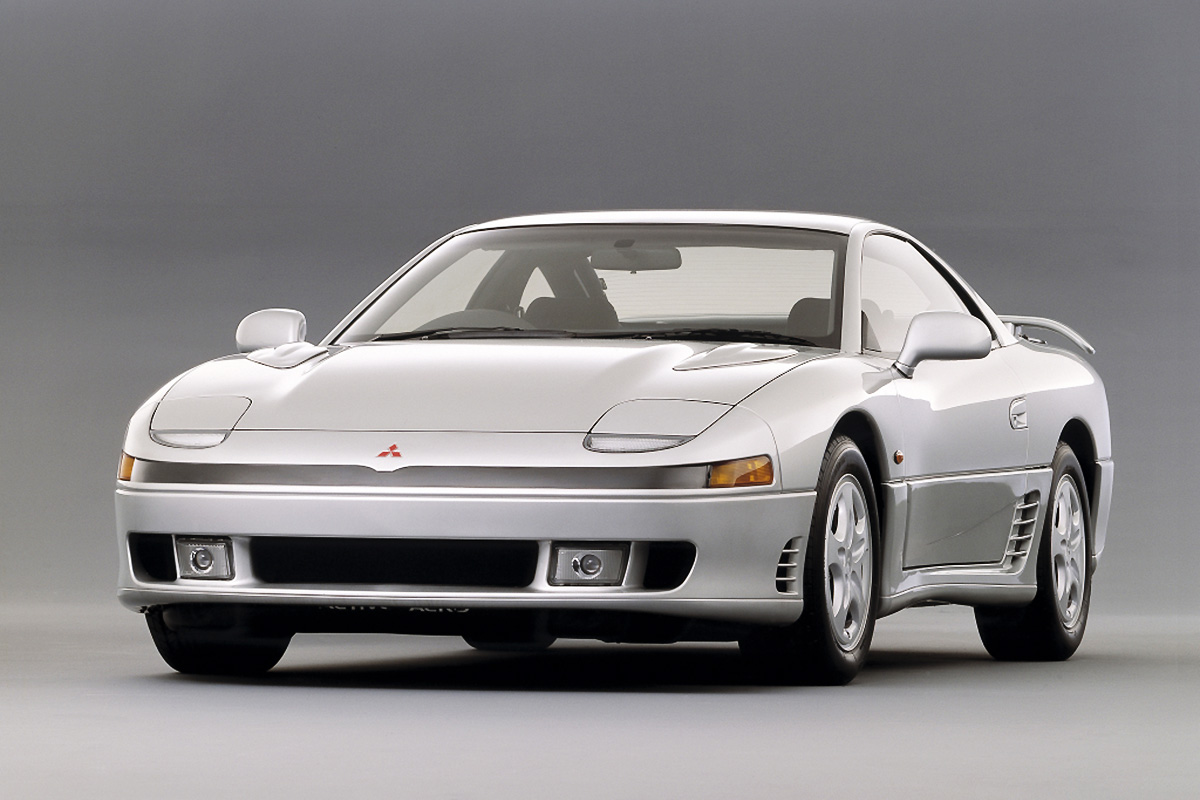 Speed ​​demon
The 1987 Mitsubishi HSR-I provided an excellent basis for further experiences. Under its streamlined body, the sports car hid a host of smart technologies, controlled by a central computer module. Not only were the suspension, throttle and steering adaptive, but the brakes and even the seat position could be adjusted automatically depending on driving conditions. Driven by a 2-liter turbo engine of 300 hp, the Mitsubishi HSR-1 reached a top speed of 350 km / h.
While the HSR-1 was primarily intended to get from point A to point B as quickly as possible, its successor wanted to make the trip more enjoyable. The four-cylinder was replaced by a twin-turbo V6 with a displacement of 3 liters and a maximum power of 365 hp, but it was its body, with active aerodynamics, that enabled the Mitsubishi HSR-II to stand out.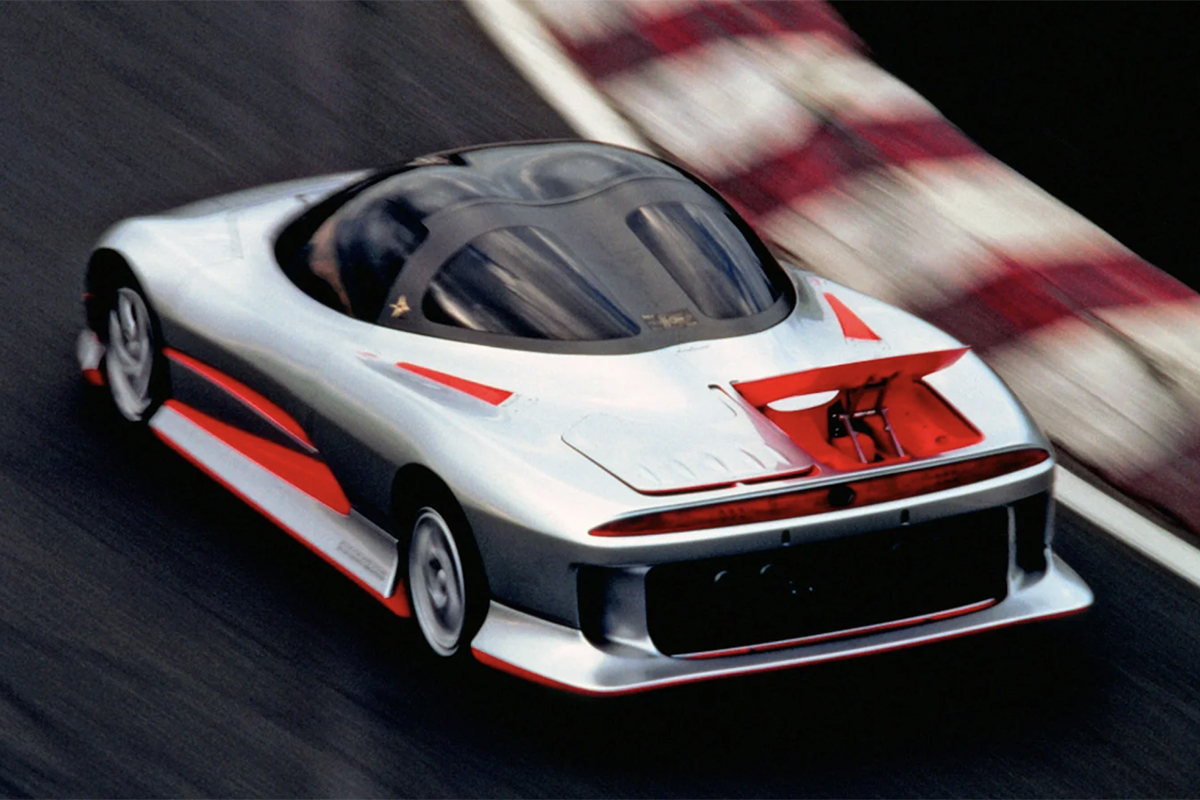 K2000
Under normal conditions, the Japanese concept car displayed an air resistance coefficient of 0.20, but in « downforce » mode, various components active – like the Peugeot cars from the Taxi film franchise, or like the Super Persuit mode from KITT (K2000) – protruding from the body to generate additional downforce. On the stern of the Mitsubishi HSR-II there were also two active shutters that helped the car turn, a system that is found on the Pagani Huyara today.
In addition to Active Aero Control, the Mitsubishi HSR-II also had four-wheel drive and four-wheel steering. It also had adaptive cruise control, which automatically controls the distance to the car in front. There was even a fully autonomous parking system that automatically maneuvered this sports car through the tightest garages. All of these systems were controlled by a central computer that Mitsubishi called the OSC-II.