Back to the future with the 2001 Toyota RSC
Fanatical gamers may be familiar with the Toyota RSC. This 2001 concept car appears digitally in the popular racing game Gran Turismo. The rugged crossover coupe was designed by Toyota's California design center and it shows.
The RSC was presented at the Chicago Auto Show in 2001. Its name stands for Rugged Sport Coupé, and we can say that this name suits it like a glove: it is a 2+2 coupé which has been raised a little to to be able to evolve on rougher surfaces.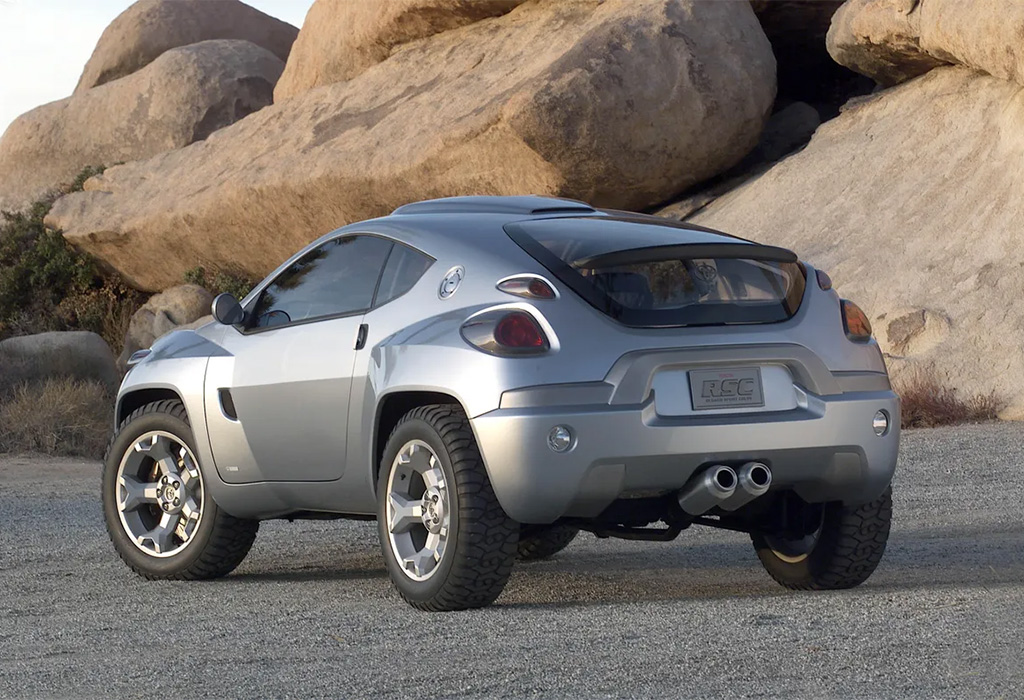 >> Read also – Back to the Future – A to Z Overview
Tribute to the rally
The RSC was a tribute to the Japanese manufacturer's many successes in the World Rally Championship. It was based on the RAV4 of the time and therefore had four-wheel drive. However, it differed from the production model with its flared wheel arches which, together with the angry-looking headlights and the vents on the hood and roof, gave it a particularly assertive look for a Toyota.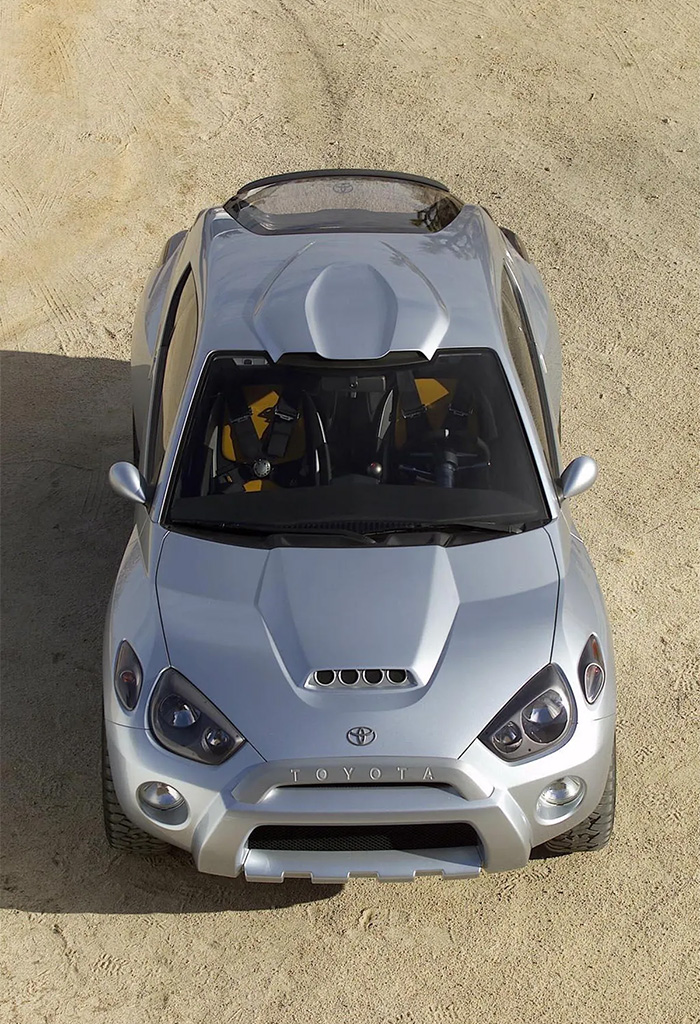 The sloping tailgate is characterized by a two-piece rear window, while the domed rear lights and the central twin exhaust give the whole a strong dose of robustness. To provide the necessary ground clearance, the RSC sat on specific 19-inch wheels. The intention was to give the RSC an « assembled or constructed rather than organic look ». With this concept car, Toyota wanted to attract young buyers.
The interior was to reflect the functional simplicity of a race car, with a dashboard that looks like it was hand-assembled in a race shop rather than on an assembly line. The high-mounted sequential gearbox lever is obviously inspired by that of a racing car, while the backs of the bucket seats are made of carbon fiber to save weight. However, the RSC was also equipped with a navigation system, which could be operated by the large rotary knob in the center console.