Back to the Future 1980 Ford Mustang RSX
With the launch of the seventh generation of the Ford Mustang, which continues the momentum of the previous one, we return to the history of the pony car. The Mustang has not always been a blockbuster as it was in its infancy and for the last generations since the revival of 2005. Indeed, with the oil crisis of the 1970s, the model was lost for a while , because using a gas-guzzling V8 was out of the question. It was not until the mid-1990s that the formula for success was rediscovered with the fourth generation.
>> Read also – Back to the future – A to Z model overview
Rally Sport eXperimental
Not that Ford hasn't tried to revive the Mustang. The proof with this 1980 Mustang RSX, a concept car that combined a futuristic design (for the 1980s…) with the idea of ​​rallying with the Mustang (the name means Rallye Sport eXperimental) and giving the model a more European look. Design house Ghia, which was owned by Ford, was in charge of styling. The RSX was based on the « foxbody » model that featured a 6-inch (15 cm) shorter wheelbase than the production model and received an even more geometric design, the most striking element being the « glass » doors. « .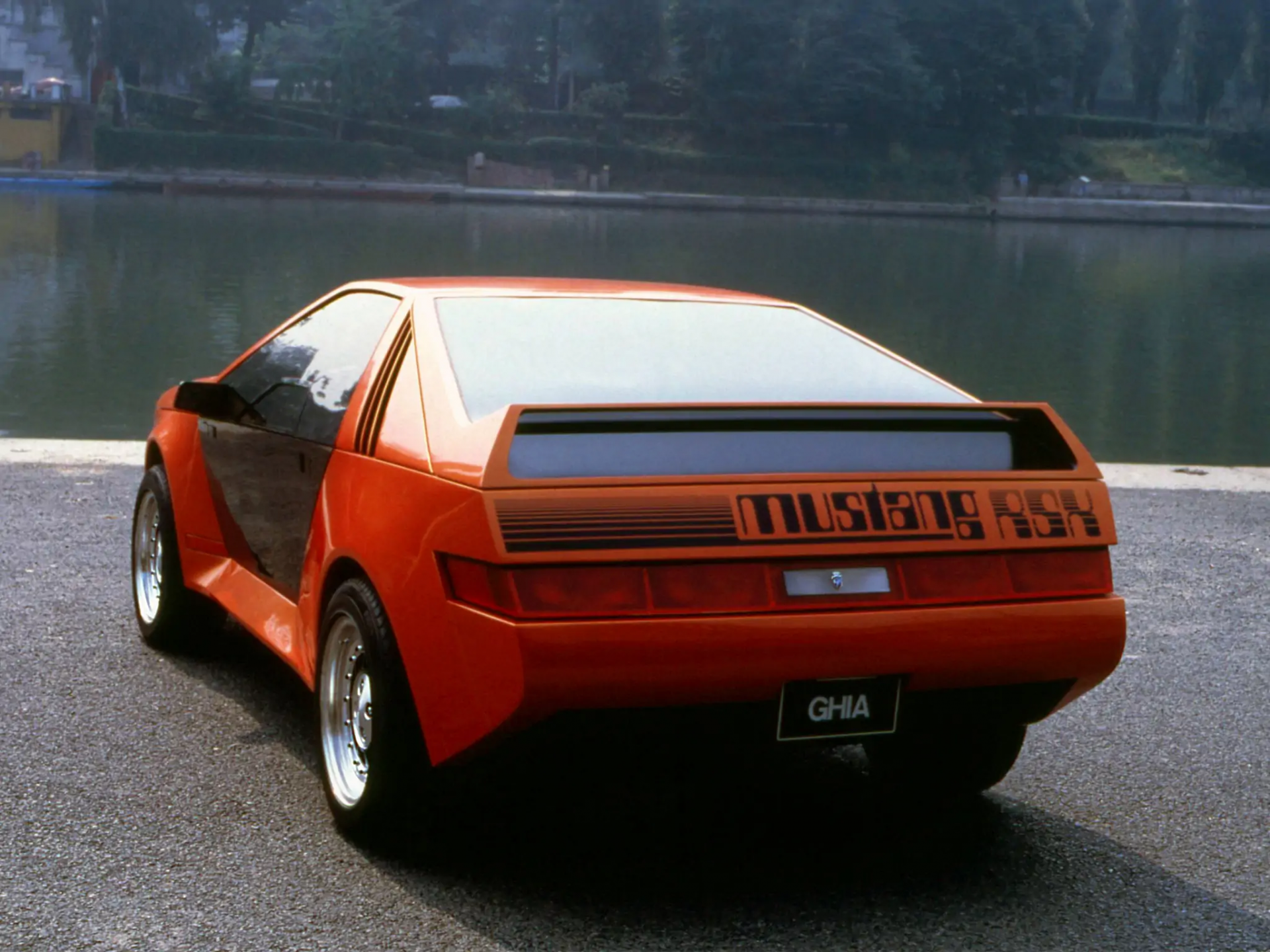 As well as the shorter wheelbase, the bodywork was also slightly raised – it was intended for rallying, after all – and the RSX's tracks were also a bit wider than those of the regular Mustang. The 16-inch wheels shod in Pirelli tires also add a sporty touch. But despite its rally ambitions, the interior was more luxurious than spartan. Thick leather seats (two instead of four, due to the shorter wheelbase), a leather-wrapped steering wheel and endless carpeting. Dare we say that the finish was as « neat » as an ordinary Mustang of the time? However, the rally orientation was reflected by the placement of the gear lever within easy reach and close to the steering wheel.
With a 4 cylinder…
The engine offered for the Mustang RSX immediately reminds us of why the Mustang was so much less exciting in the 1980s, when that aspect is so much more familiar today: a turbocharged 2.3-liter four-cylinder, paired to a … four-speed manual transmission. However, this Mustang RSX will stick to a career of show car and will never have to tread the roads on a daily basis.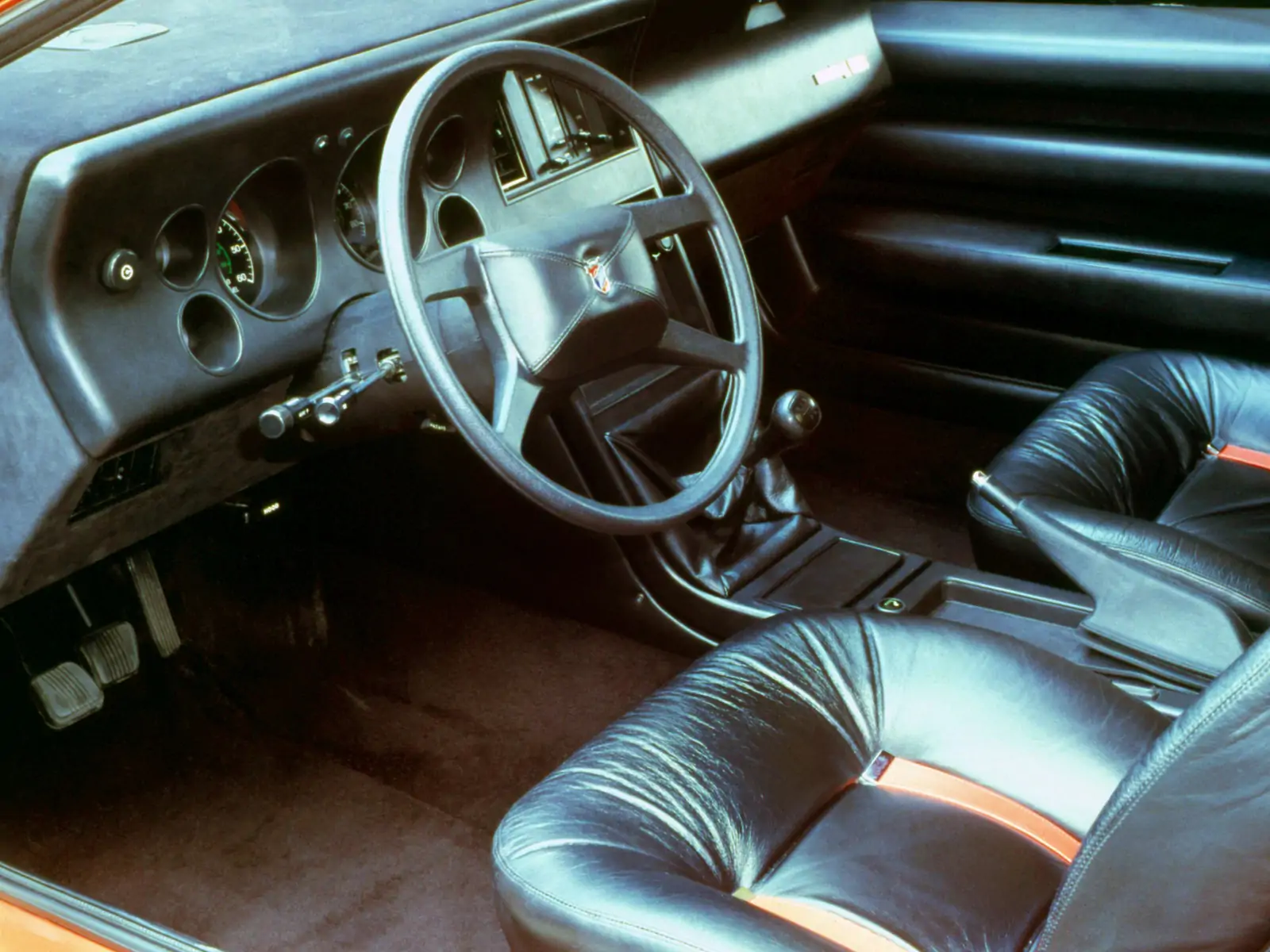 The Ford Mustang RSX, typical of the 1980s style, was not acclaimed and was reviled, even forgotten, by enthusiasts for a long time, but now that a misstep is no longer appropriate and neon colors vivid are back in fashion, we think the time has come for a return of the concept car. Perhaps in the form of a restomod, as Hyundai did recently with the Pony and Grandeur?