Back in Ligue 1, AC Ajaccio relies on its defense and its state of mind
The Ajaccien club finds the elite eight years after having left it. The third accession for coach Olivier Pantaloni, already in the game as an assistant in 2002 and on the bench in 2011.
« Football has evolved a lot since this period, the takeover of certain clubs by foreign investors has raised the level of Ligue 1. It is much higher than in 2011 », underlines the coach of the Rouge et Blanc.
A much more delicate task than it was at the time awaits the Ajacciens this season, moreover with four relegations next June.
However, the staff worked calmly, without madness in terms of recruitment. The Corsican club wants to rely, at first, on the two axes which made its strength last season: its defense (only 19 goals conceded, record in L2) and its state of mind.
« Difficult but not insurmountable »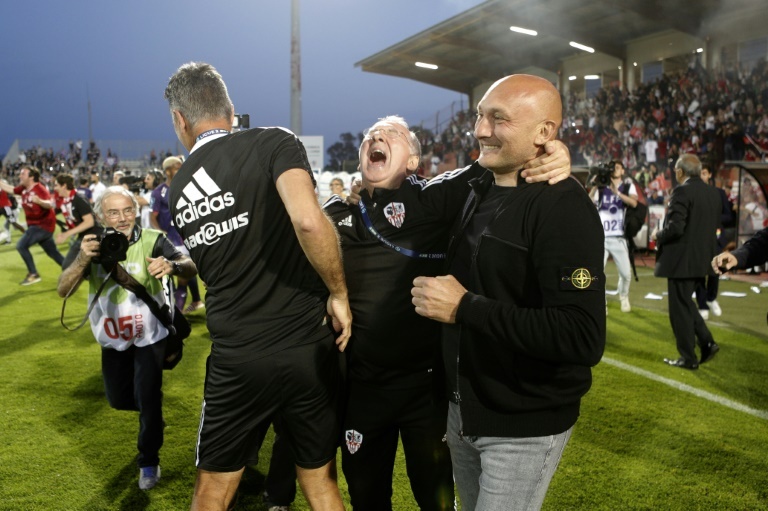 Three new faces will come to expand the group as Thomas Mangani, (35 years old, nearly 400 pro matches). « I'm here to bring my experience and help maintain it. We can do it, » said the Monaco-trained player who made his debut in Ajaccio in 2007, aged 20.
Alongside the ex-Angevin, Romain Hamouma, 35, will also bring his experience with ten consecutive seasons with the Greens and more than 400 pro matches. He declined the offer of the Greens to try the adventure with the ACA.
« I wanted to move on after three difficult years with ASSE. But I did not come for early retirement! I intend to contribute to the Ajaccio project », he promised.
Finally, Michael Alphonse, an experienced defender who passed through Dijon in particular, reinforces this sector, especially after the departure of Gédéon Kalulu. « We made the choice of experience, we had no right to be wrong. These are players who have the state of mind that we are looking for. They quickly adapted to the group », underlined Pantaloni .
Behind these experienced players, the ACA also relies on youth. A bet with the Swiss Kevin Spadanuda, 25 years oldbut above all a very efficient training center that gives results (the U19 quarter-finalists of the Gambardella Cup and the U17 finalists of the French championship).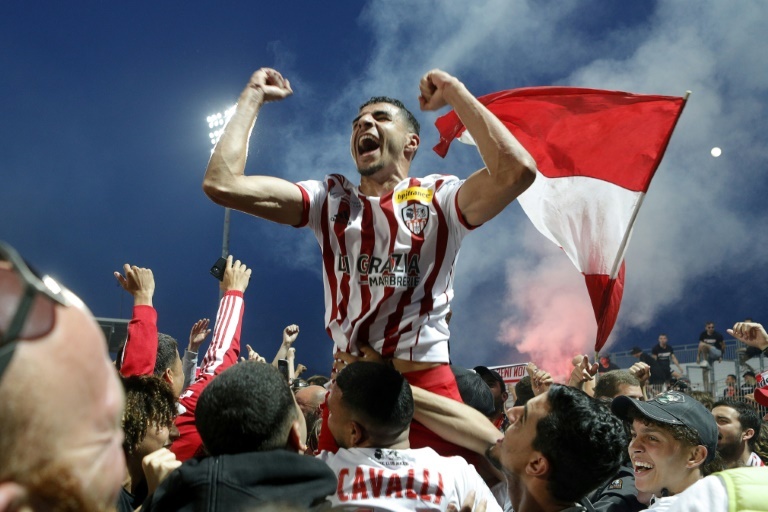 As proof, Yanis Cimignani (22 years old), Mounaïm El Idrissy (23 years old), Ismaël Diallo (25 years old), Vincent Marchetti (25 years old), Jean Botué (19 years old) or the promising Tairyk Arconte (18 years old), all pros , are derived from it.
Two other promising youngsters, goalkeeper Sacha Contena and midfielder Paolo Lebas, prepare with the pros.
It is on this osmosis combining youth and experience that the ACA intends to take up the challenge of maintaining it. « We will have to put four teams behind us, stresses the coach, a difficult but not insurmountable task. Everyone condemns us, it takes all the pressure off us. »