Atlético flop could join the Premier League — Foot11.com
Matheus Cunha was certainly expecting something different this season. Considered, before the pre-season, as the 3rd striker in the hierarchy at Atlético de Madrid, the Brazilian international has gradually lost this place of choice. Initially replacing Antoine Griezmann and Joao Felix, he then moved behind Alvaro Morata and Angel Correa. A choice of Diego Simeone which will have cost a place in the list of Brazil for the 2022 World Cup to Matheus Cunha. And which should also cost him his place in the workforce…
Matheus Cunha towards a start this winter
So, as announced by brand, the future of Matheus Cunha should not be written within Atlético de Madrid in the coming months. Indeed, the Brazilian international would greatly consider leaving in January, in order to find playing time and impact within a team.
According to the Spanish press, the Premier League could therefore be the preferred destination in this case. The economic power of English clubs would be a determining factor in this case, and Matheus Cunha would already have some leads in this championship. The Bundesliga should also be watched, given the player's experience in this championship, after his spells at RB Leipzig and Hertha Berlin.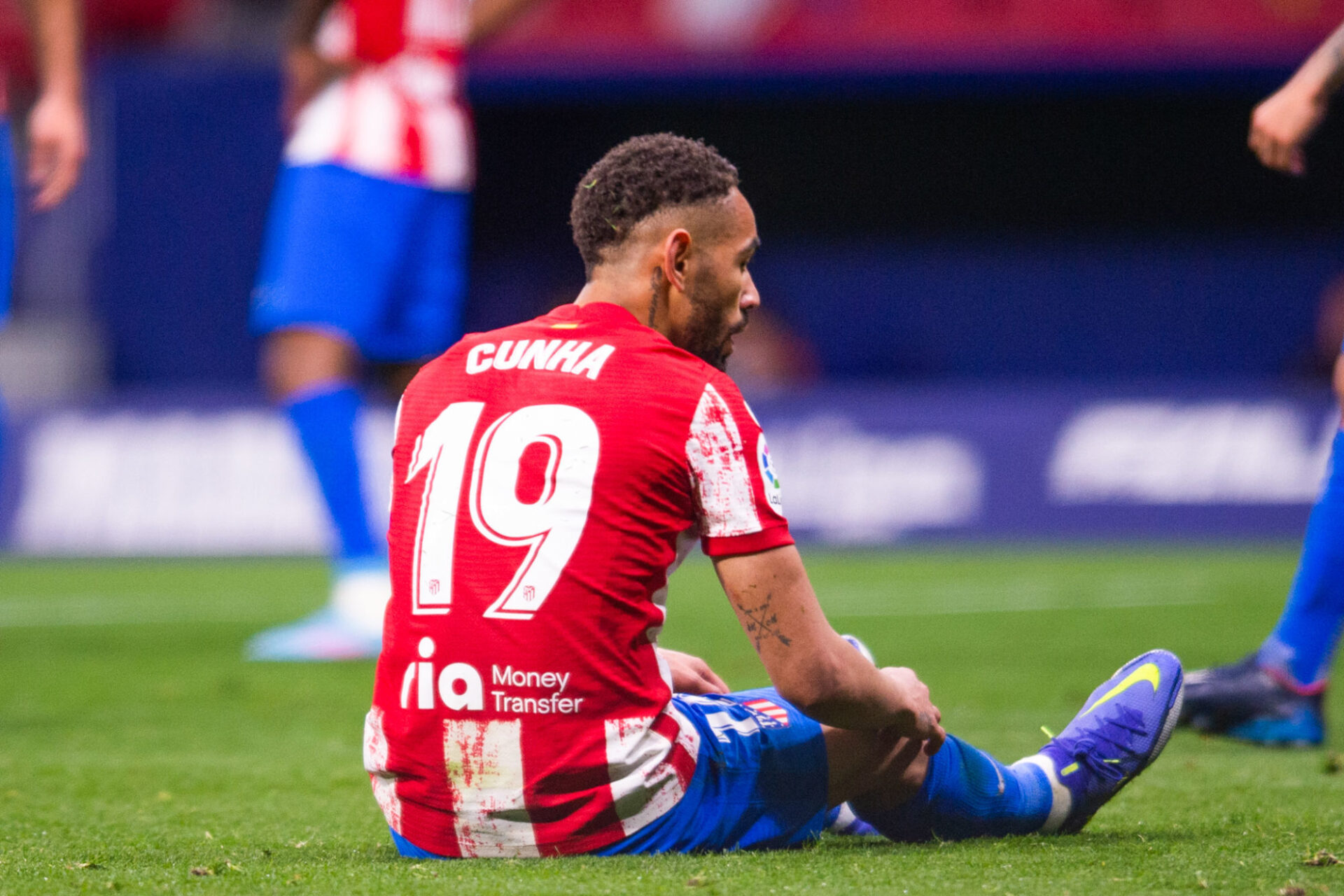 No goals this season
This season, Matheus Cunha is suffering at Atlético de Madrid. Indeed, the Brazilian international pays for his lack of playing time, but also for his poor performances. Aligned 5 times in the Champions League, the striker has not scored a goal. Same observation in La Liga, where he has taken part in 11 games since the start of the season. His only 2 assists will have been in the league. Damning statistics for an attacking player, who has been described by the Spanish press as « too individualistic » in recent weeks. A behavior that would obviously not please Diego Simeone, who places the team and the collective above all.
A departure from Matheus Cunha therefore seems inevitable. It remains to be seen, now, what will be its final destination…