Aron Baynes to relaunch in Australia?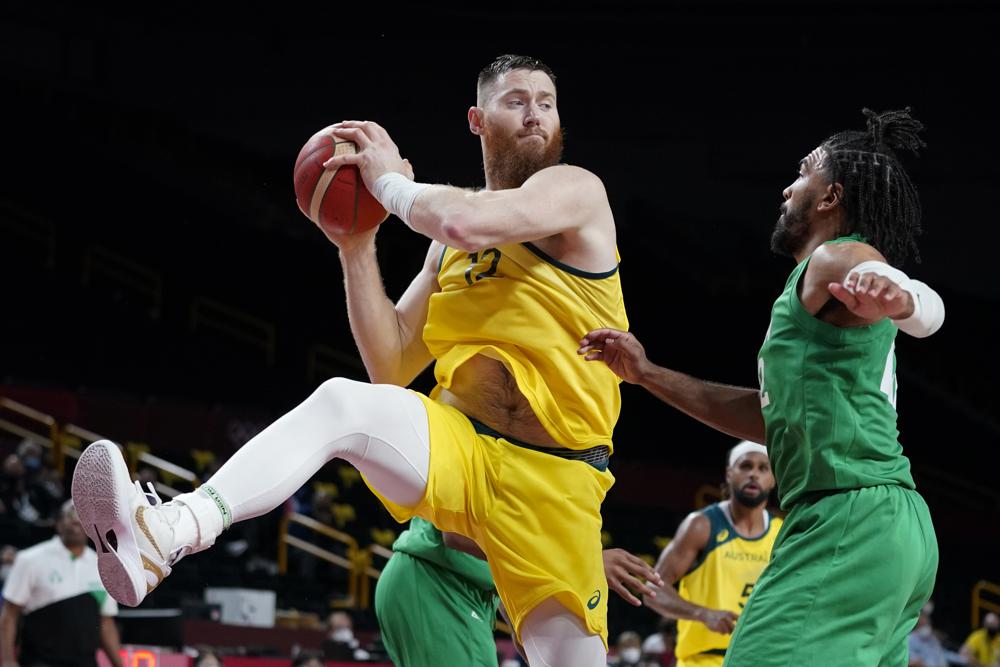 On July 28, 2021, Aron Baynes was found bleeding and unconscious in Australia's locker room at the Olympics. The former Celtics and Raptors center slipped on the wet floor, snagging his arm on two hooks used to carry towels, then hitting his head on the ground. Lying on a stretcher, he comes to his senses and asks to go to the toilet. As he gets up, he collapses to the ground. He can no longer walk.
A burlesque accident which almost had tragic consequences, because Aron Baynes had to do months of rehabilitation to relearn how to walk and run, and he is now trying to pick up the thread of his career.
At the beginning of July, he thus passed trials with several NBA franchises, in Las Vegas, but the 35-year-old interior obviously did not convince because nothing materialized.
According to Sportando, the Brisbane Bullets are therefore trying to convince him to relaunch at home in Australia.
It has been known for months that the club contacted the player's agent to offer him a contract for several seasons. So far, Aron Baynes' goal has been to return to the NBA, but if no concrete offer materializes, the idea of ​​reviving at home, to prove that he has regained his best level, is inevitably attractive.
« He's trying to get a spot in the NBA. If that doesn't work out, I know there are a number of teams that want to hire him. » assured Chris Pongrass, the GM of the Sydney Kings, there is little.