Argentina on the roof of the AmeriCup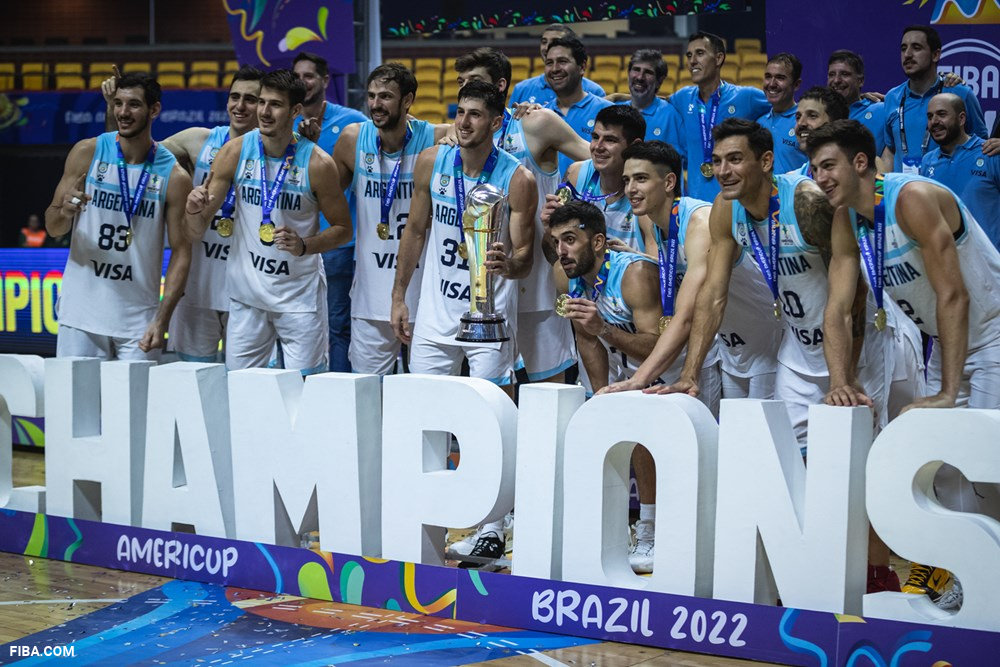 The suspense was there for the final of the AmeriCup between Brazil and Argentina. In a Geraldao Arena logically won over to the cause of the Brazilians, it was finally Argentina who managed to take the best in the last two minutes of the match.
To respond to Lucas Dias' 3-pointer from the corner to put Brazil ahead with less than two minutes remaining, Argentina responded with a brilliant inspiration from Facundo Campazzo, who sent a pass behind the back for the dunk of Marcos Delia (73-73).
It was then a lay-up snatched by Gabriel Deck (20 points, 7 rebounds), MVP of the competition, which allowed the Argentines to snatch victory and then lift the trophy.
In the match for third place, Team USA got the better of Canada, carried by the duo Gary Clark – Zylan Cheatham (18 and 16 points).
The (small) five major of the competition was elected in stride, consisting of Facundo Campazzo, Norris Cole, Yago, Dalano Banton and therefore Gabriel Deck.