Aouar and Majer tracked by La Liga leaders
Houssem Aouar, from Olympique Lyonnais, and Lovro Majer, from Stade Rennes, could leave L1 during the next transfer window, heading to the Spanish Liga, where several teams are thinking of them.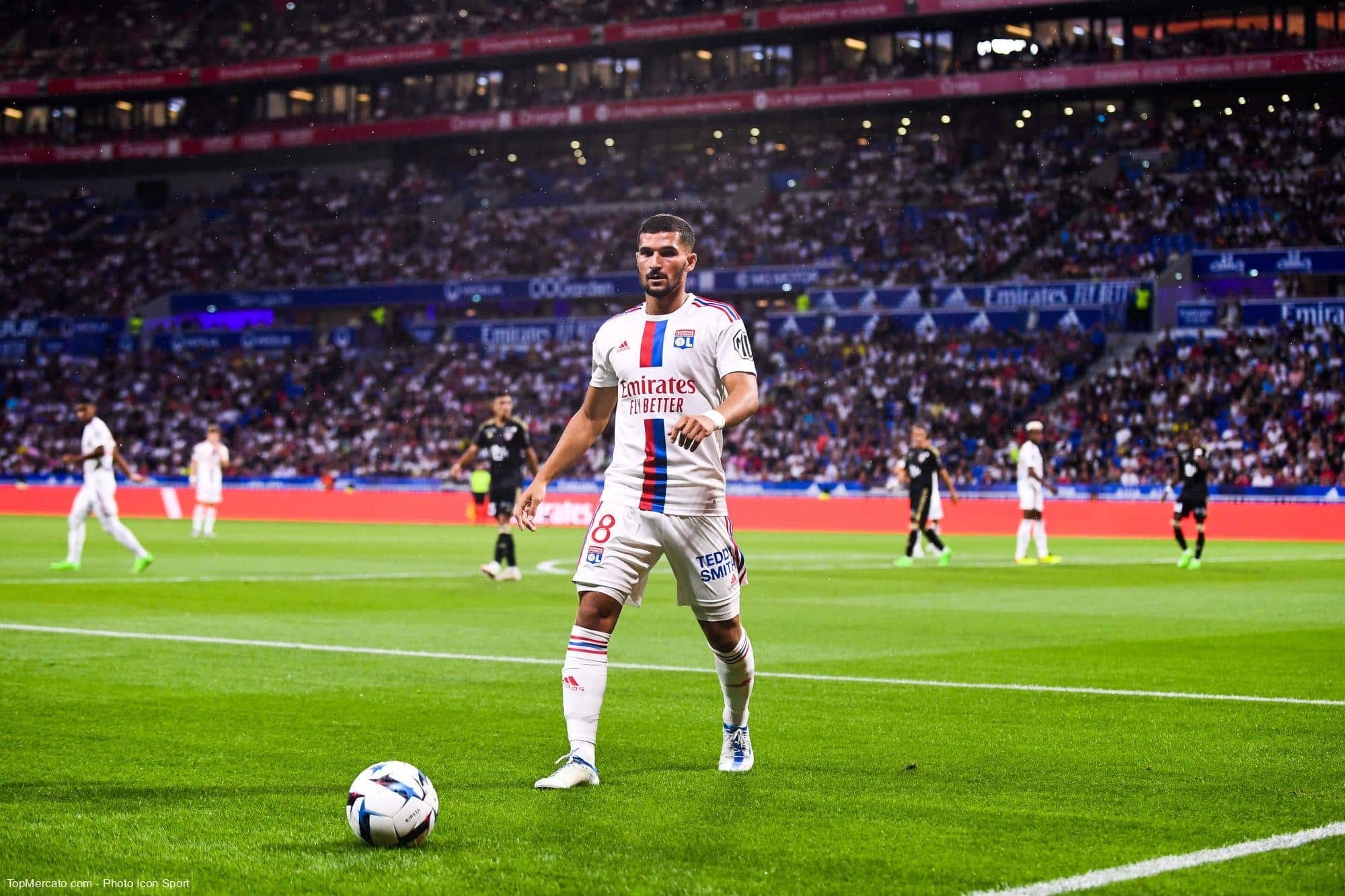 In distress on the side of OL, where the 24-year-old midfielder no longer even plays, Houssem Aouar should change his tune, after almost signing for Nottingham Forest this summer, as well as Nice and Benfica. At the end of his contract in the summer of 2023 with OL, the French international (1 selection) should not extend his contract, as Betis Sevilla hopes, according to goal. The Spanish club intends to offer a lease to Houssem Aouar at the end of the season, so that the Frenchman finds his former teammate at OL, Nabil Fekir.
This season, the Lyonnais has 30 minutes of play, in the first match of the season, against AC Ajaccio (2-1), in Ligue 1.
Atlético Madrid and FC Barcelona think of Majer
A little further north-west of France, in Brittany, the Croatian Lovro Majer is followed by two major Spanish clubs: Atlético Madrid and FC Barcelona. According to information from Foot Mercato, the two clubs will have to pay the modest sum of 60 million euros to recruit the midfielder. A significant sum, especially for FC Barcelona, ​​​​in financial difficulty for several months. But Stade Rennes has the advantage on the file, since the contract of Lovro Majer, recruited in 2021 from Dinamo Zagreb against 12 million euros, extends until 2026. Not in a hurry by a close expiry of the lease of the Croatian international with 8 selections, Rennes can wait for the bidding to rise between the two formations, or more, if Lovro Majer has a good season and stands out at the World Cup, which he should play with his national team.
For two games, in L1, the 24-year-old has been a substitute in Bruno Genesio's team.