Angers SCO and its leaders combine crises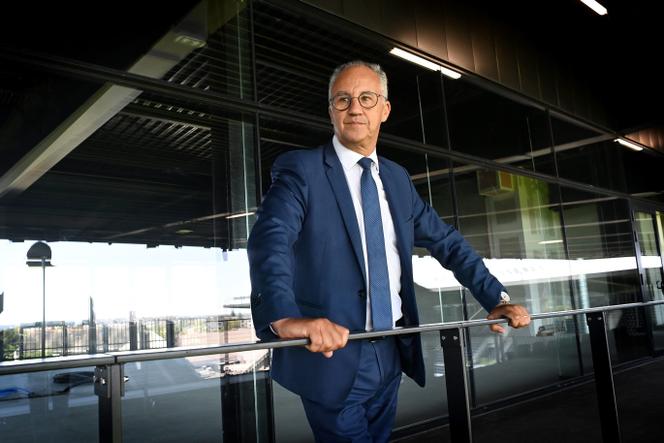 Alarming results on the pitch, deleterious atmosphere outside… Angers is 20e and last in the classification of the French Ligue 1 championship before the 13e day, during which the Sporting Club de l'Ouest (SCO) will travel to Monaco on Sunday 30 October. Faced with the criticism that falls on the club, its president has chosen the opposite. At the beginning of October, Saïd Chabane recruited Mohamed Sifaoui as director of communications for the SCO. A choice that stands out, the one that now presents itself as « writer » and « former journalist » being until then best known for his work on radical Islam and his virulent tweets.
This nomination did not take long to make sparks. The person concerned immediately warned journalists "who sometimes allow themselves to be drawn into underhanded maneuvers aimed at destabilizing the club […] and allow themselves to be exploited out of complacency or naivety", promising to sue them if necessary. He immediately attracted the wrath of his former « colleagues ».
The communication of a club – like that of any institution – must not accept either rumors or campaigns of… https://t.co/T3R7aPdxZv
In a press release, the National Union of Journalists (SNJ) underlined this « funny conception of the work of a journalist and the freedom of the press ». On his side, the Union of sports journalists in France blamed the polemicist, who « claims the right to distinguish between good and bad journalists according to their writings on his club ». And to add: "If he really thinks so, Mr. Sifaoui has done well to change jobs. »
Indictment
Now installed at the Baumette training center, the latter does not budge. "Do you know what happened? he asks bravely. All the real journalists called me, but not those who are in a propagandist logic. Because some of them behave badly with this club, believe themselves at home, consider that everything is due to them. There is no longer any respect for the institution. »
» It's awesome ! I have always built myself in adversity. It never scared me" Mohamed Sifaoui
In the glazed office which overlooks the field of the training center, Saïd Chabane confirms the words of his new « dicom »met a few months ago at a mutual friend's house. « I said to myself: 'Why are you always looking for people who are in the football world?' I am not the first to do this. We do not ask him to know how to play football or to know the different patterns of play. We left too many things on the street which created faults internally and externally. » Invited to clarify his thoughts, Mr. Chabane does not need to be asked: "Our role is to provide the information we deem useful. Afterwards, if what interests some people is to say what's shitty about selling paper, that's their problem, not ours. » Sitting a few meters away on a sofa, Mohamed Sifaoui boasts: » It's awesome ! I have always built myself in adversity. It never scared me. »
You have 58.84% of this article left to read. The following is for subscribers only.