American media mourn Rick Bonnell, historic Hornets columnist | NBA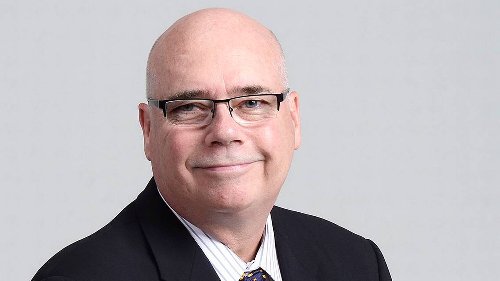 There was Sekou Smith, who died at the age of 48 following complications related to Covid-19 on January 27. It is today Rick Bonnell, another well-known member of the media microcosm of the Great League who died, at the age of 63, of natural death according to the first reports.
Beatwriter of the Hornets since their NBA debut in 1988, Bonnell was a widely respected journalist in the business, a living encyclopedia of the North Carolina franchise after a 33-year career with the Charlotte Observer.
With over 11,000 articles or news stories, Bonnell not only covered the Big Time Hornets in the 1990s but also the Bobcats, from 2004 until 2014, after which the team reverted to being the Hornets.
The Hornets Historian
The dithyrambic tributes have not failed to flourish on social networks. The American media community mourns the departure of one of its "titans".
« I worked with Rick for thirty years, I edited hundreds of his stories », reacted his colleague, Mike Persinger. "But our friendship went way beyond that. He always asked me how my children were doing, and I did the same. We talked about politics and economics in addition to basketball, but it always came back to basketball in the end. Our last text was about LaMelo Ball. «
I can't believe this. Rick Bonnell was a titan. No one knew about or cared about NBA basketball in Charlotte more than him. A great man who was passionate about his job & Syracuse hoops. He dedicated himself to this biz. I will miss his laughter & encouraging words. 2021 is rough https://t.co/oikV6JxWIT

– Michael Lee (@MrMichaelLee) June 2, 2021
Longtime Charlotte Hornets beat writer Rick Bonnell found dead at his home at age 63. Native of upstate Corning, attended Syracuse, covered the Orangemen. The nicest, most generous NBA beat writer there was.
https://t.co/aWSSr4jDtB

– Marc Berman (@NYPost_Berman) June 2, 2021
It pains my heart to hear that @rick_bonnell has passed away. There was no greater historian of Hornets basketball since it's arrival to Charlotte than him. He often offered a kind word when he liked your story. One of the vets that always deserved respect. Rest In Peace Rick. https://t.co/wCHgDyDoxg

– Marc J. Spears (@MarcJSpears) June 2, 2021