Amadou Traoré signs in the United States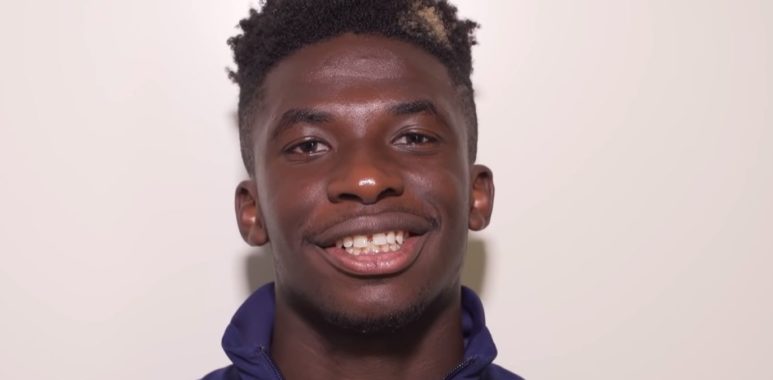 Last summer, Amadou Traore, present at the Girondins de Bordeaux since 2015, left the club at the scapular, where he finished his training. Having mainly played with the reserve last season, the one who participated in a rally with the Guinea selection, which is headed by Kaba Diawara, finally decided to reject the extension offer from FCGB, finding himself free this summer.
The right winger, who has always been associated with Dilane Bakwa in profile, age and development, probably expected to receive several proposals, but in the end he did not find the shoe that suited him. What certainly regret leaving the club because the FCGB trusted the young people, and Dilane Bakwa is precisely this most beautiful symbol of success, that of having caught an outstretched hand. Amadou Traoré did a « trial » in the Netherlands, in the club of two former Bordeaux players, Robin Maulun and David Sambissa: SC Cambuur. But the Dutch club, a week later, released a statement explaining that "The roads of SC Cambuur and Amadou Traoré separate for the moment. Both parties will consider the future".
Finally, and in the middle of the winter transfer window in Europe, the 20-year-old found a base. Indeed, he has just signed for two seasons (one year plus an optional year) with Kansas City, which plays in MLS. He began the process of obtaining a visa to allow him to join the preparation of the first team in Arizona.
In Gironde, Amadou Traoré made 20 appearances with the first team and 37 others with the reserve.
We wish him a good continuation.
#Guinea international Amadou Traoré has joined MLS side Sporting KC's Next Pro after leaving Bordeaux.

The 20y/o has signed a year deal with an option of additional year.

Two-time MLS Cup winners have begun visa process to enable him join first team pre-season camp in Arizona. pic.twitter.com/febG6bAwsw

— Oluwashina Okeleji (@oluwashina) January 12, 2023
Free after leaving Bordeaux, Amadou Traoré (2002) signed up for two years with Kansas City (MLS) #Mercato

— Loïc Tanzi (@Tanziloic) January 11, 2023