Alpine warns: « Porsche and Audi must improve F1, not disrupt it »
Porsche and Audi are about to enter Formula 1 and while Alpine is happy about it, it also has its concerns. Laurent Rossi, CEO of the French team, warns that newcomers must be treated in the same way as engine manufacturers already present in F1. He does not want the economic model to be upset.
The Volkswagen Group should soon give its sister companies Audi and Porsche the green light to enter the premier class of motor racing. It's not yet entirely clear what form the two manufacturers will take part in Formula 1, but rumors indicate that Audi wants to design its own power unit entirely, while Porsche prefers to partner with a team of existing plant to provide technical input.
Marko: « Max Verstappen's engine is fine »Read more
« We have to make sure that when they enter the arena (of Formula 1) as teams, it is clear that they are factory teams. Does it come from Porsche, Audi, Red Bull or Honda? Do they benefit from a specific treatment or not? So basically, does it make the sport better or worse?", asks Rossi in a conversation with Motorsport.com.
Porsche, for example, seems to want to join forces with Red Bull, but the Austrian team now has a Red Bull Powertrains project underway to develop its engine. Honda is closely involved in this project and the CEO of Alpine wants to know what it means if Porsche joins the project.
Alpine will remain vigilant on the subject
Still according to Laurent Rossi, « if newcomers to F1 are helped a lot, then existing engine manufacturers will feel a little disadvantaged. I imagine it's the same question for most firms here, but especially for Renault as a works team, because over the last 40 years we have literally invested billions of euros in the development of our own power units.«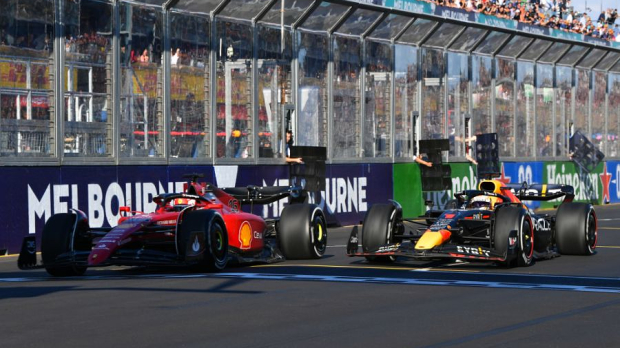 According to the Alpine CEO, it wouldn't be fair for Porsche to provide purely technical input and then take credit if it wins a championship with Red Bull. « There's no way someone's coming in and getting the lion's share just because they rolled out the red carpet. This disrupts our economic model and puts many jobs at risk", concluded Laurent Rossi.