All the program of friendly matches of African countries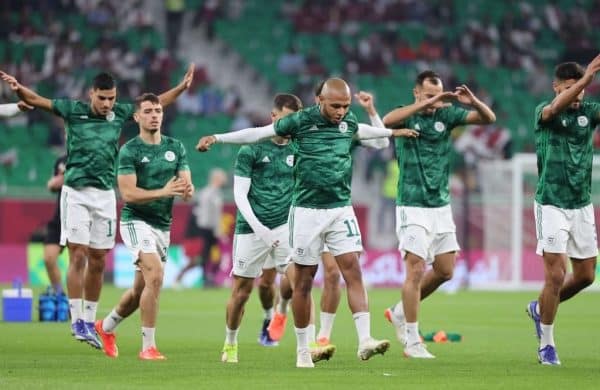 Several African countries are taking advantage of the international break in September to deliver friendly matches. Here is the whole program.
Many selections will be in the spotlight during friendly matches. While some are preparing their participation in the Qatar 2022 World Cup (November 20-December 18), others are busy for the rest of the qualifications for the next African Cup of Nations.
Program of friendly matches of African countries (French hours, GMT+2)

Wednesday, September 21
Libya 0-0 Uganda (Martyrs of February Stadium / Libya)
Thursday September 22
Tunisia 1-0 Comoros (Croissy-sur-Seine / France)
friday september 23
2:00 p.m. Mali vs Zambia (Stade du 26 mars / Mali)
2 PM Egypt vs Niger (Borg Al Arab Stadium / Cairo, Egypt)
14H DR Congo vs Burkina (Père Jègo stadium in Casablanca / Morocco)
2 p.m. Cameroon vs Uzbekistan (Goyang Stadium / South Korea)
5:30 p.m. Bahrain vs Cape Verde (Bahrain National Stadium in Manama)
7PM Rwanda vs Equatorial Guinea (Martyrs of February Stadium / Libya)
8:30 p.m. Brazil vs Ghana (Stade Océane – Havre, France)
21H Algeria vs Guinea (Oran Olympic Stadium / Algeria)
9 p.m. Morocco vs Chile (Cornellà-El Prat / Spain)
Saturday September 24:
3:00 p.m. South Africa vs Sierra Leone, (Soccer City Stadium, Johannesburg)
6 p.m. Ivory Coast vs Togo (Robert-Diochon Stadium / Rouen, France)
7 p.m. Senegal vs Bolivia (Source Stadium / Orléans, France)
7:00 PM Uganda vs Tanzania (Martyrs of February Stadium /Benghazi, Libya)
Mauritania vs Benin, in Mohammedia (Morocco)
Congo vs Madagascar, in Rabat (Morocco)
Martinique vs Guinea-Bissau, in Fort-de-France
Sunday September 25
Niger vs Liberia, in Cairo (Egypt)
Monday, September 26
2 p.m. Mali vs Zambia, (Stade du 26 mars / Mali)
Tuesday, September 27
1 p.m. South Korea vs Cameroon, in Seoul
14H Libya vs Tanzania (Martyrs of February Stadium /Benghazi, Libya)
14H DR Congo vs Sierra Leone, in Morocco
2 p.m. Egypt vs Liberia, in Cairo
3 p.m. South Africa vs Botswana, in Johannesburg
8 p.m. Guinea vs Ivory Coast, in Amiens (France)
8:30 p.m. Brazil vs Tunisia, in Paris (France)
9 p.m. Algeria vs Nigeria, in Oran
9 p.m. Morocco vs Paraguay, in Seville (Spain)
22H Ghana vs Nicaragua, in Lorca (Spain)
Senegal vs Iran, in Vienna (Austria)
Comoros vs Burkina Faso, in Rabat (Morocco)
Mauritania vs Congo, in Mohammedia (Morocco)
Benin vs Madagascar, in Morocco
Togo vs Equatorial Guinea, in Casablanca (Morocco)