Acura presents the ARX-06, its LMDh for 2023
In accordance with the "competition-customer" philosophy dear to IMSA, Acura will field its new weapon next season through two partner teams who have already been using the ARX-05 for several seasons in DPi. The ARX-06 being an LMDh, it is therefore based on one of the 4 chassis homologated by the IMSA and the FIA ​​and the Japanese manufacturer is logically continuing its collaboration with the French supplier Oreca. Engaged in the new GTP queen category, the Acura ARX-06 will therefore be powered by a V6 turbo hybrid and will make its competition debut at the 24 Hours of Daytona 2023, next January.
NSX-inspired
As a reminder, LMDhs are prototypes based on a Dallara, Ligier, Multimatic or Oreca chassis, fitted with a hybrid powertrain comprising a standardized electrical part common to all LMDhs and a combustion engine designed and supplied by the manufacturer for a maximum combined power of 500 kW or 680 hp. Unlike the LMHs, which are also eligible for Hypercar in the World Endurance Championship and at Le Mans, the LMDhs must be rear-wheel drive and cannot have all-wheel drive.
While the chassis may be common to several LMDhs, the internal combustion engine is specific to each model, as is the look, which should recall the manufacturer's production models. In the case of the ARX-06, Acura took inspiration from the existing ARX-05 DPi but also from the NSX Standard S-type. We therefore find a bodywork with a design made of taut lines, cut with a sickle and underlined by a light signature typical of the brand, both at the front and at the rear. The model is directly identifiable as an Acura (Honda's luxury brand sold in the United States, editor's note).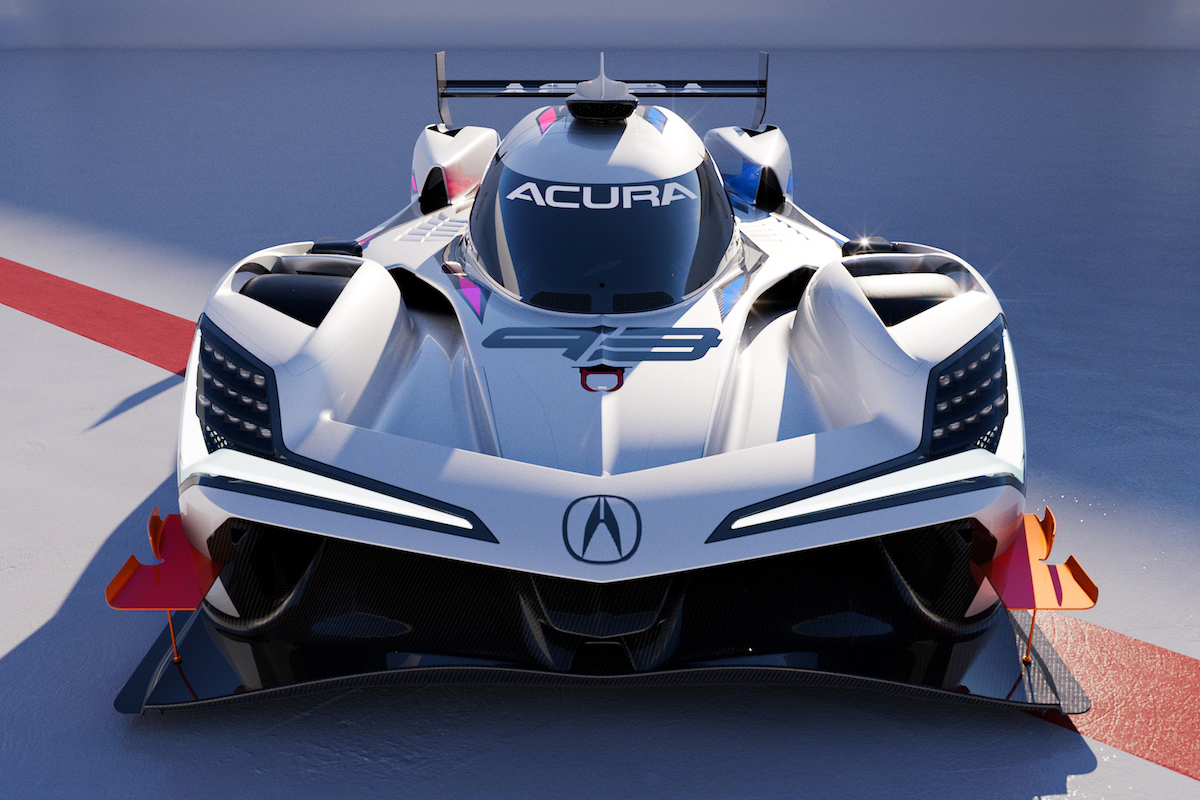 V6 twin-turbo hybrid
Under the hood of the ARX-06, there is therefore a hybrid biturbo V6 with a displacement of 2.4 l developed by HPD – Honda Performance Development – ​​associated with a Bosch electric motor, a Williams Advanced Engineering battery and a gearbox. 6-speed sequential X-Trac gear. These three elements being standardized and common to all LMDhs, they are therefore also found on the BMW M Hybrid V8 and the Cadillac GTP Dallara chassis or on the Porsche 963 LMDh with Multimatic chassis.
america first
Like BMW, Acura will prioritize the IMSA championship in 2023 with two cars fielded by its two current partner teams: Wayne Taylor Racing and Meyer Shank Racing. The objective will be to continue the momentum of 2022 which saw the two ARX-05s achieve a double at the 24 Hours of Daytona, an event which will also mark the competition debut of the ARX-06 in January 2023. Involvement in the WEC (under the name Honda?) is not on the agenda, but a participation in the 24 Hours of Le Mans, by invitation, is on the other hand in the plans.