A US site drops the 10 best current leaders, outraged fans!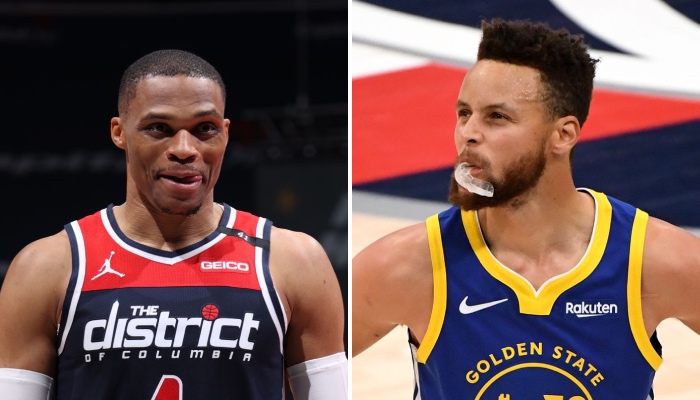 Stephen Gosling / Will Newton
During this offseason period, the US media always like to leave the rankings, sometimes controversial. This is the case here with a top 10 of the best current leaders, and as much to say that the reactions are numerous.
While the NBA will not resume for a few weeks, with the start of training camp, fans are trying to be patient as best they can. The season will soon be able to start, so the US media know how to fill the void: establish some controversial rankings. This is the case with The Athletic recently, which has caught the wrath of Knicks fans.
A few days ago, HoopsHype took the plunge by trying to rank the top 10 leaders in the league. Steph Curry is at the top, while Luka Doncic is absent. Russell Westbrook is also severely snubbed, which won't appeal to Lakers fans.
https://t.co/2EtjT5GLsG's top 10 PGs in the NBA for the 2021-22 season:

1) Stephen Curry
2) Damian Lillard
3) Kyrie Irving
4) Trae Young
5) Chris Paul
6) Ja Morant
7) Jrue Holiday
8) De'Aaron Fox
9) Ben Simmons
10) Russell Westbrook

– NBA Central (@TheNBACentral) August 22, 2021
The top 3 is very heavy here, with a lot of good people. Can Chris Paul grab a place given his importance? Without a doubt. Where some are unhappy is Westbrook's ranking. To say, the leader is squarely behind Ben Simmons, who had a very bad season. Suffice to say that the critics are raining on this point.
Russell averaged a triple double the last 4 out of 5 years. Why do nerds think that is EASY? Wtf.

– Raveon Hoston (@SuperStarRayy) August 22, 2021
Russell has averaged a triple double in the last 4 of the last 5 years. Why do these guys think it's EASY? Wtf.
As we said, Doncic can also be considered a leader given his role. Same idea for James Harden, who has been the handyman for the Nets since he arrived.
Who are the top 10 point guard in the league? As much to say it immediately, this classification does not really reflect reality. Players are missing, and Russell Westbrook is being disrespected here. Hopefully the coming season will restore order.