A titi comes out with the truth about his departure from Paris
PSG Mercato: Loaned without an option this season to RC Strasbourg, Colin Dagba returned to his departure from Paris Saint-Germain this summer.
PSG Mercato: Dagba justifies his departure to Strasbourg
As rarely since the arrival of QSI, Paris Saint-Germain has considerably reduced its bloated workforce. Under the leadership of Christophe Galtier and Luis Campos, PSG managed to get rid of a number of undesirables. The latest is Mauro Icardi. After two difficult seasons in the capital, the Argentinian center-forward joined Turkey. The former interist striker is loaned without option to Galatasaray. The South American striker hopes to find better sensations away from the capital. He comes out of a season with 5 goals in 30 games. Pushed towards the exit this summer, Icardi had not yet played a match this season before his departure on loan from Paris.
Like Mauro Icardi, Colin Dagba was also the subject of a departure on loan this summer. But unlike the Argentinian, the titi is barred by competition at his post. In search of better playing time, he agreed to go get some in Alsace, on the side of RC Strasbourg. A departure that the young side justified in the columns of Alsace.
Dagba's secrets on his departure this summer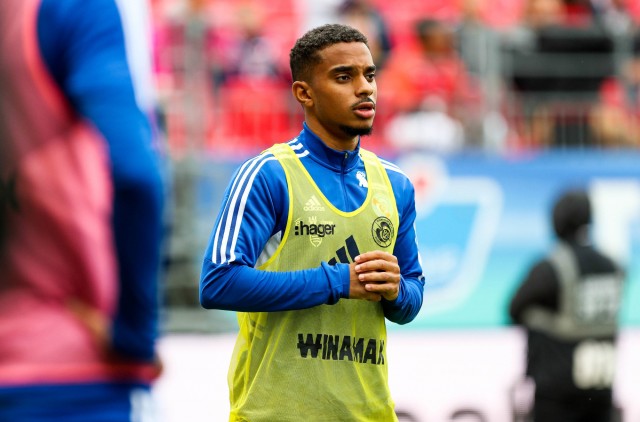 "Fun and playing time. Last season, it was really complicated for me. I was able to talk a lot with the coach [Julien Stéphan] before coming. I think I have everything to thrive here. For me, it was the best option," the 24-year-old defender told the regional newspaper. In search of decent playing time, Colin Dagba has so far only played three Ligue 1 Uber games this season, including two as starters.
Loaned to the RCSA, the titi is still under contract until 2025 with Paris Saint-Germain, his training club. Last season he only played six games (350 minutes), including four starts, for an assist.