A star could try her luck with … Sonya Curry, practically divorced!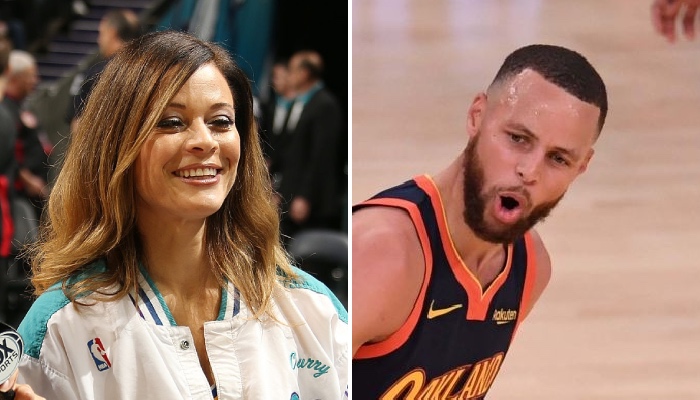 Kent Smith / Keith Birmingham
After 33 years of living with Dell, Sonya Curry is about to take off. At the origin of a divorce proceeding, the mother of Stephen and Seth could quickly see land in her DMs… a planetary popstar!
The Curry family have had happier summers. Far from the scenes of jubilation experienced following the three titles won by Steph, the latter indeed lives a period of turmoil, which splits its members into two very distinct camps. The parents of the leader of the Warriors, together since their joint passage at the University of Virginia Tech, have indeed decided to end their marriage.
Initiated by Sonya, this divorce would be the result of repeated cheating on her husband. But instead of confirming this speech, or simply remaining silent, the former Hornets shooter decided to strike back, dragging his wife in turn in the mud with big accusations. Suffice to say that the separation of the couple did not start under the best auspices, and should extend over time.
Faced with this sad picture, and this opposition of testimonies, the child stars necessarily had to position themselves. Steph and his wife did it in particular, apparently showing great disappointment with one of the protagonists. At the same time, the double MVP could quickly see the arrival in his life of a stepfather … known to all, and whom he himself met closely, according to MTO News.
According to someone close to Drake, the rap star frequently flirted with Steph's mother. The insider explained, "Drake and Sonya used to flirt. However, it remained under the sign of fun. But now that she's single, I'm pretty sure Drake is going to give it a shot. «
The 21 years that separate the two celebrities may not represent an obstacle for the Canadian artist.
The latter, huge fan of the Raptors, had in particular been able to cross Sonya Curry during the Finals between Toronto and Golden State, in 2019. It seems, according to the information reported above, that this meeting was the occasion for him to exchange with the mother. Executioner of hearts – or rather Certified Lover Boy according to the title of her new project – Drizzy could therefore reconnect with her in view of this news.
For that, it would nevertheless have to be him also available on the sentimental level. This is by no means a certainty, since it has recently been sighted on a date with … the mother of a teammate of Bronny James. If this interview was ultimately unsuccessful, then he might consider charming Sonya. At the same time, nothing guarantees that the former volleyball player will be receptive to her possible advances.
If a separation can indeed be « won » by one of the two parties, Sonya Curry would win it for sure with Drake!