A Senegalese striker soon in Anjou?
Angers SCO are currently in negotiations with Premier League club Brighton over the loan of Senegal striker Abdallah Sima.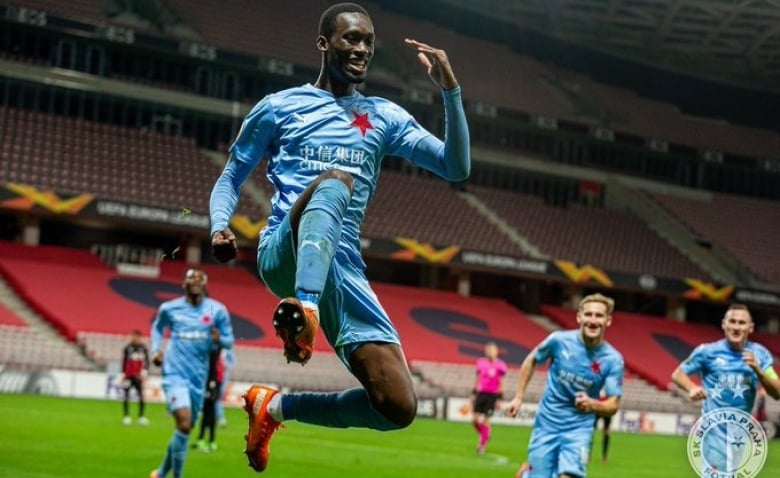 A hope in approach?
According sky sportsthe leaders of Angevin and the English club of Brighton are close to agreeing a season-long loan deal for the 21-year-old Senegalese international. However, the loan should not not contain a call option. The player had left his native Senegal at the age of 18, to join France and more precisely Thonon Evian. He then joined the Czech Republic and FC MAS Taborsko, before committing, in 2020, with Slavia Prague. At the end of his first season with the Czech club, he became champion and was elected best hope of the local championship. Enough to arouse the greed of many clubs including the Premier League club Brighton, which is securing the player's services in the summer of 2021, for a price of €6 million. He was then loaned to Stoke City, in the Championship, where he only played four games. due to numerous injuries sustained during the past season.
A summer of change at the SCO
While the Anjou-based club seems about to shed several players (Doumbia, Ebosse…) and has already parted ways with many players (Thomas, Mangani, Cho). The Angevins also bought many players (Hunou, Fofana, Abdelli, Salama, Sabanovic…). In addition, the club is in the process of being bought by the American investment fund GFC.