A Saint-Etienne striker refused FC Nantes
FC Nantes tried to recruit a striker from ASSE during the last summer transfer window, but in vain. The player preferred to leave Ligue 1.
Relegated to Ligue 2, ASSE could not keep some of its popular players on the transfer market or at the end of their contract. It was the case of Denis Bouanga (28), highly coveted in Ligue 1 and abroad. FC Nantes was one of the clubs interested in the services of the versatile AS Saint-Etienne winger.
The information was confirmed by insider Emmanuel Merceron on Twitter. "Denis Bouanga refused FC Nantes this summer to join Los Angeles FC. » Party in Major League Soccer (MLS), the Gabonese international (135 caps, 35 goals and 16 assists) is flourishing in the North American championship. He has also been crowned champion since Saturday, following the victory of the « Wings » in the final over the Philadelphia Union (3-3 after extra time, 3-0 on pens). ASSE played this final in full.
ASSE Mercato: Bouanga, a successful operation by Saint-Etienne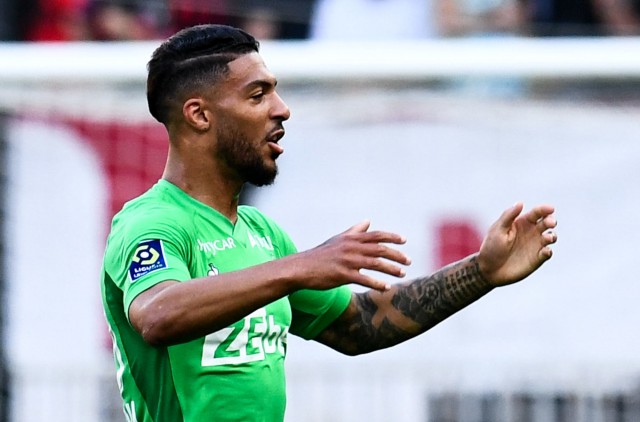 ASSE carried out a great operation on the sale of Denis Bouanga during the last summer transfer window. He was transferred to Los Angeles FC, against a check for 4.55 million euros, according to figures from the specialized site Transfermarkt. The Loire club had recruited him from Nîmes Olympique in July 2019, against a transfer valued at 4.5 million euros. In three seasons spent at Saint-Etienne, the native of Le Mans has worn the Greens jersey 110 times. He scored 28 goals for 16 assists. During the 2019-2020 season, the Gabonese was the top scorer for the Stéphanois, with 12 goals scored and 5 assists delivered, in 36 games played, in all competitions.