A "psychological blockage" for Klay Thompson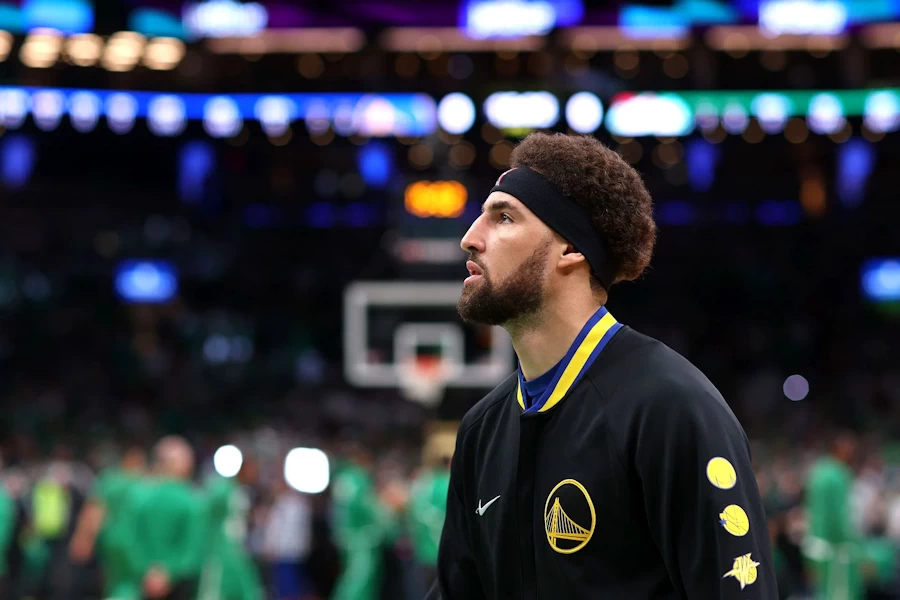 Steve Kerr revealed on Friday that Klay Thompson would not play the two meetings in Japan, explaining that the Warriors were « simply careful » and that they were trying « to act intelligently". The idea is to wait for the return to San Francisco to » give it a little more time to ramp up. »
Present this Saturday at the festivities which frame the two friendly matches against the Wizards, and winner of the 3-point contest with Stephen Curry, Thompson gave a more precise version of his absence, and more than physical, it is mental.
» I haven't done the practice matches, and this week will be very, very important for me, especially with the return to San Francisco. he explained at the microphone of The Athletic. » I haven't played much this summer, it was tough… especially considering what happened in a previous summer when I was in good shape and tore my Achilles tendon , it was really hard there. Mentally it was hard".
It was November 2019, while recovering from a ruptured knee ligament, Thompson tore his Achilles tendon within days of resuming training. He still has that in mind, and he can't forget.
» It's complicated to explain, and it's a kind of psychological block. I will get there one day, but the season has been so trying with my return, so difficult with winning the title and a month later you have to play again. That's a lot, a lot… But I can't wait to play again. »
Klay Thompson
Percentage
Bounces
Season
Crew
GM
Minimum
Shots
3 points
LF
Off
Def
Early
pd
party
Int
bp
CT
Points
2011-12
GOS
66
24
44.3
41.4
86.8
0.4
2.1
2.4
2.0
2.4
0.7
1.6
0.3
12.5
2012-13
GOS
82
36
42.2
40.1
84.1
0.4
3.3
3.7
2.2
2.9
1.1
1.9
0.6
16.6
2013-14
GOS
81
35
44.4
41.7
79.5
0.5
2.6
3.1
2.2
2.9
0.9
1.7
0.5
18.4
2014-15
GOS
77
32
46.3
43.9
87.9
0.4
2.9
3.2
2.9
1.6
1.1
1.9
0.8
21.7
2015-16
GOS
80
33
47.0
42.5
87.3
0.4
3.4
3.8
2.1
1.9
0.8
1.7
0.6
22.1
2016-17
GOS
78
34
46.8
41.4
85.3
0.6
3.0
3.7
2.1
1.8
0.9
1.6
0.5
22.3
2017-18
GOS
73
34
48.8
44.0
83.7
0.4
3.4
3.8
2.5
1.6
0.8
1.8
0.5
20.0
2018-19
GOS
78
34
46.7
40.2
81.6
0.5
3.4
3.8
2.4
2.0
1.1
1.5
0.6
21.5
2021-22
GOS
32
29
42.9
38.5
90.2
0.5
3.4
3.9
2.8
1.7
0.5
1.3
0.5
20.4
Total
647
33
45.8
41.7
84.9
0.5
3.0
3.5
2.3
2.1
0.9
1.7
0.5
19.6