A new luxury setting for Lamborghini among the oil kings
Zapping Autonews Citroën C5 Aircross (2022): restyling of the family SUV in video
The largest Lamborghini showroom in the world unveiled its new identity and new design in the presence of a distinguished guest, the company's CEO Stephan Winkelmann. This modernization of the supercar exhibition space is accompanied by the very first pop-up Lounge launched by Lamborghini in the Middle East, a concept that already exists in Porto Cervo, in Sardinia, for example. This new place created by the brand makes it possible to offer large reception areas for events for its customers and partners. The second of its kind in the EMEA region, it is located in the ME Dubai Hotel by Meliá in Business Bay.
Pampered customers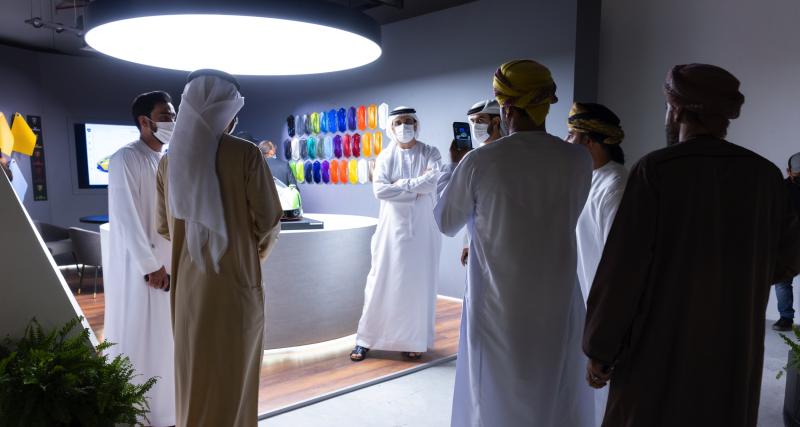 Start the slideshow
Lamborghini in Dubai | Photos of the new dealership
+14
Illustrative photoCredit Photo – Lamborghini
Traveling to Dubai to represent his brand at the launch of the first Lamborghini Lounge pop-up in the Middle East, Stephan Winkelmann said:
"I am delighted to open the doors to this private and exclusive space that our clients can call their own. The United Arab Emirates is a very important market for us, and following the success of Expo 2020 Dubai, we wanted to create a place that would allow us to delight our loyal customers even more and create an intimate connection with the lifestyle Lamborghini linked to our Italian heritage."
This new place created within the ME Hotel by Meliá in Dubai was designed by the architect Zaha Hadid, it is inspired by contemporary art. The Lamborghini Urus is featured outside and the Lamborghini Huracán STO inside in the hotel lobby. Located at Opus by Omniyat, Al A'amal Street, the Lamborghini Lounge pop-up will be open until January 17 to host business meetings, enthusiasts and even families, in high-end private spaces and lounges. range.
For its part, the Al Jaziri Motors showroom (the only Lamborghini ambassador in the United Arab Emirates since 1985) located on the emblematic Sheikh Zayed Road in Dubai, covers three floors and 891 m2. It incorporates a sales area, a workshop for old and modern models as well as an Ad Personam studio, where it is possible to fully customize every aspect of the color and finishes of your new Lamborghini.
In short
Lamborghini is opening a new space dedicated to events for its customers and partners, the pop-up Lounge in Dubai, an ephemeral concept that has already been carried out by the Italian manufacturer in Sardinia for example. The inauguration of this exclusive venue by brand CEO Stephan Winkelmann took place at the same time as the opening of the Lamborghini partner's renovated showroom in Dubai. The nearly 900m2 space is owned by Lamborghini's long-time partner in the UAE, Al Jaziri Motors.